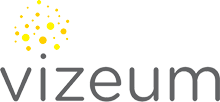 Challenge
Women in the Middle East value their traditions and also care deeply about their personal appearance and the way the products they choose make them feel. So how do you leverage the beauty of lingerie – a provocative product - in the Middle East? In most media outlets a female model can only appear if she's fully covered and veiled. With advertising restrictions and a competitive lingerie and nightwear market, Nayomi wanted to maintain their share of voice and increase their average transactional value during the key gifting period of Ramadan and Eid.
Solution
Firstly we released attractive sequential videos, targeting female portals and social platforms of high affinity. We found out which users had previously engaged with our videos and retargeted them using rich media banners, continuously driving traffic to Nayomi's website. We then promoted Nayomi's product range through creative content using carousel and canvas on Facebook to tell our Ramadan story. This was also supported by native content on feminine portals that gave fans ideas about the different gifting options from Nayomi's array of products. Lastly we used geo fencing during the last couple of days of Ramadan to get people in store.
Result
A bra was sold every 5 seconds and a total of 1.2 million items were sold during Ramadan. The sales target was exceeded by 6.31% reaching an overall 11% growth in sales year on year. Online, the keyword search interest of Nayomi increased by 1073.1%. There were more than 50K online articles viewed, and over 1.4 million video views.