Fast and Flexible eCommerce service offering, powered by the Shopping Experience Platform Shopify+. Whether you need to build an eCommerce presence from scratch, optimize your Shopify+ tech stack and eCommerce revenue, or transition from another platform to Shopify. Dentsu Canada is a certified Shopify+ Partner, providing you with the expertise to elevate your eCommerce service offering.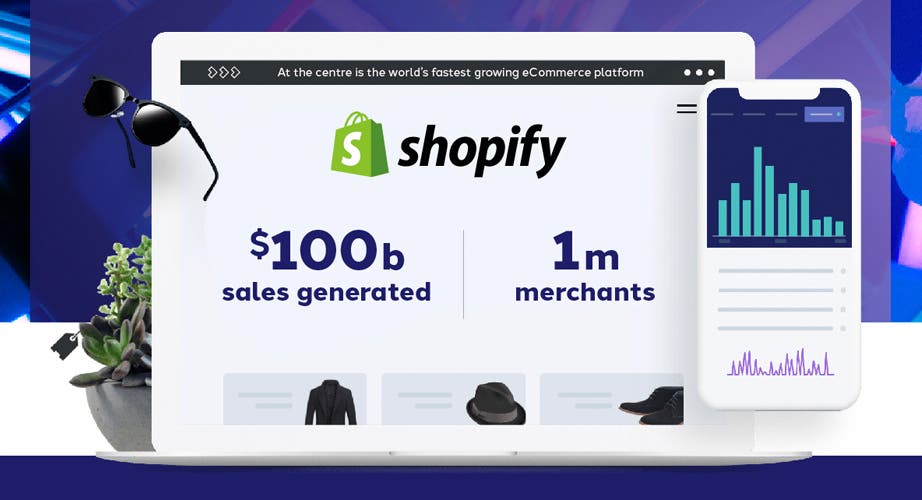 dentsu Canada is a certified Shopify+ Partner
3 Ways Shopify Works for You
Transform
Shift your traditional sales strategy to a DTC model leveraging Shopify.
Optimize
Improved impact of your current to a DTC model leveraging Shopify Shopify experience for your business & your customers.
Integrate
Closer connection between your DTC sales channel & existing consumer touchpoints to create a seamless 'shop anywhere' experience.
An end-to-end solution designed for you
Discovery
We identify friction in your customer experience by analyzing your data with our Al­powered audit across customer journeys, audience segments & product journeys. 
Store Design and Development
We design & develop your Shopify store using best in class, partner accredited tech & creative services to ensure the user journey is optimal.
Grow, Retain and Accelerate
We grow your customer base & retain existing customers by developing robust media strategies & integrating CRM. And accelerate your growth by providing access to funding & informing product development.