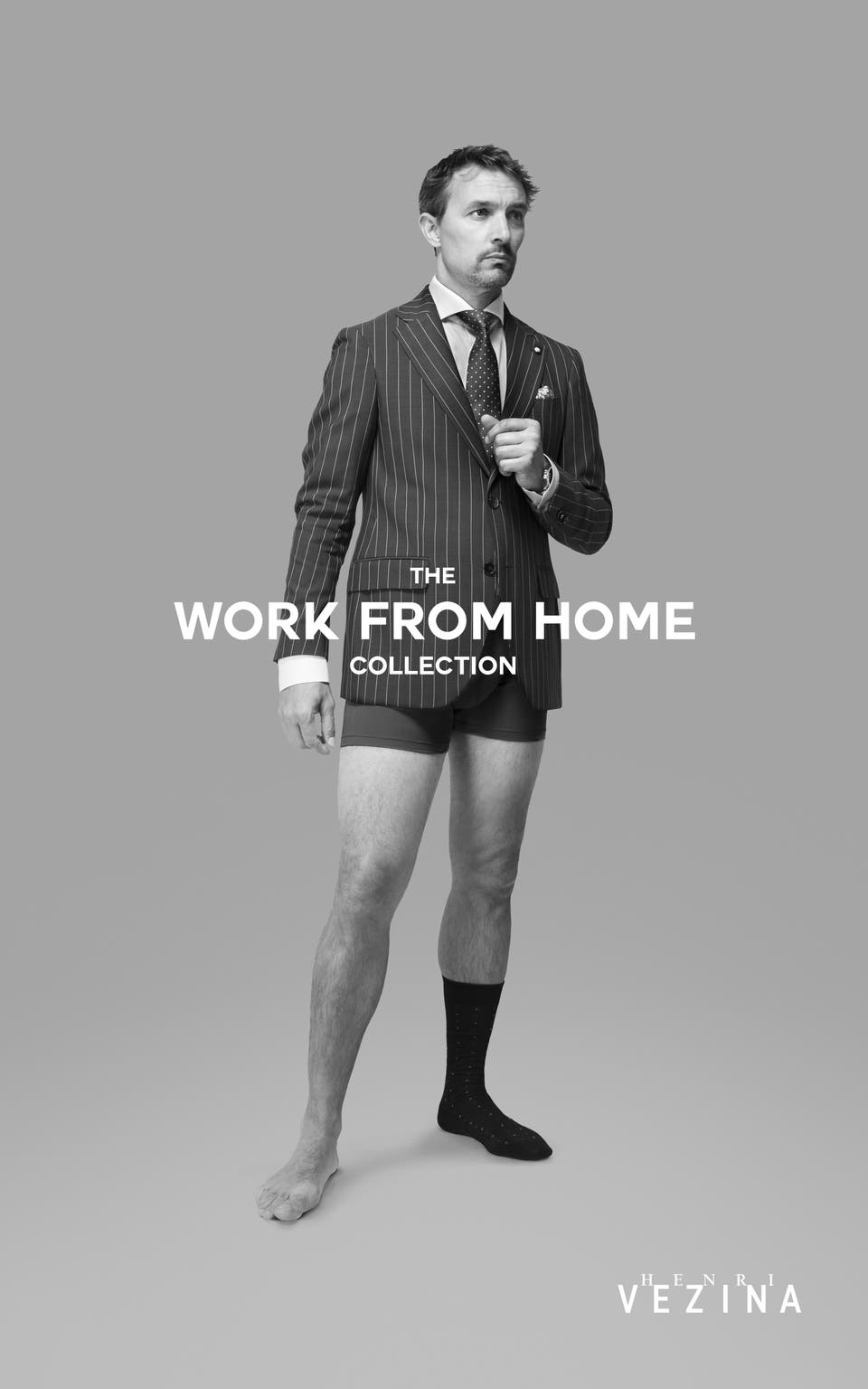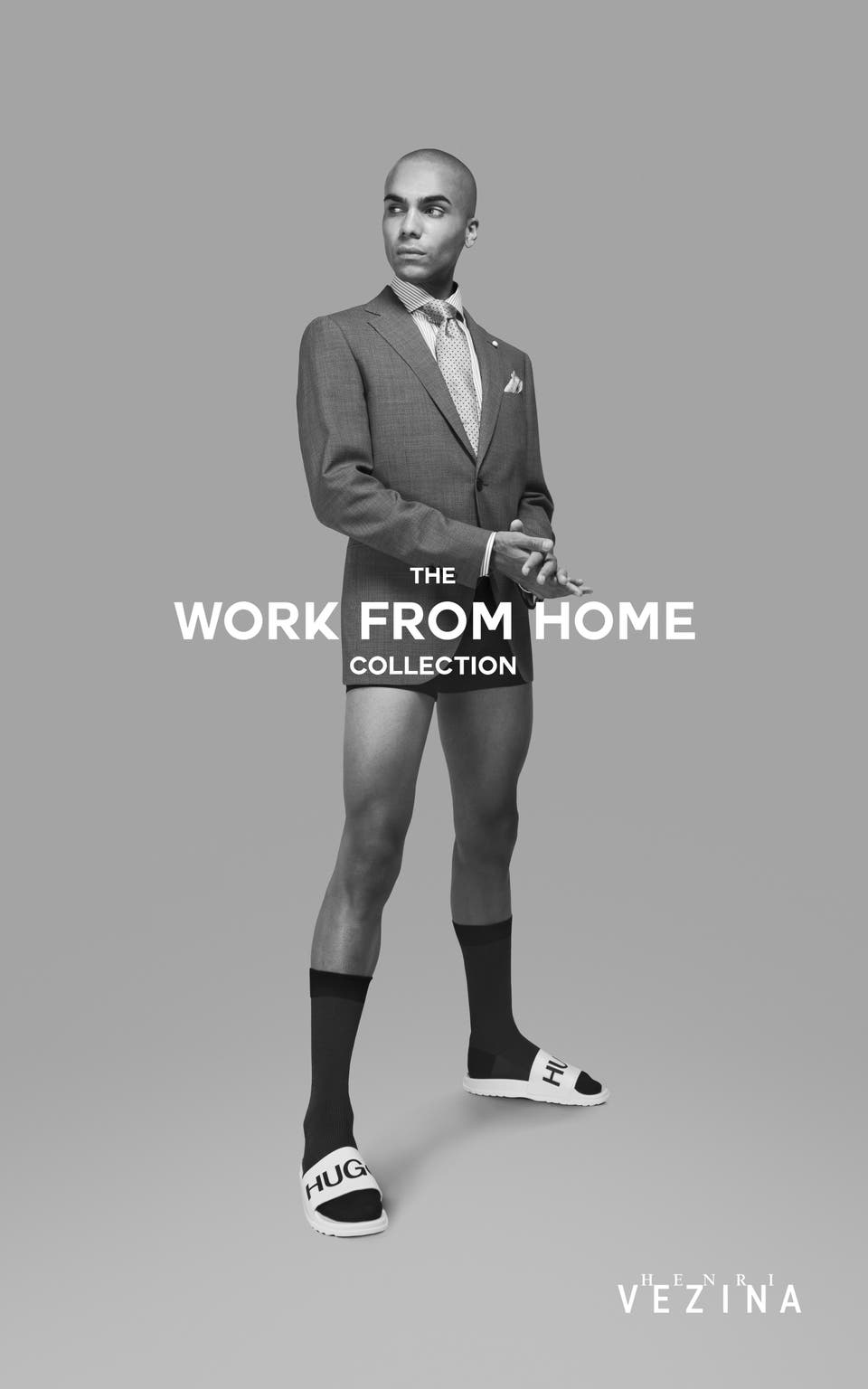 Idea
Working from home means businessmen are no longer buying suits. This has hurt men's fashion sales. By acknowledging a universal change in behaviour, we twisted the quintessential fashion ad to remind businessmen of the importance of dressing for business.
Solution
We created the Work from Home Collection. A print and poster campaign that spoofs male fashion ads, featuring models dressed in stylish menswear, but only from the waist up.
Results
The campaign was an international hit, capturing the zeitgeist of the moment. It was featured on Belgian morning show, Le 6-8, as well as publications Bored Panda, CreaPills, Ads of the World, The Message, and Soon Soon Soon as well as publications in Russia, Turkey, and The Middle East. The print and poster campaign also received 32,000,000 unique Twitter impressions and over 20,000 social media shares.