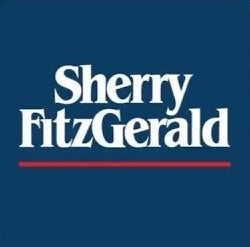 In 2016 Isobar was awarded the contract to redesign and develop a very exciting business transformation project. Purchasing a property is a huge decision and is a stressful process with buyers feeling their lack of knowledge of the overall property buying process. With this in mind, Isobar launched a first-of-its-kind digital platform for Ireland's largest estate agents.
MySherryFitz is the first property platform in the Irish market to enable people to arrange viewings, enquiries and offers, as well as manage the buying process, anywhere, anytime and on any device. The service includes a progress tracker that alerts buyers on what they need to do next at each stage to avoid unnecessary delays during the sale of a property.
As part of the €1.4m transformation project, Isobar Ireland also redesigned and rebuilt the core Sherry FitzGerald website, and re-focused the content strategy to help educate and provide advice for buyers and sellers. The end-to-end project included strategy, user experience, technical development, content creation, design and video production.
To support Sherry FitzGerald agents with potential buyers and valuations, Isobar developed a digital toolkit that displays properties recently sold in the area, records seller information, and calculates pricing.
The seller area on MySherryFitz will launch in Q2 2019, with features that will allow sellers to engage directly with agents to arrange timings for photography, brochure details, property viewings and make payments.
Challenge
Now more than ever, the opportunity was there to rethink Irish property in a digital context and deliver the convenience, impact, and customer focus that is now required to truly engage with people on their terms in our 24/7, always-on world. Sherry Fitz knew that time had come and our team at Isobar were ready to meet the task head-on.
Solution
The mysherryfitz portal would see Irish consumers place their bids and view competitors' bids online whenever suits them. Extensive functionality within the platform further digitalized the property process. In addition, standing side-by-side was now a revitalised sherryfitz.ie, stacked with useful resources. Property buyers and sellers were now assured there was someone speaking their language.
Results
In what is known as a complex, emotionally draining process for buyers and sellers, establishing the points in the journey that digital would play a role was paramount. The enormity of the decision in the lives of the customer could also not be underestimated and a complete understanding of such customer-specific issues was crucial.
Working with Sherry, we got to know how they operated, how their customers thought, and could then begin the process of gradually weaving digital into every step of the customer's property process itself. From workshops and testing to extensive research, we gained a complete insight into Irish Property, giving us the perfect platform for success.