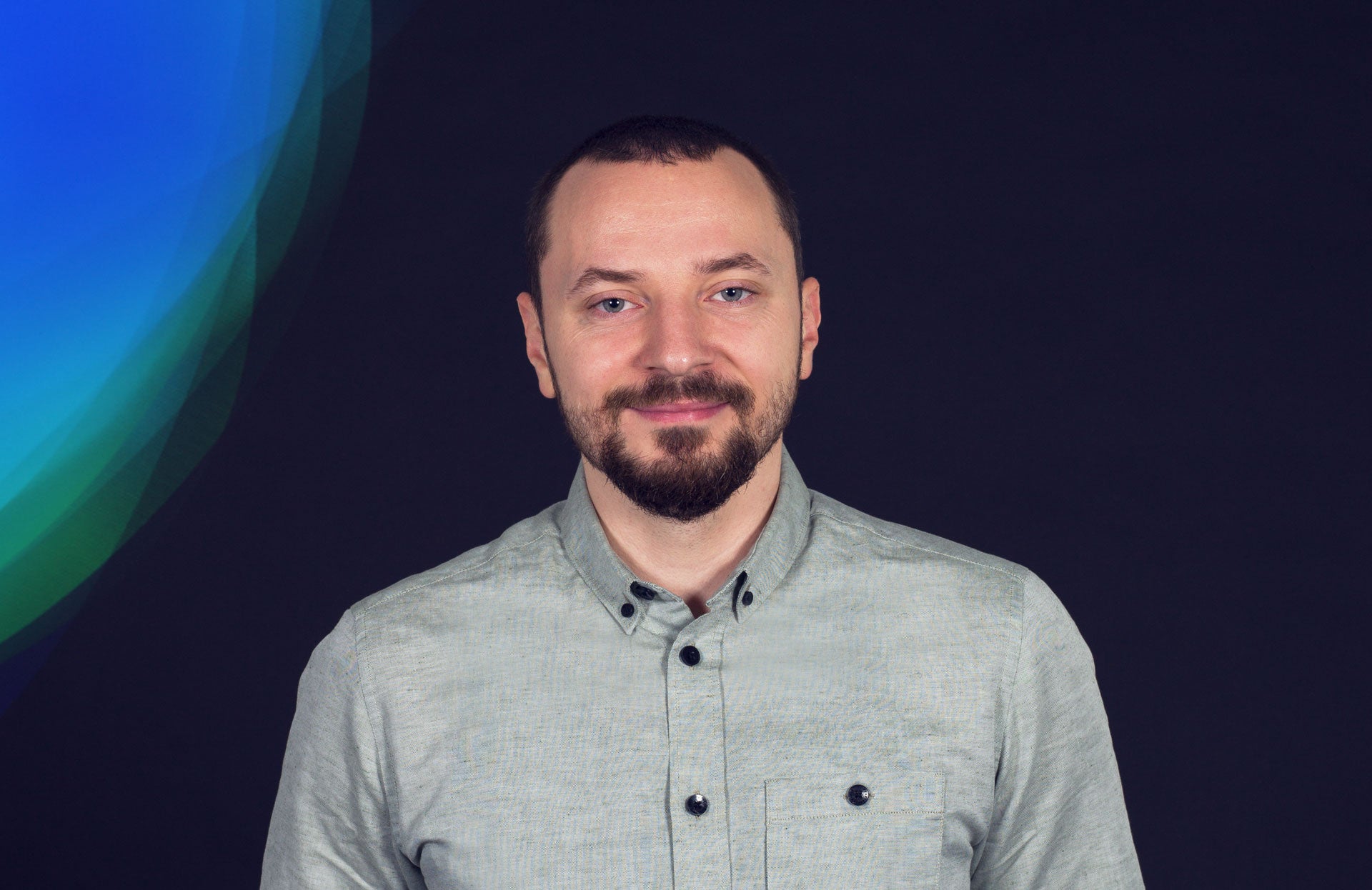 Jozsef Boka – End User Service Manager / Gamer
Hello! What's your name?
– Hello, my name is Jozsef Boka and I work as the End User Service Manager in the IT and tech team for dentsu in Norway.
So, what is it you actually do?
– Primarily my responsibility is to make sure that all IT-related systems are functioning properly so that my colleagues can do their jobs without too many concerns or problems. This includes laptops, printers, networking equipment and all other IT items that we are using on our desks and around the office. It is also my job to implement all kinds of new technologies and IT solutions.
How did you end up working for dentsu?
– I used to work for a client of dentsu in Budapest, and I ended up having a good work relationship with the IT manager in dentsu Norway. One day an opportunity came about and I was asked if I would like to join the local IT team in Norway. I worked four years in Budapest before I moved to Norway and I have been here for about three years.
What is the most common question you get in your line of work?
– That's easy: «I can't log into my computer» and my response is always, try to turn your computer off and on again. And 80% of the time it works!
– I sometimes wonder why people don't turn off their computer? Just like a person, it needs rest.
Why do you think you're good at your job?
– Difficult question, I think that I am good at user interaction and I always try to show a high level of professionalism when I interact with my colleagues. A lot of my time goes to helping colleagues with IT- related questions, and I like to be as professional and courteous as possible.
How many work in your department?
– In Norway we are two people working in the IT department, and there are a lot of different tasks that we need to do. Dentsu Norway is also part of a global company and we get to collaborate on IT related tasks and issues with many of our colleagues across the Nordic countries and across other European markets. We cover a lot of different areas, technical and non-technical. You have the basic user management issues, but we also have to look after networking equipment, file servers etc.
What do you do outside work?
– I like to find broken and neglected computers and electronics, so that I can restore them back to their somewhat original state.
– I like to fix computers and make them work again as they once did, so that they can be used more instead of being thrown away and discarded.
Why do you like to fix things?
– Things are built differently now unfortunately, not too many things last as much as they did in the past, back in the day electronics were built to last. There is actually no need to change equipment as often as some of us would like to or think that we have to, most of the time we are able to fix things that are no longer working as they once did, you just need to find the time to take care of the items you are using.
Is it only computers you fix?
– I also have all of the past and current Playstation consoles, from 1 to 4, still waiting on 5! And I kind of present them as the history of Playstation. Recently I also restored an original Gameboy actually, which I play Tetris on the T-bane. I usually get some strange looks when I use it.

Dentsu er en global konsulent- og byrågruppe som hjelper virksomheter å lykkes med kreative løsninger, mediekampanjer og digitale plattformer.
Som et ledende fagmiljø innen moderne markedsføring har dentsu unik innsikt i forbrukeratferd, trender og bransjeutvikling. Dette gjør oss til verdiskapende, strategiske og operasjonelle samarbeidspartnere for våre kunder.
I Norge er vi rundt 300 spesialister. I verden er vi over 60 000 ansatte fordelt på 145 land.
Vi er Norges største fagmiljø innen markedsføring:
Data
Analyse
Strategi
Kreativitet
CXM
Media
An invitation to the never before.