Marian Petcu, Strategy Director for Southeast Europe, encourages brands to act more bravely for the common good and stop explaining that societal or environmental issues are only for the more developed markets.
Every year, we are like children in a candy shop when November comes as the Media Trends for the next year are announced. Crafted skillfully annually by Dan Calladine, with the coolest title in the whole company, 'Head of Media Futures", and colleagues all around the world, the predictions, and trends seen in the report hit the spot in their accuracy
It is a straightforward and clearly structured vision for what we need to consider when planning for 2023 focused on three key areas: Content, Commerce, Community.
Click here to download the report.
Personally, I strongly recommend a thorough read trough for anyone interested in better understanding communication and marketing soon. It is a pleasurable read for anyone working in marketing or advertising, as the topics are various travelling from how content will move from Subscription Video On Demand to Advertising-based Video on Demand or how big e-retailers media actions are shaking the traditional brand-based ad spend.
One topic that grabbed my attention most in this year's iteration was a trend called "Responsibility Takes Center Stage". This is happening also in Southeast Europe now, I would say, finally.
In the past, in our region, the societal or environmental issues and effect that brands can have in them, were always in the "appendix" as "it is something for the more developed markets".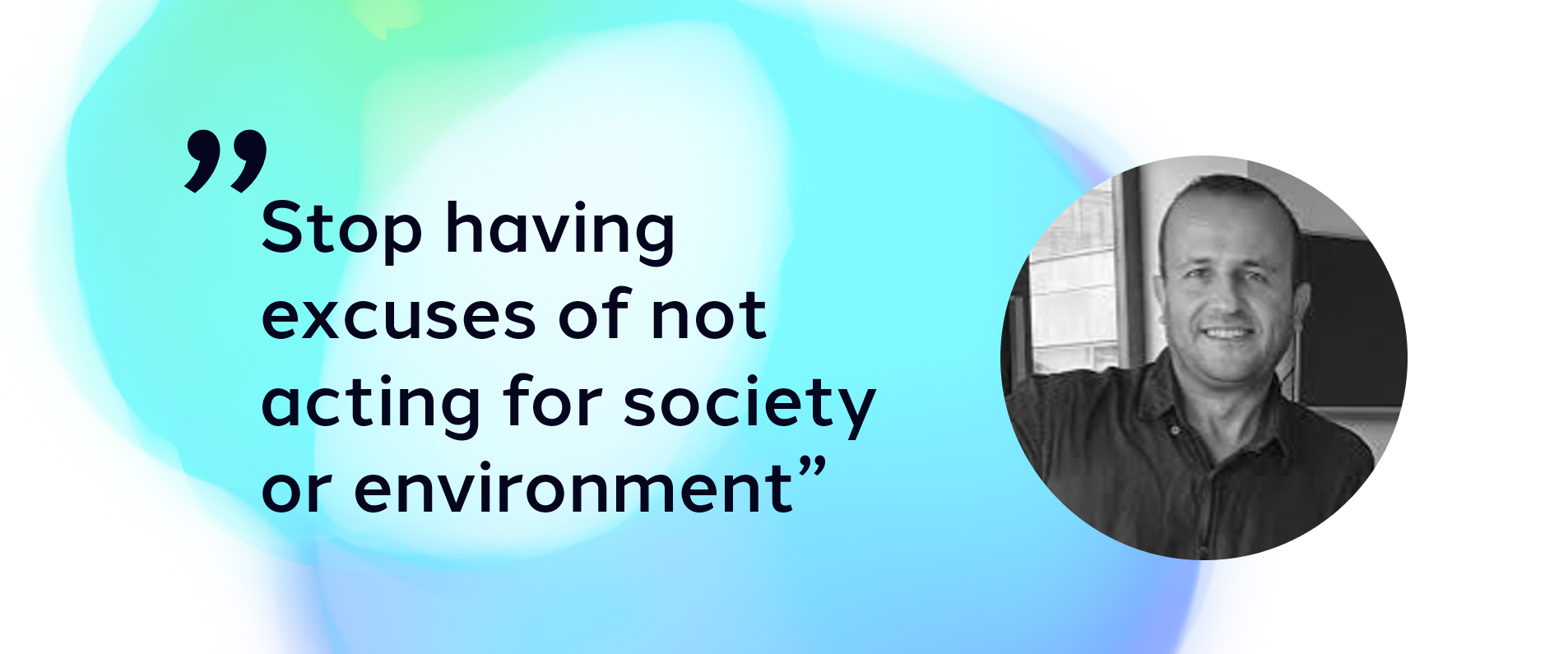 We need to act now and stop having excuses of not acting.
Our consumers are connecting faster to international trends than the brands that we are representing are doing it. And these people are the most valuable in a marketer portfolio because they live in and build communities, they have a stronger voice compared with others, they make ethical choices and are strongly influencing everyone around them to do the same.
For example, in Romania, 23% of all adults consider as very important that companies should provide information about how their products are made. Not surprisingly half of these people are gen Z and Y (up to 35 yo) – the very cohorts that we all want to be relevant against and get them to be loyal and trust us.
Hence one should not be afraid in communicating how the brand has a positive impact in consumers life. They care about the issues, and they will appreciate brands that are upfront in their actions for a better future. Do not be afraid into building communities around or supporting existing ones.
Stay connected to global trends and issues but invest into finding out and interfere in local problems.
For example, river pollution might not be the hottest issue globally, but is a massive issue in Southeast Europe.
One advice I would give any brand, is to stay humble. Amplify your actions only after you have done something important. Don't brag about it, admit the problems, be part of the solution not only part of the discussion.
Show that you care, show how you act, show that you take these issues seriously not only from time to time or in minor aspects.
We are here to help. In dentsu, we take social impact and role in the societies around extremely seriously. You can read more about our Social Impact actions, and for example our recent nomination to have an own Diversity, Equity, and Inclusion council in Romania.
We look forward to amplifying more for the greater good not for the higher reach, to deliver campaigns that will inspire communities in acting and choosing responsible futures.
Don't hesitate to contact me should you want to discuss the issue further.
Marian Petcu
Strategy Director, dentsu Southeast Europe