How can brands keep pace with tomorrow's digital consumer?
Consumers call the shots. That's the reality of the digital economy. For brands, the implications are far-reaching. Ultimately, they must engage with consumers in new ways while also re-engineer their businesses around rapidly changing needs, attitudes and behaviours.
Carat: Ahead of the Curve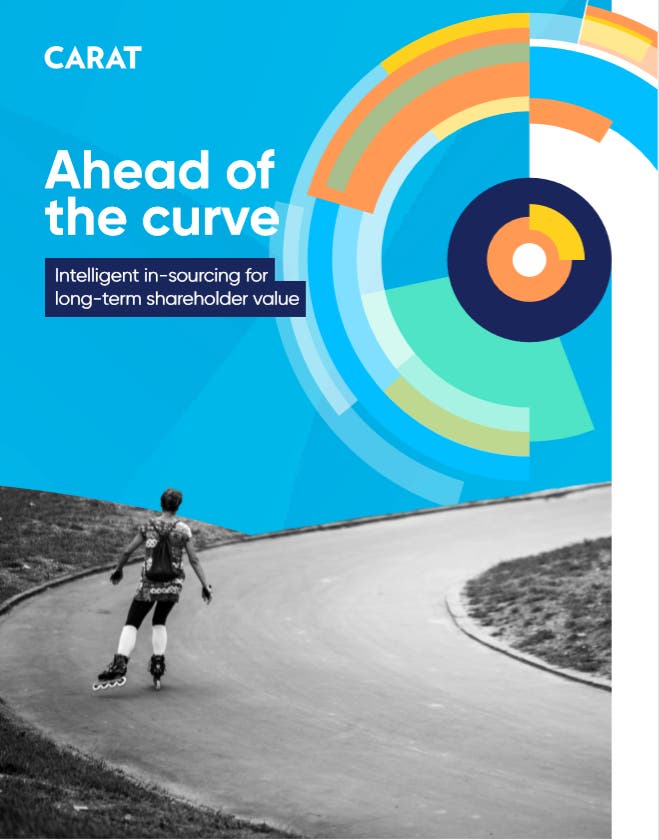 This paper highlights a number of key insights we at Carat have gathered when helping our clients find a sustainable advertiser–agency model in a world where more marketing is made in-house. We make recommendations as to how marketers can best approach decision-making – ensuring they ask the right questions before setting about identifying and implementing the best model for their business.
Download Report
Thank you!
Your details were submitted successfully.
There was a problem!
It seems there was an error submitting your details. Please try again later.