"Sometimes you just need to prove yourself but for the right opportunity, it's worth it, no matter your age or experience level."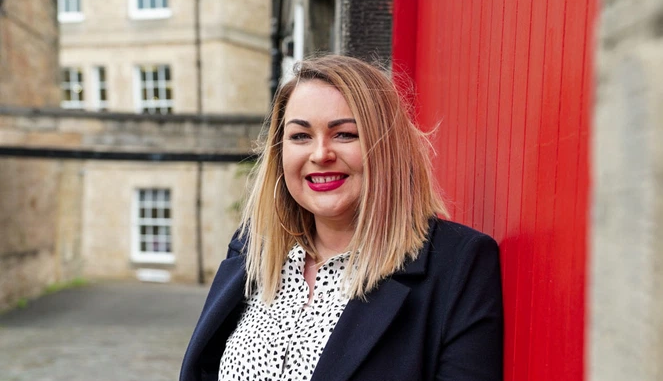 What inspired you to follow this career path?
I always wanted to do something 'creative' but had no creative skills to speak of.
What was your experience of getting into the industry?
I played to my strengths, aligned myself with business/administration roles that had creative elements like copywriting, photography, updating the website etc.
I also ensured I was always in client-facing roles where networking or relationship building was key. From there, I kept aligning my transferable skills with a typical agency role and finally secured my dream job.
‍
What were some big opportunities that shaped your career?
Moving to Scotland and being given a chance within an agency. Back in Australia, I was from a small town with one creative agency in the whole city so you had to move to Sydney to get experience and that was never my jam. Coming to the creative hub of Edinburgh meant I was more likely to be given a chance.


What challenges did you face?
No specific Agency experience, just broad marketing and business background. So I had to start quite entry-level until I could prove that those transferable skills I was always on about were useable. Within the year I was promoted and moved quickly through the ranks. Sometimes you just need to prove yourself but for the right opportunity, it's worth it, no matter your age or experience level.
Have you ever had to make a difficult career choice?
Yes, sometimes you can get really comfortable in a role and before long you realise you're not being challenged or growing. I had to make the choice of leaving workmates that were also friends in exchange for bigger and brighter opportunities that would help my career advance. It was difficult but I don't regret it.
‍
Looking back, what opportunities do you wish you had when starting out?
A mentor. I think there is real value in always trying to up your game and constructive criticism from someone you aspire to be like is invaluable. When I started, there were people with more experience around me who I observed and learnt from but I was definitely missing that one person who really took me under their wing.
If you could give one piece of advice to your former self, what would it be?
Remember, even the biggest most senior person you've ever met is human. Don't be intimidated or embarrassed if you don't have all the answers on the spot. It's ok to need time to figure it all out. It doesn't make you less qualified or inexperienced, the ability to utilise those around you and know when you need to bring in an expert is a skill within itself.
Any other insights to add?
Just go for it! If it's scary it usually means you're outside your comfort zone and that's where the magic happens.
Alysha Smith, Senior Account Manager, Dentsu Creative