"Don't be intimidated by others' knowledge - find your superpower and know that there is only one you!"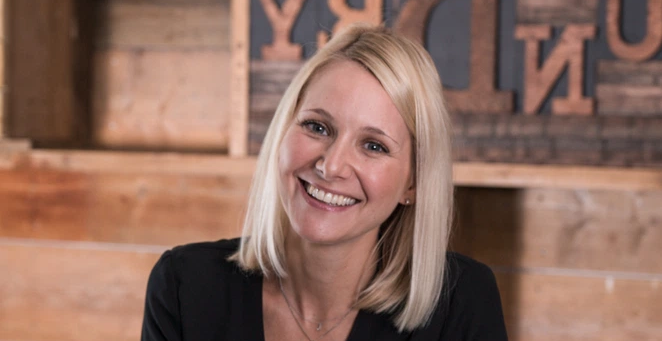 What inspired you to follow this career path?
I remember loving branding from an early age influenced by my father who was very loyal to the brands he followed and purchased. I later went on to study marketing and branding at university.
I dreamed of working in a marketing team of a global brand like Sony, Coca Coco or Apple but but sadly there wasn't much opportunity of those types of roles in Edinburgh.
‍
What was your experience of getting into the industry?
I spent 17 years working in the corporate world of marketing before jumping over to the agency side - I always dreamed of working in an agency but it was challenging to make the switch.
‍
What were some big opportunities that shaped your career?
I was eager to learn and always looked for senior people in the business to work alongside - I said yes to every additional project there was going so was always given a lot of exposure to different parts of the business. I pushed myself out of my comfort zone every step of the way and I networked a lot!
‍
What challenges did you face?
The main challenge I faced from the outset of my career was that I never really felt like I was in the right place! I didn't enjoy the services I was marketing (accountancy) and I wasn't surrounded by likeminded people so I struggled to bring my authentic self to work.
‍
Have you ever had to make a difficult career choice?
I made the very difficult choice to walk away from my senior Head of Marketing role at my old firm after 10 years of working up to that position and building a team. I resigned with nothing to go to and cut our family income in half. It was the best thing I have ever done and has changed my life and career for the better.
‍
Looking back, what opportunities do you wish you had when starting out?
I wish there had been more opportunities to learn about the different types of roles and departments that make up a business. I wish I had been more informed before jumping into my first job that I then spent 17 years trying to get out of.
‍
If you could give one piece of advice to your former self, what would it be?
Don't be intimidated by others knowledge - find your superpower and know that there is only one you!
Any other insights to add?
Find a company that encourages you to bring your authentic self to work and it will make all the difference to how you show up every day!
Jodie Baynes, Head of Brand, Dentsu Creative