Olivia joined Carat Leeds in November 2016 as a Graduate Media Assistant after studying Advertising at Southampton Solent University and has since progressed to a Senior Account Manager. In her spare time, Olivia enjoys travelling to destinations off the beaten track, and when she isn't jet-setting, she loves to relive her youth by going to gigs.
Here she tells us all about her day to day role, memorable highlights and her career journey so far.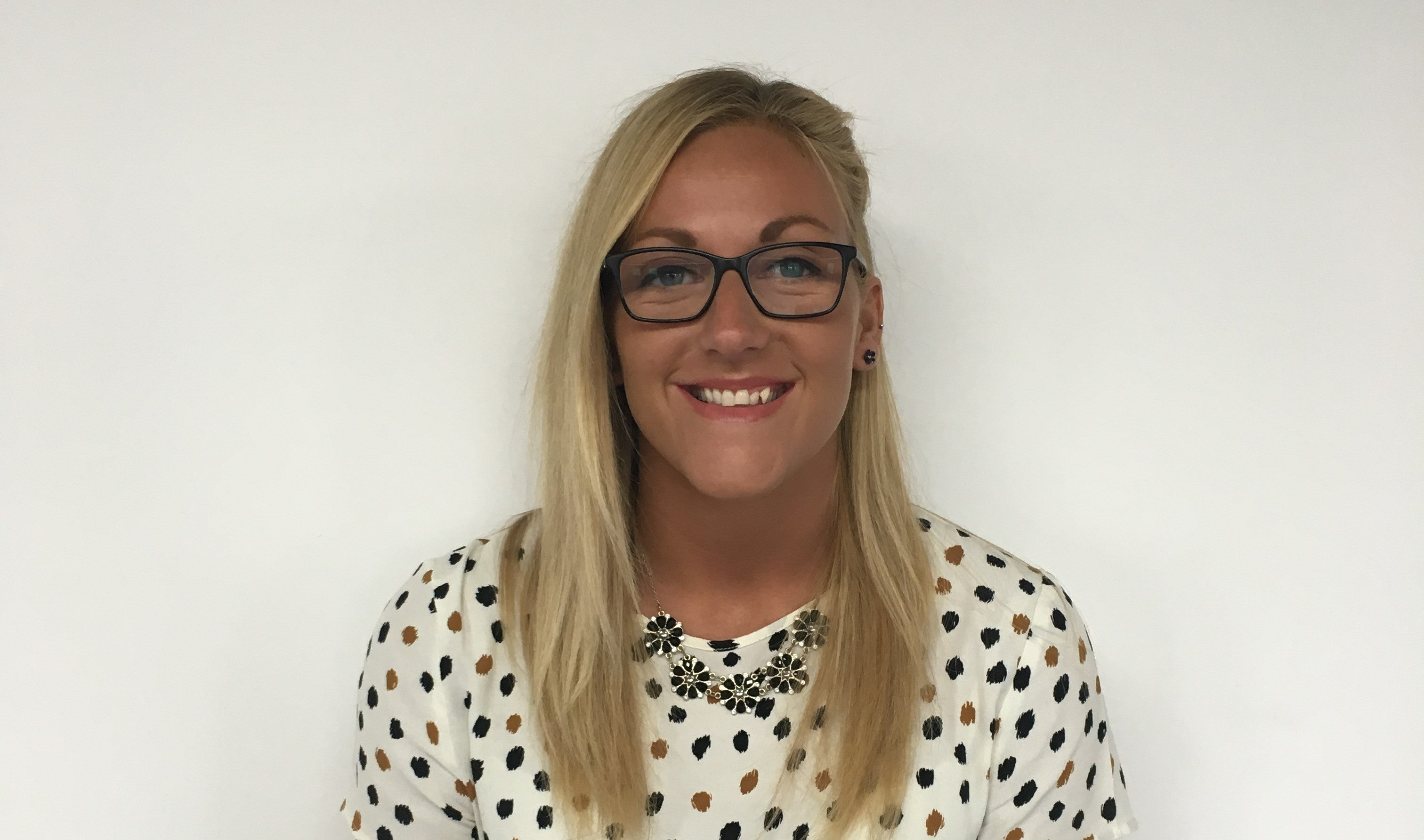 Can you tell us about your career journey so far?
When I left college, after completing a course in Art & Design, I wasn't initially interested in going to university and was quite content in working in retail. However, after a couple of years, I realised that I wanted a change in career and applied for Southampton Solent University to study Advertising. I had always been interested in how brands came up with their campaigns – however weird and wonderful they were – so felt that this course would still appeal to my creative nature.
Once graduated, I moved back to Yorkshire and started my first media job with a Harrogate-based agency as a Trainee Content Creator & Digital Marketing Consultant. This role consisted of writing blogs for clients across multiple sectors, optimising Paid Search accounts, and managing Paid Social channels. After a great first step in the industry, I left the agency looking for a bigger agency in the city of Leeds. Once I received a job offer from Carat Leeds, I knew it was the right place for me. The office is full of energy, friendly personalities and flexible working hours - ideal for a train commuter such as myself.
I started my Carat career as a Graduate Media Assistant within the Client Services team. Since joining the team in 2016, I have worked with clients across a multitude of sectors including tourism, finance, education, housing and travel. Planning and activating B2C, Brand, Direct Response and B2B campaigns has given me exposure to a wealth of media channels which has really broadened my understanding of how to generate the greatest efficiencies based on campaign objectives. There are currently four of us within my immediate team, however, one of the benefits of working as part of a wider agency such as dentsu is that we have access to experts across all specialisms.
Over the past 4-years at Carat, I have also participated in the company's Social Impact initiative which raised over £6,900 for Rethink Mental Illness in 2019. As part of the Social Impact team, I have organised the Yorkshire 3 Peaks Challenge, a charity Bingo Night, and perhaps most importantly, ensured that the office Tuck Shop is fully stocked for those mid-afternoon pick-me-ups.
When I joined Carat as a grad, my ambition was to become an Account Manager, and I have worked extremely hard over the past fewyears to reach this goal. As an Account Manager now, I am eager to continue working my way up in order to reach that next level. The opportunities within the company are second-to-none, and so I feel that – however corny it may sound – the sky really is the limit.
What does your typical day look like?
| | |
| --- | --- |
| 7:30am | I usually set my alarm for around 7:30am and treat myself to a lovely bowl of Bran Flakes (other cereals are available) and watch Good Morning Britain to catch-up on the latest news. Pre-COVID, my days started around an hour earlier as I had to commute via train to the city centre, but as we are now working from home (AKA the virtual office) I am definitely enjoying that extra hour in bed. |
| 9:00am | First things first, I take a look at the team WIP document and see what we have upcoming for the day, alongside the next few days as there may be a task that I can start working on ahead of time. After this, I read through the emails which have come through and begin prioritising my workload for the day. |
| 10:00am | We have a weekly client call to discuss all on-going business – this includes the channel specialists who can liaise directly with the client on optimisations and upcoming opportunities. |
| 12:00pm | After working through the actions from the weekly call, I continue working on a campaign strategy for an upcoming client brand campaign. I really enjoy immersing myself into a brief and looking for new ways to reach customers and raise brand awareness. |
| 1:00pm | Time to break for my lunch hour. When working from home, it is really important to ensure we take time away from our desks and screens, so if the weather allows, I go for a walk around the village I live in. And if, in many cases, the weather is less than favoursome, I eat my dinner downstairs – again, so that I am having that break away from the screen. One of the best things about working from home at the moment is the ability to make lunch fresh, particularly when it's colder and I can quickly whip up a nice warm meal! |
| 2:00pm | Back to my desk to continue working through the strategy piece – in order to build a comprehensive approach, I must challenge all aspects of the brief – from the target audience to the campaign KPI's, so a lot of detailed research is required to ensure that we provide a fully-supported proposal to the client. |
| 4:00pm | At 4pm, I joined the virtual 'In The Know' session. We have 'In The Know' sessions once a week where media owners, or agencies within the network, present the latest updates within their portfolio. These vary across all channels – from TV, Display, Paid Search and Insight. These weekly hour-slots are a very useful way to hear about nuances that we can implement or test to help our clients. |
| 5:00pm | For the final 30-minutes of the day, I like to revisit my to-do list and tick off everything that I achieved and to also get a view as to what is upcoming for tomorrow. A quick check that all important emails have been responded to and then I log-off for the evening. |
Have you taken part in any training schemes, or anything that's help you further your talent?
I have been lucky enough to participate in many training programmes whilst working at Carat Leeds. Whilst in my first year, I completed the IPA Foundation Qualification and attended a two-day course in London at the Guardian Academy which involved teaming up with people from other agencies to answer a Christmas brief.
Most recently, I finished the 6-month NEXTGEN programme, which is an iProspect initiative partnered with Google, to develop emerging digital leaders across the network. The NEXTGEN course consisted of 5 modules - four of which were group projects where we collaborated with other people from across the Global Dentsu Aegis Network – my team consisted of colleagues from South Africa, Germany and Switzerland! Each module included weekly live classes with professional speakers, exercises to complete on the dedicated online portal and a team brief to work through. With thanks to the flexibility of my team here in Leeds, I was able to spend a couple of hours each week working through the modules, and the odd night here-and-there to add in those extra revision hours.
To succeed in the NEXTGEN programme, you really need to drive your own progression, therefore it was particularly key to remain focused and ensure I was giving myself enough time to work through the online exercises and stay in regular contact with my team, however as a result, I passed the course with flying colours and received the highest grade (to my surprise). In addition to completing the course with a distinction, I was also voted as an Inspirational NEXTENNER by my fellow classmates. Participating in the course has certainly improved my knowledge of the digital marketplace but has also given me a newfound sense of confidence within my ability as a leader.
Can you share one piece of key advice for someone interested in a career like yours/ starting out in the industry?
One piece of advice that I have learnt recently is that you should always be learning in your job, and if you're not then you should look for a new challenge. When I first joined Carat, I had minimal experience in this sector and felt like there was an overwhelming amount to learn however month by month I have felt more confident in my ability. So, if you are looking to start a career within the media industry, don't be worried if you don't know everything from day one. Progression takes time and within our office, learning and development is very much as focus for all staff so over time you will pick it up!
Olivia Swift, Senior Account Manager, Carat