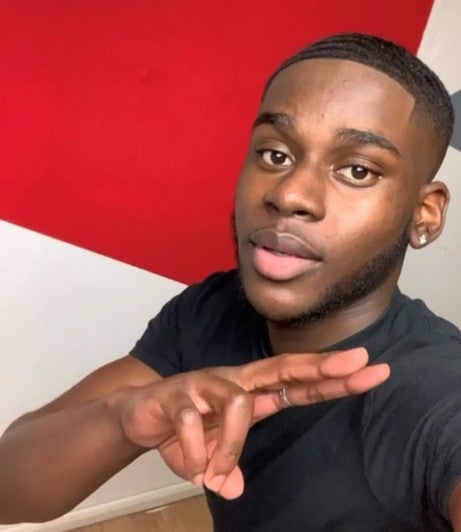 How long did it take you to land a job in this industry?
It took me exactly 18 months to land a job within the media/advertising industry. I took the more 'unconventional' route after college and went full time into freelancing. Shortly after this I got another job which just didn't fulfil me. I then decided to start networking, and I reached out to an old college friend who was currently at my dream role (at dentsu where I work now). After this I was then able to get a job within the industry.
What qualifications did you need? Did you go to university?
No, I did not go to university. I chose not too as I personally didn't see the value in studying for a course that I could live and experience via working. I went to a creative media college (Global Academy) which equipped me with the foundation skills needed to work within my chosen role now.
How many years of experience did you need to start? and what type of experience?
My experience was really based around the knowledge I acquired in my time at my media college, and my freelancing experience as a Web Designer. Being a Web Designer compared to being a Content Creation Exec is slightly different, however there were certain transferrable skills in which I had learnt in my time freelancing that have come in handy working in my job role now. Such as: - The client facing aspect (talking to clients/negotiating etc) - Project Management (Managing multiple clients/campaigns at once and being able to prioritise them) - Organisation & Planning (Planning out your workload so you can hit certain deadlines, as well as being able to stay above float etc).
How do you feel you're being treated as a young person at work?
Being a young person at work at work is great, especially when you are working within a forward-thinking, innovative & creative industry such as Media. I like to see myself as a sponge in the workplace, soaking up all the knowledge and wisdom from my older peers around me. At times it can be quite daunting as you are often the youngest person, but the work environment is quite 'young' anyways, so you do feel comfortable in the environment that you're in.
Are you getting good career development?
The career development here is CRAZY. Working in Media makes 9-5's fun, and the ongoing opportunities and creative freedom equips you to be moulded into the best version of yourself.
Tyler Christian, Content Creation Executive, The Story Lab