0
the size of the audience reached via the new omnichannel strategy in the first year
0
the increase in content-hub (Q2 2020) audience in comparison with the previous microsite
0
the percentage by which MiNDSPACE mailers outperformed the industry average CTOR (35.88% vs 9.5%)
0
year-on-year increase in page views
Challenge
Rethink and reposition OMC's B2B branding and engagement tool MiNDSPACE
Speak to a highly discerning audience of business owners, leaders and decision-makers
Demonstrate thought leadership in trends, business, management and personal success
Communicate OMC's expertise and products
Solution
The new content strategy had to establish MiNDSPACE as a respected and authoritative voice through a content ecosystem that can confidently take its place among business consumer titles and content platforms. The reimagined magazine (2017) led to a content hub (2019) where OMC's experts and business news, research and insights are seamlessly woven into the editorially led content mix.
Results
John Brown evolved MiNDSPACE from a bi-annual print title into a dynamic omnichannel brand with an always-on digital strategy comprising weekly mailers and social media. Results show that the content resonates with a C-suite audience that includes senior management, directors and partners
700 000 - The size of the audience reached via the new omnichannel strategy in the first year
400% - The increase in content-hub (Q2 2020) audience in comparison with previous microsite
288% - The percentage by which MiNDSPACE mailers outperformed the industry average CTOR (35.88% vs 9.5%)
203% - The year-on-year increase in page views
About the campaign
Through a dedicated editorial team working across print and digital we:
Established a go-to source for expert financial and business content, as well as curated lifestyle content with a consumer look and feel
Created and clearly communicated the brand promise: Enrich your thinking
Introduced strong, sophisticated, considered art direction
Create and source authentic, interesting and insightful editorial content that goes beyond business and finance
Commission hand-picked writers and interviewees, who include foremost thinkers, trailblazers, business and socio-economic experts, academics, researchers and authors
Seamlessly weave OMC's experts and business news, research and insights into the content
Create multimedia content that includes infographics, podcasts and videos
2017 Awards
Pearl awards (US) | Best Print magazine editorial B2B
2019 Awards
South African Publications Forum Awards | Best External Magazine Category C
South African Publications Forum Awards | Runner Up | Best Design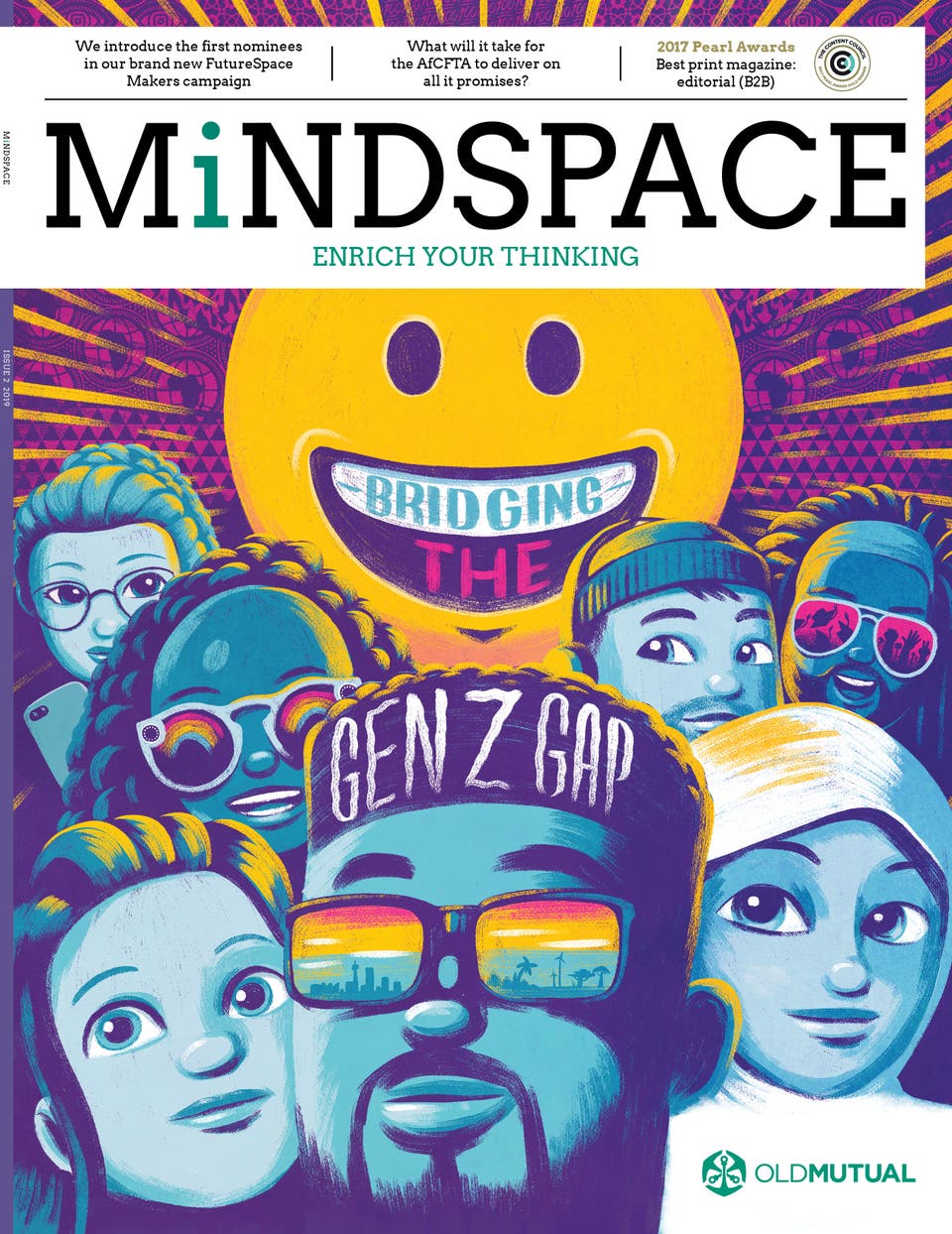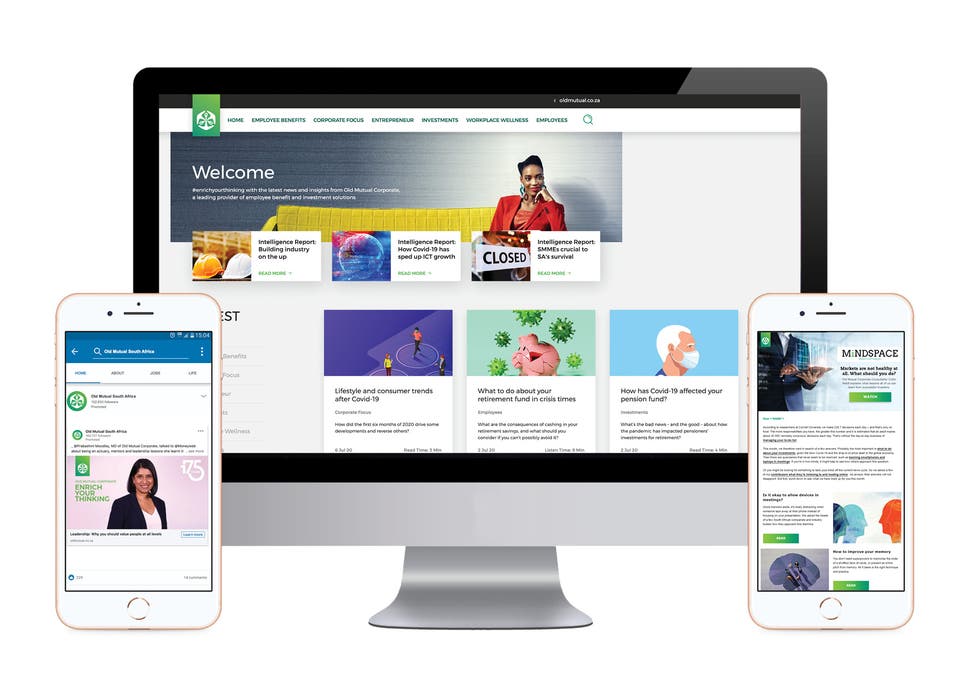 "The MiNDSPACE content hub has given Old Mutual Corporate a fresh way to reach our customers with content they want and need. Our content marketing agency has helped us to create a brand that is not only contemporary but also intentional, which is in line with our content marketing strategy."
Charlene Murphy, Communications Manager, Old Mutual Corporate