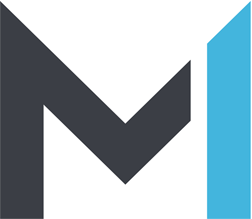 Why do we use M1?
Rich person level insights, better ad relevance
Helps solve digital supply chain issues like fraud & cookie duplication
Improves performance of audience targeted media, increases addressable
Improves efficiency & effectiveness of traditional TV buys
People Precision
Includes different levels of consumer identity all connected to people
People Reach
Largest life events & location products
Proprietary visa transactional segmentation
2000+ always-on data elements
10,000+ data elements joined to m1 person id
Leading demographic & financial data
Merkle's proprietary, multi-sourced from 40 partners
People personalization
Connects to premium publishers & platforms. Detailed audience insights, addressable targeting capabilities, and the ability to integrate with matching/onboarding platforms ( DMPs, DSPs) and media publishers including Facebook, ]Twitter], Pinterest, and Amazon all live within M1.
Publisher Addressable Marketplace
People-based marketing is at the core of Dentsu Aegis Network's innovative media planning and activation approach. Fueling the M1 platform – Dentsu Aegis Network's 100% people-based insights platform – Publisher Addressable Marketplaces (PAM)™, is the industry's first programmatic advertising solution that enables large-scale, deterministic, people-based targeting and measurement across multiple premium publisher audiences and inventory.
PAM truly enables people-based advertising across publisher platforms, and provides the following benefits for advertisers and agencies:
Addressability: Increase your efficiency with ad delivery to actual known audiences
Expansive Reach: Diversify your people-based media plan to a wide selection of premium publishers Target People – Leverage benefits of private marketplaces and publisher direct deals that are 100% people based
Best Placement: Access guaranteed premium, above-the-fold, fraud-free content and inventory Access Customers – Enable known person-level matching and targeting of your first-party data, outside large social platforms
Easy Execution: Match your first-party data to known audience data and execute ad buying and reporting by leveraging Sonobi's header tag-based premium programmatic platform
How does a PAM work for M1?
PAM is a growing group of publishers who have provided access to their known audiences and premium inventory to advertisers and agencies. Using a universal, persistent ID, M1 facilitates the matching of a publisher's known users with an advertiser's first-party data for enabling true people-based marketing. This creates first-party audiences that can be targeted on a person level, with more relevant ads across multiple publishers' media inventory. These are then delivered and executed via programmatic or direct channels. Publishers benefit from greater monetization of their premium inventory. Advertisers win with precise, person-based campaigns that can better influence audiences and drive an increase in return on ad spend.
Case Studies
1. Leading Insurance Company
Incremental reach & efficiency from person targeting
By creating people-based audiences using client CRM data and targeting 11 million group eligible customers across programmatic open exchanges and M1's PAM, M1 ID-based audience reporting enabled true reach, frequency and de-duplicated audience optimization.
36% increase in unique reach vs cookie targeting
51% efficiency lift
2. Luxury CPG and Retail Company
1:1 Personalised Display Advertising at Scale
A luxury coffee company that sells in stores and direct to consumers was struggling to clearly identify its existing customers. Delivering them highly personalised messaging in display media could rive upsell and sales of a new premium line of coffee, They also wanted to build scaled lookalike prospect audiences that can capture new sales from the right audience.
M1 used advertiser CRM data to build segmented customer audiences as well as highly accurate people-based lookalike audiences. Audiences were targeted at a 1:1 level across PAM; premium publisher inventory, and person ID-based reach only available through the M1 platform. Each audience such as "High value customers" and "High value customer lookalike prospects" was able to use thousands of M1 people-based US consumer attributes such as demographics, interests, purchases and more combined with the client's CRM data attributes as insights for media and content planning.
3. Major Media & Entertainment Company
Free Trials Converted to Paid, Loyal Subscribers
A large media and entertainment client wanted to reach customers who signed up for a 30-day free trial of its streaming services delivered via their app. Key was to encourage customers to extend past the trial period converting them into paying subscribers. This would enable the client to activate their CRM database in a less complex, and cost effective manner.
M1 used advertiser CRM data on the brand's free-trial customers and matched it to M1's Publisher Addressable Marketplaces (PAM); premium publisher inventory, and person ID-based reach only available through the M1 platform. The audience list continues to be refreshed on a weekly basis to ensure that the most ideal customers are being reached. Personalised ads are served to these individuals to help convert them into paying subscribers vs just trial members.
30% ROAS improvement over previous agency
4. Leading Business Retailer
91 People-Based Audiences Targeted Across Channels
A leading business retailer faced a transformational challenge – moving from a channel-centric digital marketing approach to a customer-centric one. A shift like this required an organizational cultural changes for the company as well as the ability to not just leverage CRM more effectively, but maximise addressability and true reach and frequency at the person level.
A new data strategy was developed using DoubleClick and M1 – Dentsu Aegis Network's people-based platform. Across 32 campaigns and 91 people-based audiences such as loyal customers, small business owners, and product purchasers, the client evolved its ad messaging to make addressable experienes more dynamic and personal. Pubishers that targeted the same people-based M1 audiences included Google, Facebook/Instagram, as well as AOL through PAM; premium inventory and person ID-based reach only available through the M1 platform.
53% ROAS improvement of omnichannel campaigns
288% CTR improvement
5. Leading Travel Company
Advanced Audience Modeling Delivers Business Growth
A leading US cruise line was challenged two-fold: it needed repeat bookings from existing customers and new customer booking growth as well. Client CRM data was securely ingested into the M1 platform and M1 Data Science staff used this data to create predictive customer models that were most likely to convert based on previous bookings combined with thousands of connected demographic, attitudinal, behavior, purchase and additional attributes. Similarly, M1 people-based prospect audience models were created through predictive analytics and lookalike modeling of best customers and US consumer behaviours. Media was targeted addressably across programmatic ad exchanges, and person-based reach and frequency were optimized through use of M1 True Person reach reports.
Results were business changing. The company has a new formula for how they increase repeat bookings and most importantly, prospect targeting is more efficient and effective than ever before.
58% lift in bookings among existing customers engaged (8:1 ROI incremental)
224% lift in bookings among prospects targeted (20:1 ROI incremental)
The key strength of Merkle is that they're pioneers of people-based marketing. Our business is very much about connecting and contacting people, and their skills and capabilities are in people-based marketing, so it's a really powerful combination bringing our business together
JERRY BUHLMANN, CEO, Denstu Aegis Network