The Pace of Progress – 2024 Media Trends
Dentsun vuotuinen Media Trends -raportti on noussut viimeisten 14 vuoden aikana alan suosituimmaksi trendien ennustajaksi. 'The Pace of Progress | dentsu 2024 Media Trends' -raportissa jaamme näkemyksemme muutoksista, kilpailusta, sosiaalisesta osallisuudesta ja kestävyystavoitteista. Raportissa tutkimme myös mahdollisuuksien, haasteiden ja monimutkaisuuksien näkökulmasta niitä kymmentä trendiä, joiden odotetaan asettavan edistymisen tahti vuodelle 2024.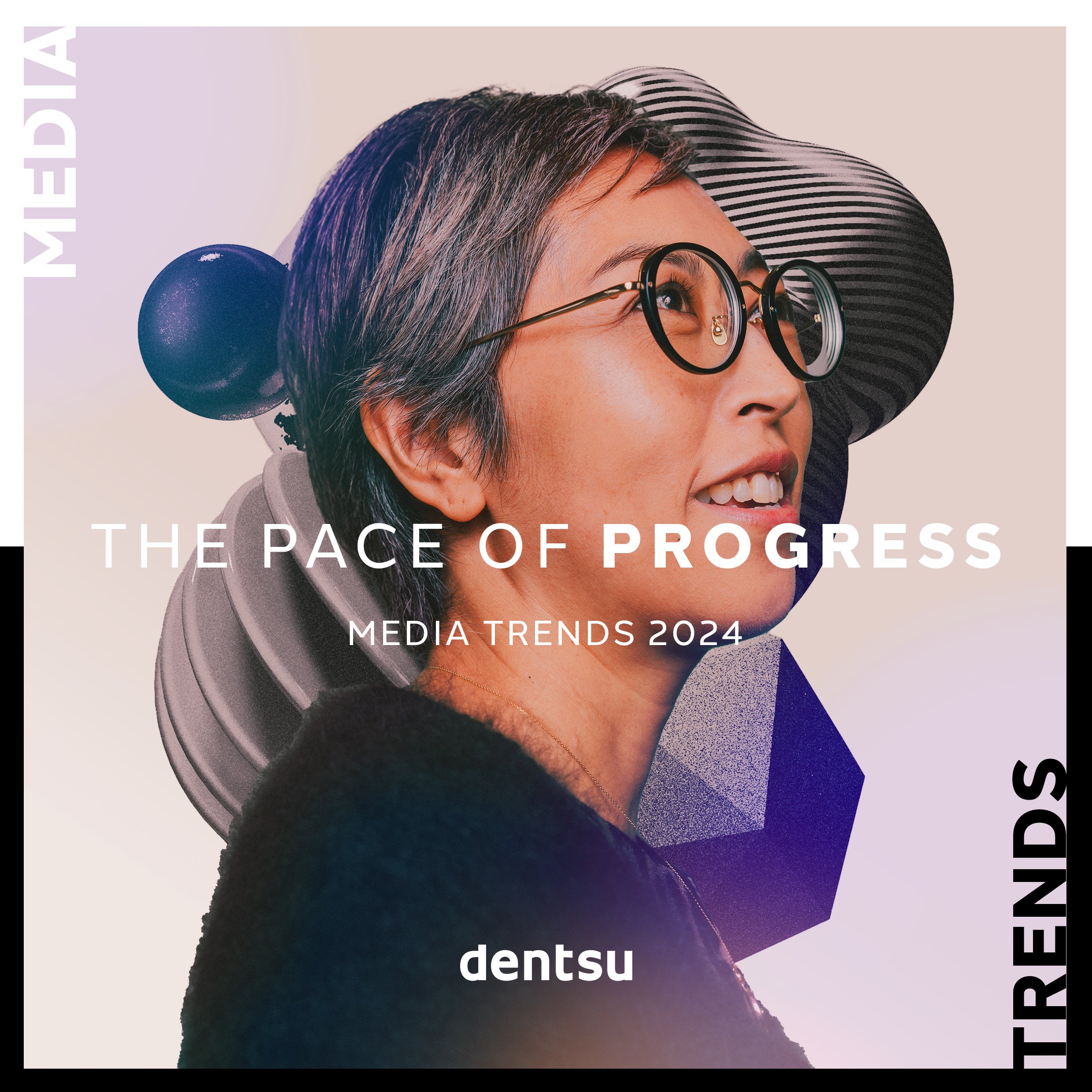 Thank you!
Your details were submitted successfully.
There was a problem!
It seems there was an error submitting your details. Please try again later.
Thank you!
Thank you for downloading our report. You can access the PDF at this link.