Our latest volunteer day with Flossie and the beach cleaners was a great success - picking up almost 20KG of rubbish from our local beach while also spending time with new and old colleagues was a great way to spend a sunny day.
We're all aware of the damage plastic has on our planet, but to actually see it washed back onshore across our local beaches really does open your eyes to the amount of plastic we use on a daily basis. The Flossie and the Beach Cleaners team made it even more real by bringing along some rubbish they found on their previous beach clean-ups – children's toys, water bottles, fishing rope, vintage packaging, and more baby wipes than we've ever seen!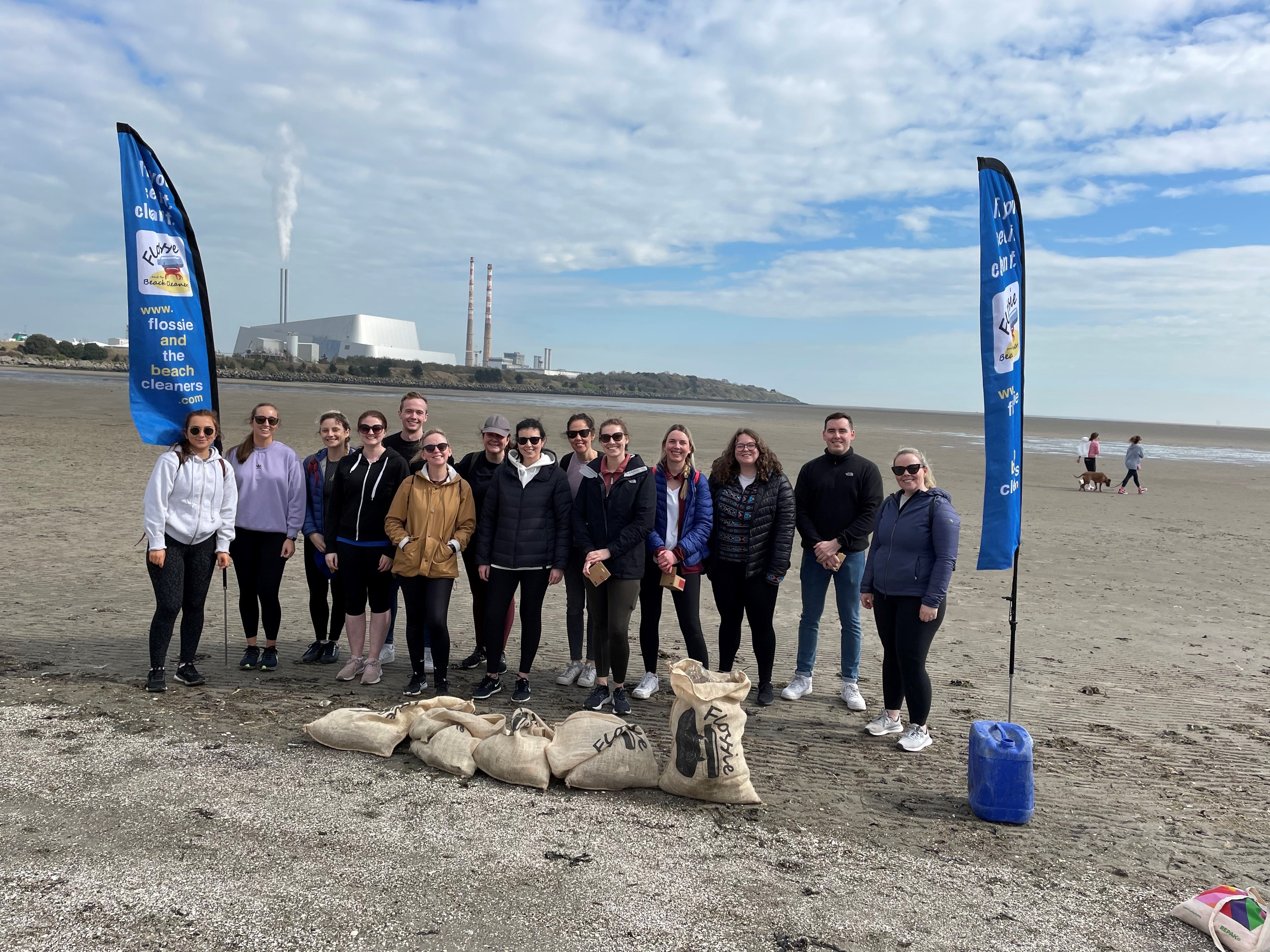 Here's a little bit about our day…
What was the day like/How did you find the experience?
"Really enjoyed my 'Flossie' experience. Although it is quite depressing to hear of how polluted our waters have become and the devasting effect on marine life, it is also great to know that Flossie & The Beach Cleaners are working hard, not only to clean our beaches but also to educate people on how they can clean up their own act! My biggest learning is how badly our beaches are littered with baby wipes – I pledge to never buy them again"
"The beach cleanup with Flossie and the Beach cleaners was a great experience and a really fun day! It was a lovely sunny morning, and the day began with the organisation giving us an informative talk on what they do and showing us some of the shocking things they find washed up on beaches in Ireland on a weekly basis. These items include kids toys, wipes, underwear, watches, jewellery, shoes, flip flops and more. It was crazy to hear the amount of rubbish they collect from beaches every week and it was great to be able to contribute for the day as we collected over 21KG of rubbish between our group in just over an hour! It was a very fun and enjoyable volunteer day, and I would love to do it again someday"
"Such a lovely experience, the beautiful weather helped but it was a joy to be surrounded by good people, collectively putting a bit of work into cleaning up one of the most popular Dublin beaches. In short, inspiring… "
"Definitely a learning experience, I was pretty shocked to learn the average beach clean during the summer results in 7-8 pairs of men's underpants, a couple of knickers, a large amount of kids toys, along with the regular rubbish you would expect. Also, the 1 pair of men's underpants we found on our Spring Beach clean definitely backs that one up"
"Very educational! I never considered the impact of using baby wipes on the environment but after finding at least one in every pile of seaweed I looked through I never plan on using them again. It was also very concerning to hear about (and then see) the number of microplastics floating in our waters and how these can very easily end up back in our own bodies."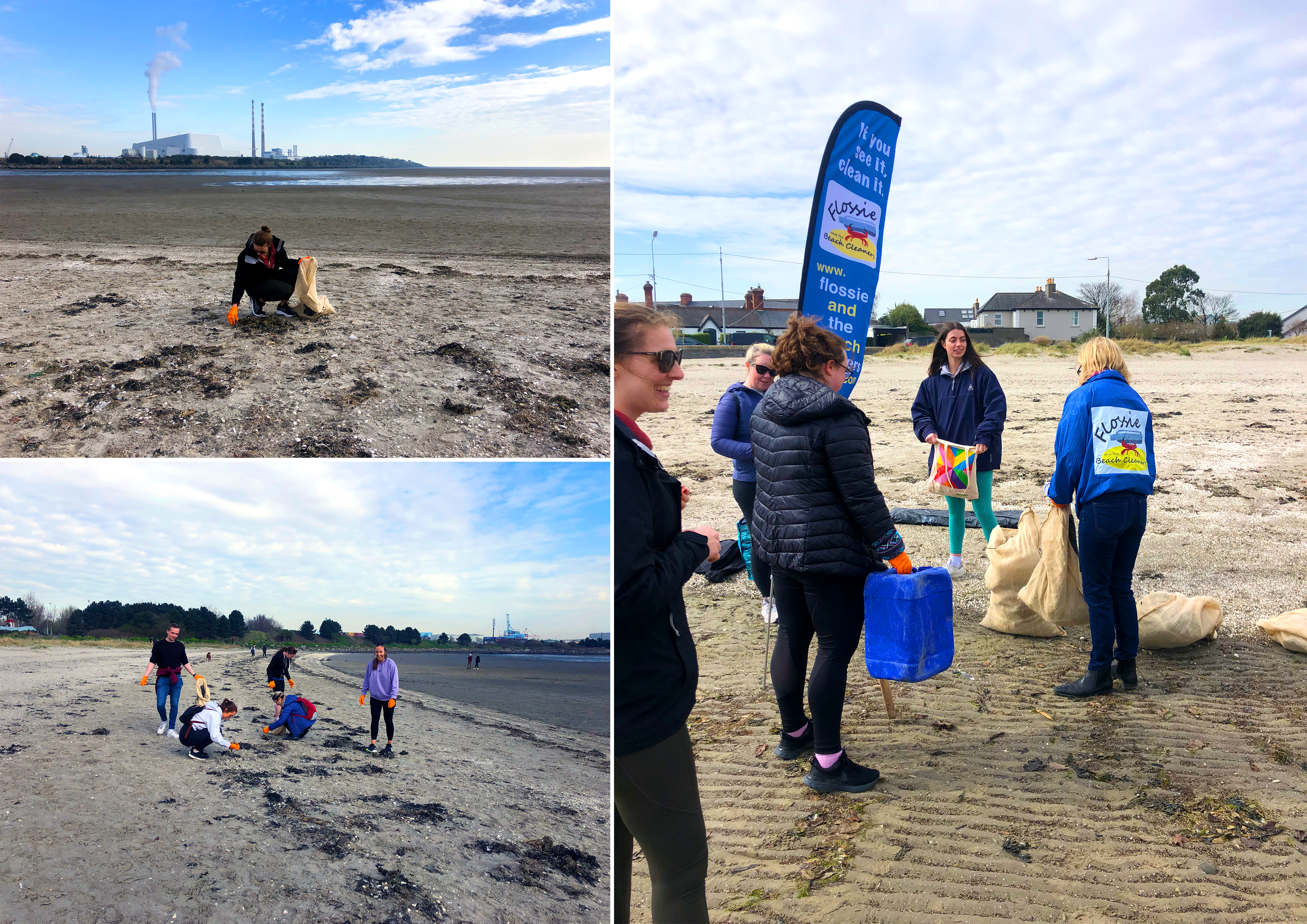 Biggest takeaway / learning?
"Don't buy cheap kids toys, don't use wipes and take off your shoes and jewellery when swimming!"
"The avg. person consumes a credit card size of microplastics per month from the contaminated food we consume"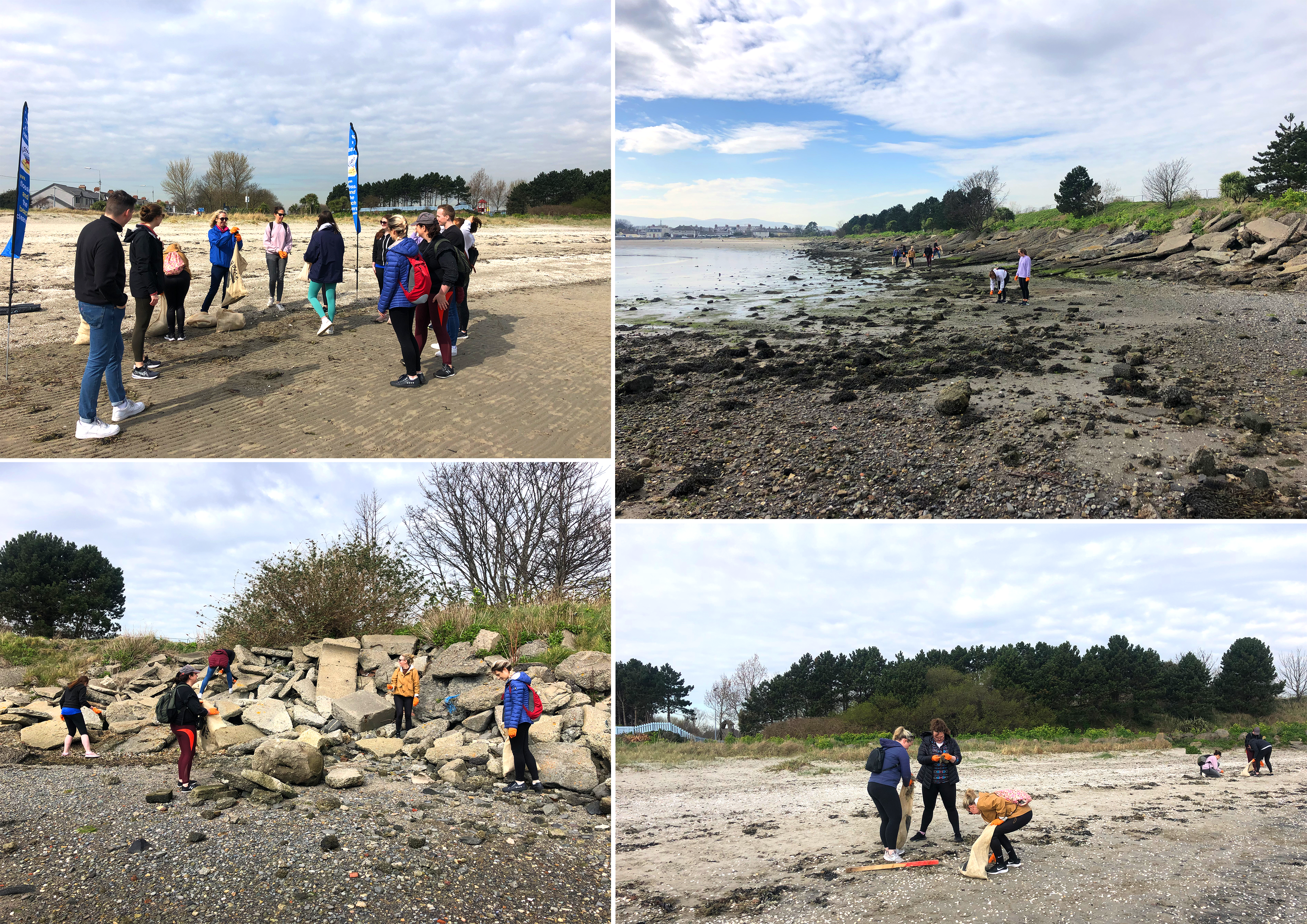 In all, it was a very educational day and the whole team left with a greater consideration of how their own plastic use can affect the environment, both locally and further afield. A big thanks to our environmental committee for organising the day!
Flossie and the Beach Cleaners is a registered marine environmental charity set up by Flossie Donnelly and her mum Harriet. For more information about how this amazing charity is helping to clear our beaches of plastic pollution, you can check out their website here.