Over the last number of weeks, five more teams have been hands-on in helping FoodCloud reach its goal to ensure no good food goes to waste. Not only has it felt good to give back to our communities, these volunteer days have also allowed our teams to come together and bond in real life after almost two years of virtual meetings, and meet a few new faces too! We've seen pallets of pumpkins arrive in, sorted litres and litres of milk, and helped prep food orders to be sent to the many charities FoodCloud partners with. Here are a few updates from our teams' experiences so far:
What was the day like?
It was great fun, very good to be out and about and with colleagues we/I hadn't seen for a very long time and meeting Eamonn – a new colleague. The first task – apparently the worst task they give volunteers involved us all spending about 70 minutes – sorting milk. Simple I hear you say. But there were hundreds of cartons, that needed to be placed in size and use by date order. They were all shrink-wrapped and in every "case" there was always one that had leaked over all the others! So after about 10 minutes we were all covered in milk and wading through puddles of the stuff! When it was all done it looked and felt great, but the clothes were in the wash very soon after getting home – Carolyn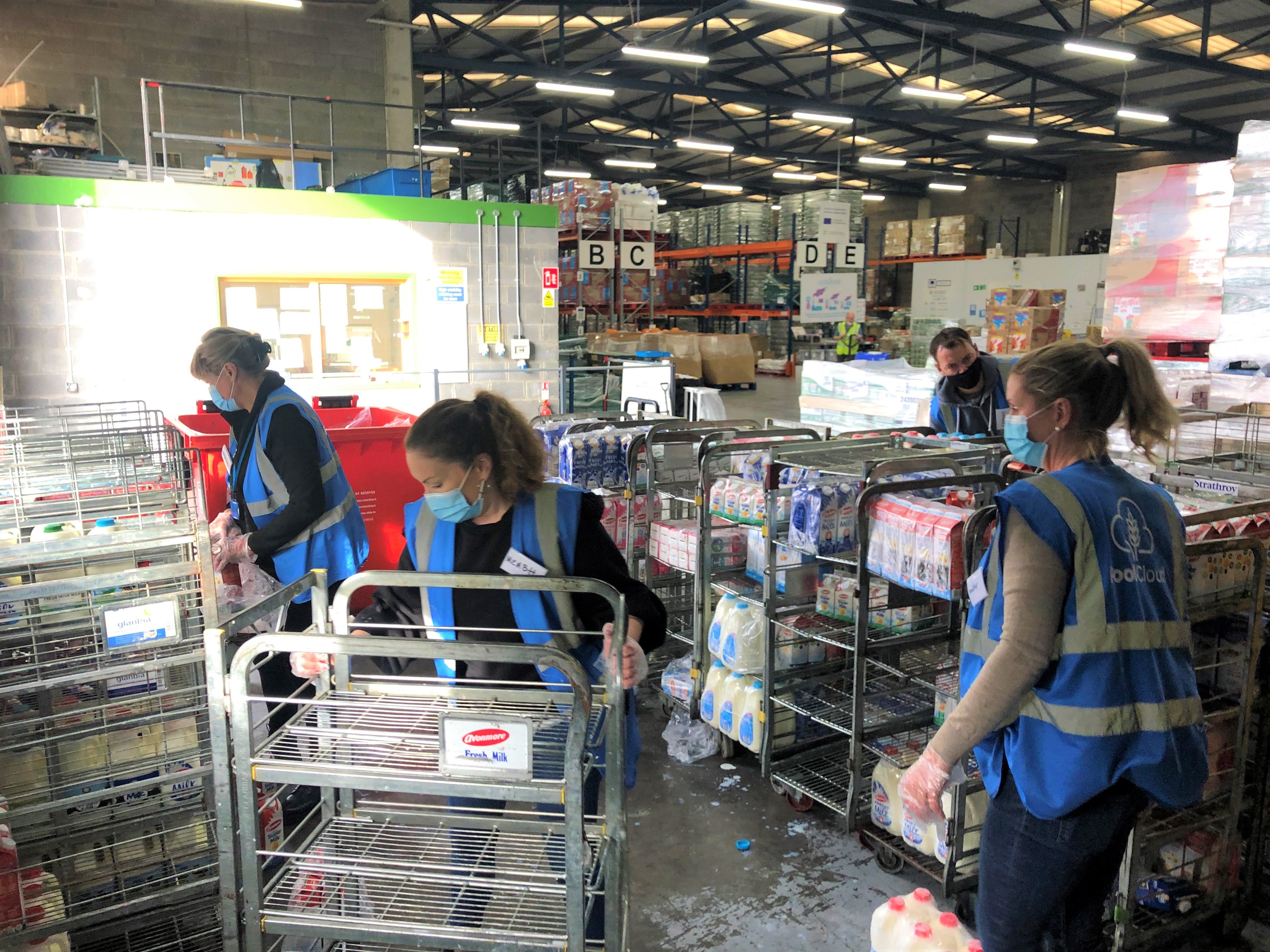 Really enjoyable on many levels. Very interesting to learn about what Food Cloud actually does and nice to hear a very positive story for a change! – Sinead
We started the day with an induction and a tour of the warehouse before beginning our first task of packaging carrots that had been discarded as they weren't deemed 'fit for sale' because of shape, size, etc. imperfections. Looking at them it was crazy to think these perfectly fine vegetables couldn't be sold and would have been discarded if organisations like FoodCloud didn't exist. Next, we labelled bags of cookies donated by a local coffee shop with an ingredients list and best before date so they could be distributed and after a coffee break, we moved on to labelling boxes of Sausage rolls that had come in from Tesco and frozen to extend the use by date – there was a lot of labelling, but the day absolutely flew by though. – Aoife
There was a donation of food delivered to the warehouse which we had to stack to make sure the same produce and expiry dates were grouped together on the crates. A delivery also came in from the USA which needed to be relabeled so the ingredients & nutritional info would be in the same format as we have here. - Haylee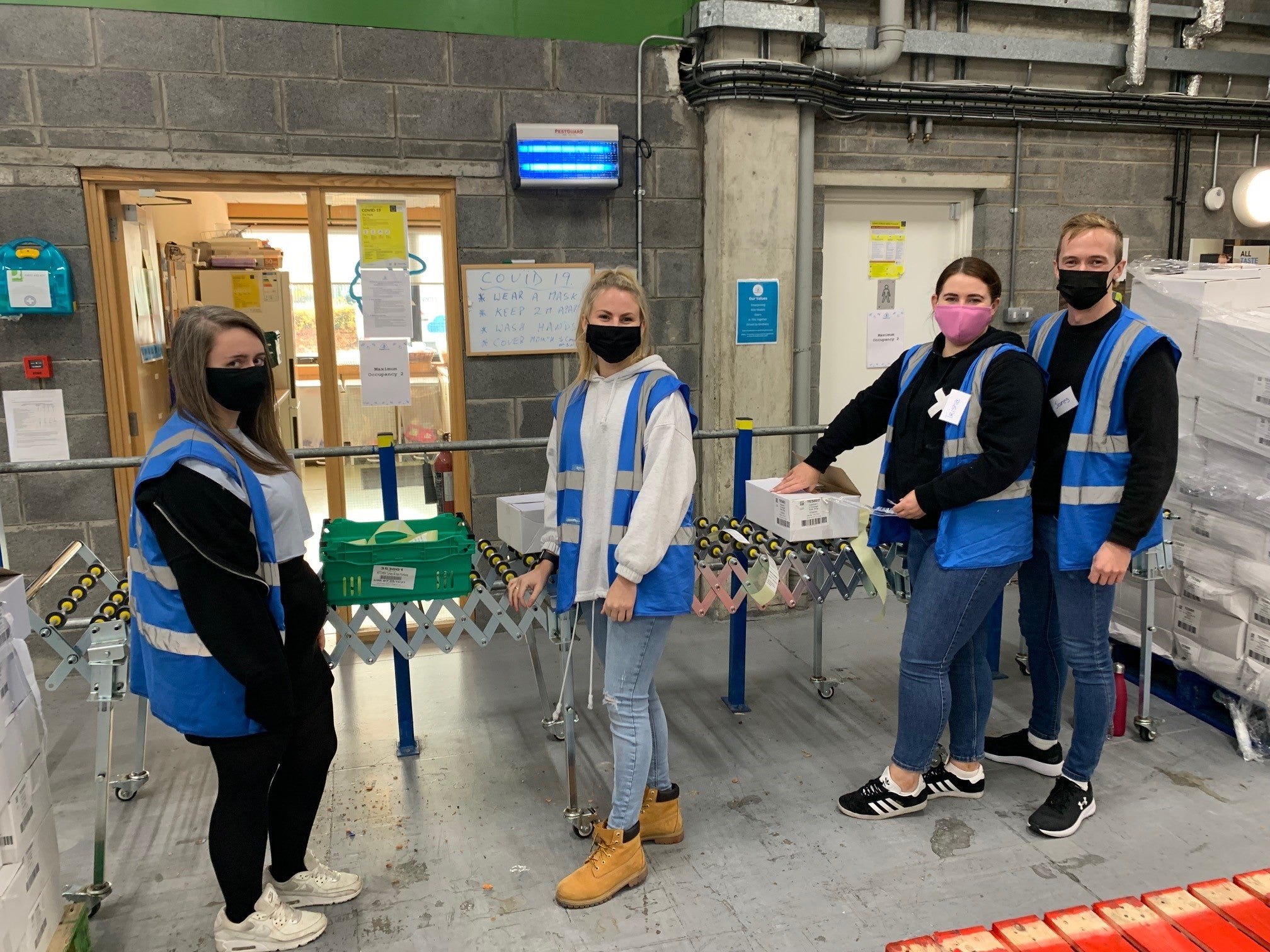 How did you find the experience?
I wasn't sure what to expect and was pleasantly surprised. I was struck by what a genuinely friendly, kind organisation FoodCloud is, and the amazing work they do. They are rightly ambitious to make an even bigger impact on food waste and its hugely damaging impact on the environment. The day flew by, but I think we all had another task in us! – Carolyn
Surprisingly satisfying completing the tasks and just such a positive buzz about the place. Lovely people there and great to get out and about and experience a different environment after all those lockdowns! - Sinead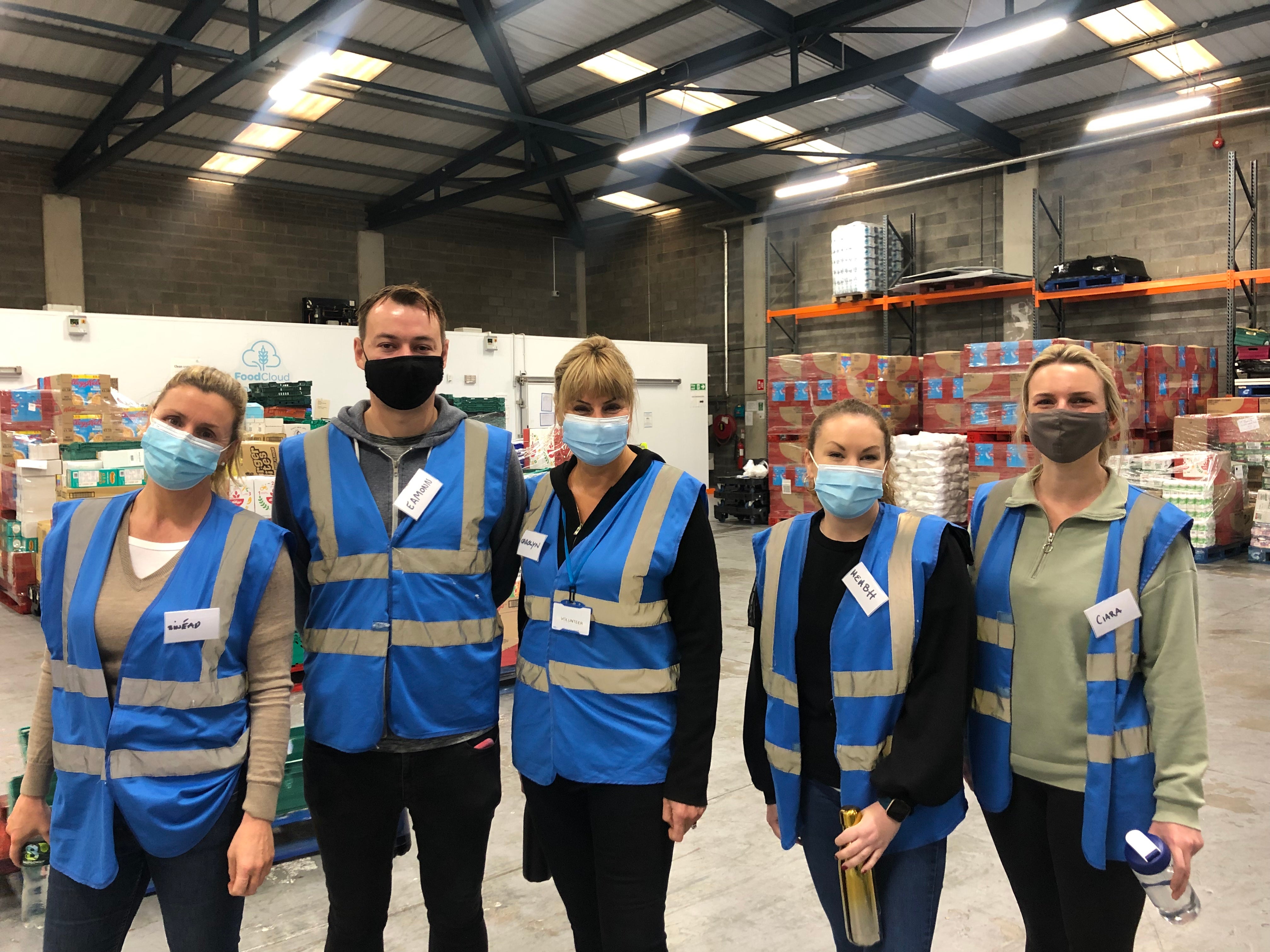 I found it very enjoyable, definitely something I'd do again in the future, I was so unaware of the amount of food that would be deemed not fit for sale for such minor reasons. – Aoife
It was really informative & also enjoyable. The team were lovely and gave us a good insight into what the company do and how it all works. – Haylee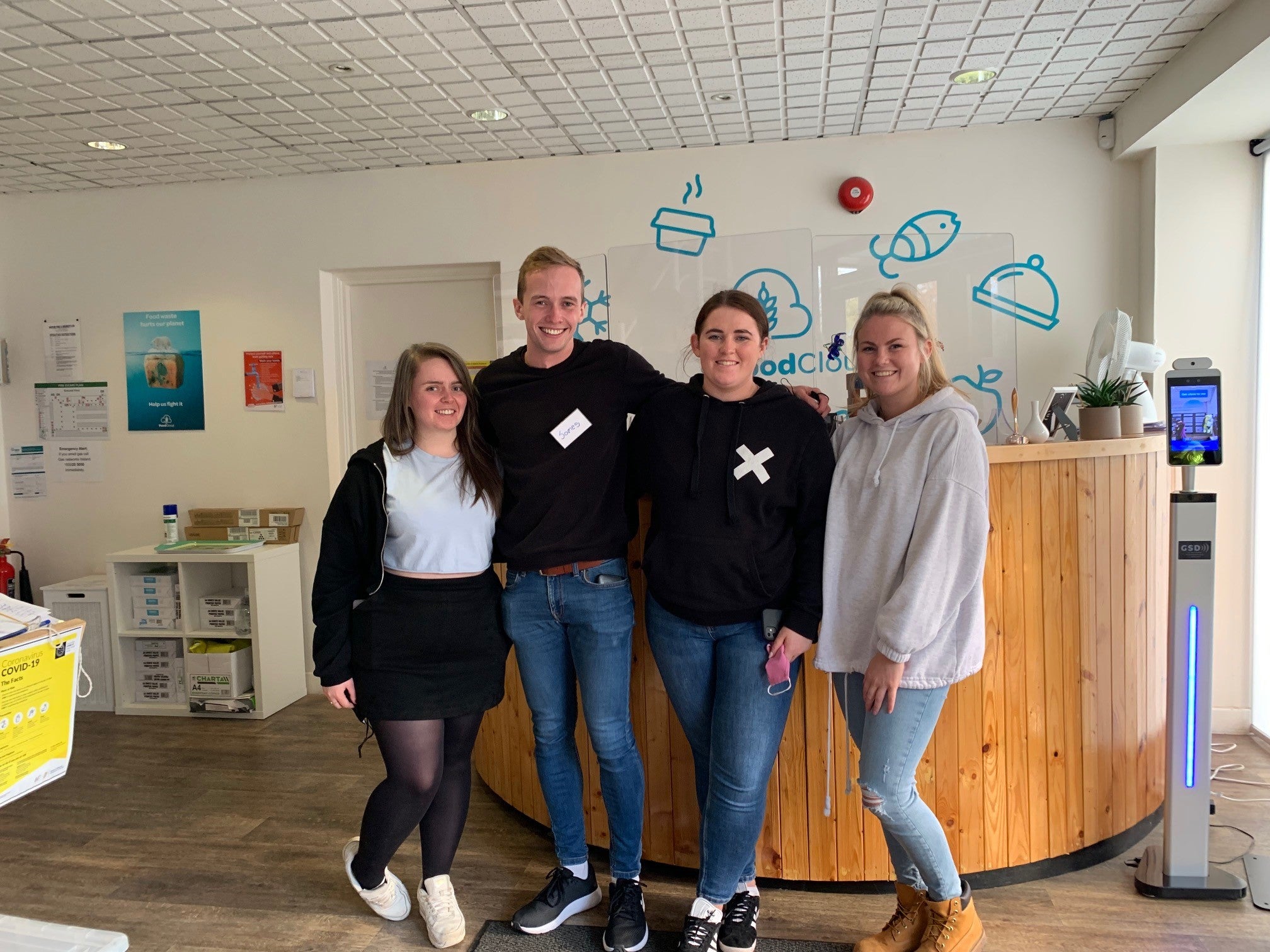 Biggest take away / learning?
That I don't do enough to prevent food waste in my home! That food waste has a far bigger impact on the environment than aviation for example. That the people working there all genuinely cared about what the organisation does. I loved the fact that the guy who kept the place gleamingly clean (even the milk area!) was a volunteer who just loved coming in to do his bit. No pay, just the reward of being useful. – Carolyn
Just how much food we waste and the level of impact this has on the environment. – Sinead
There is a massive amount of food waste from businesses and our own households which is something we all really need to work on – on average each household throws out roughly €700 worth of food each year! In redistributing the food that comes into the FoodCloud warehouse, not only does the organisation support multiple charities, but it also helps reduce our greenhouse gas emissions. – Haylee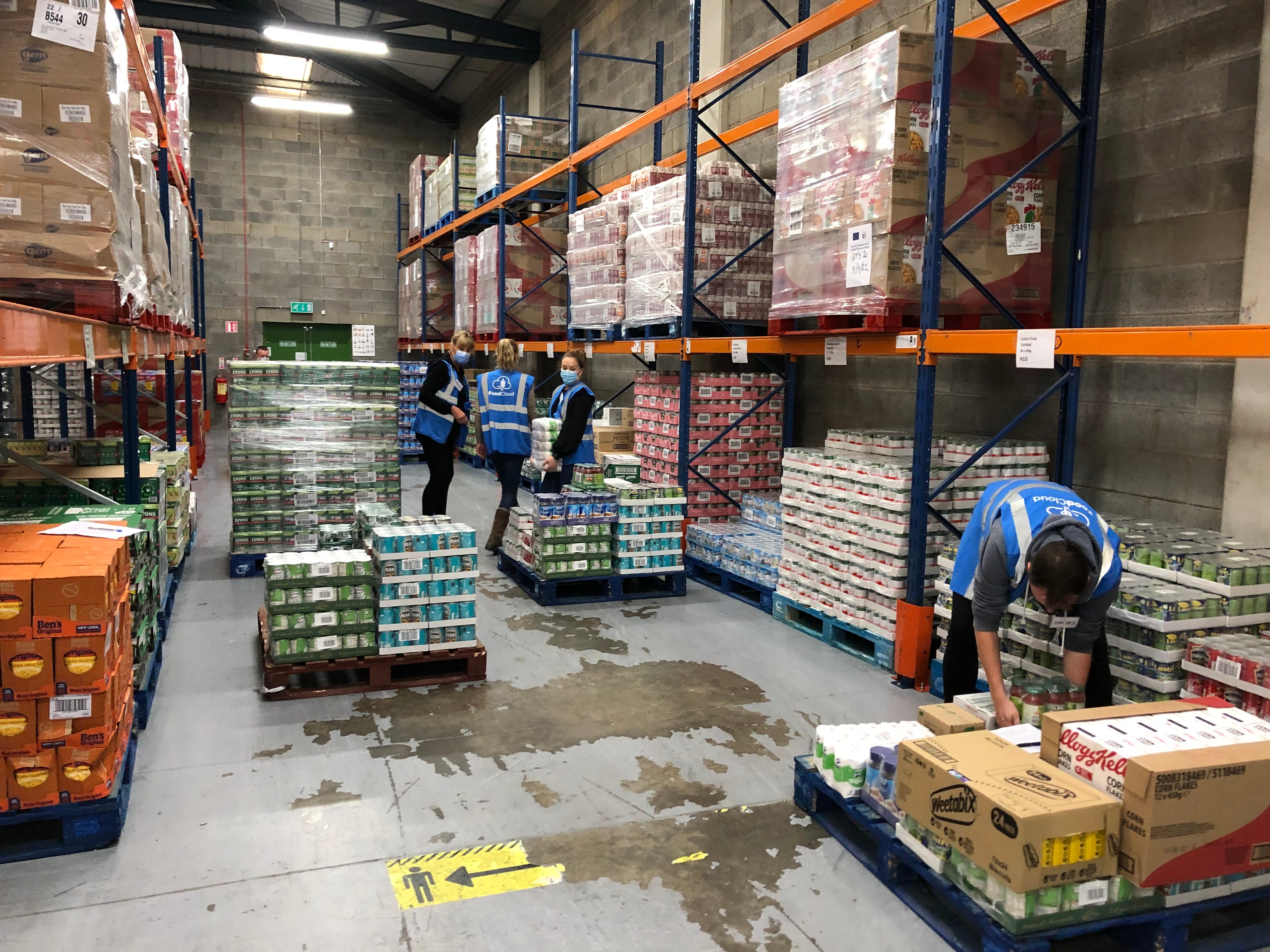 What I might do differently?
Think before I food shop. Plan meals better, check what's in the fridge, and use up leftovers rather than putting them in the fridge and throwing them out 3 days later. – Carolyn
Will definitely be far more conscientious about my household food waste! – Sinead
I'm going to try make a more conscious effort to not waste food, I'm very guilty of buying food and forgetting about it until it's past it's used by date – Aoife
I would just start keeping a closer eye on what I am buying when doing the weekly shop & what I am actually going to use to try limit what is getting thrown out. - Haylee