Over 18 months into the pandemic and people are well aware that a small proportion of the population have been disproportionally affected when it comes to their finances. The substantial disruption we have all experienced has had a knock-on effect on how we view money and what we are choosing to do with it.
A survey of 1,000 Irish adults showed that two in five consumers are spending less and saving more since COVID-19. Two-thirds of people (74%) are looking more closely at bills to see where money can be saved for 2022, with over four in five who are coping or finding it difficult to cope on their current income looking at changing providers to save money on bills.
Over half of Irish consumers (52%) are no longer planning on making any big purchases next year e.g. car, house. However, those under 35 are most likely to disagree, with 30% planning on making major purchases in the next 12 months, which may reflect that over half of this age group feel COVID-19 has had limited impact on the way they spend and save money.
Two in five adults have felt that COVID-19 has had limited impact on their finances, yet two in five are still managing to spend less and save more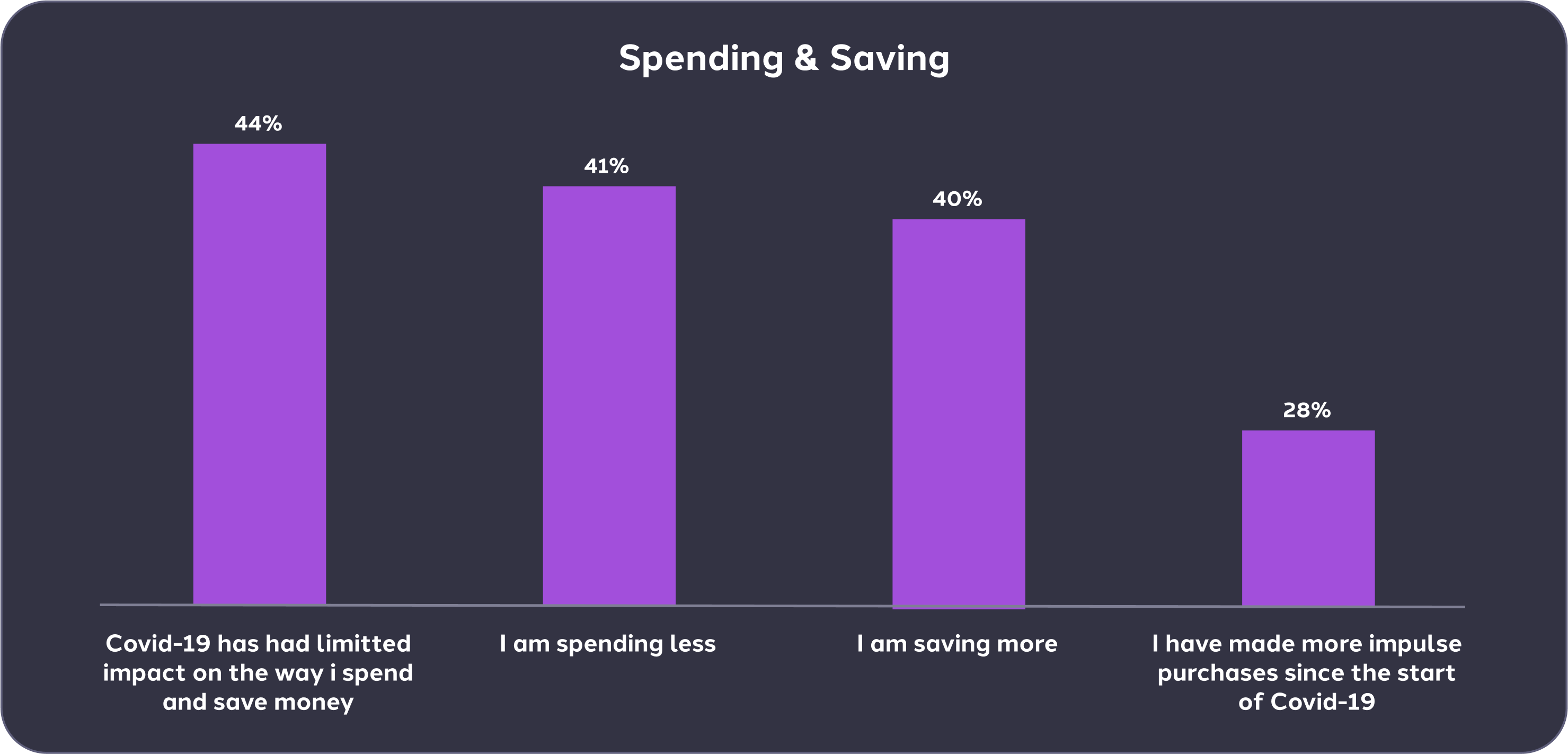 Those under 35 feel less affected and are both more likely to be saving and making impulse purchases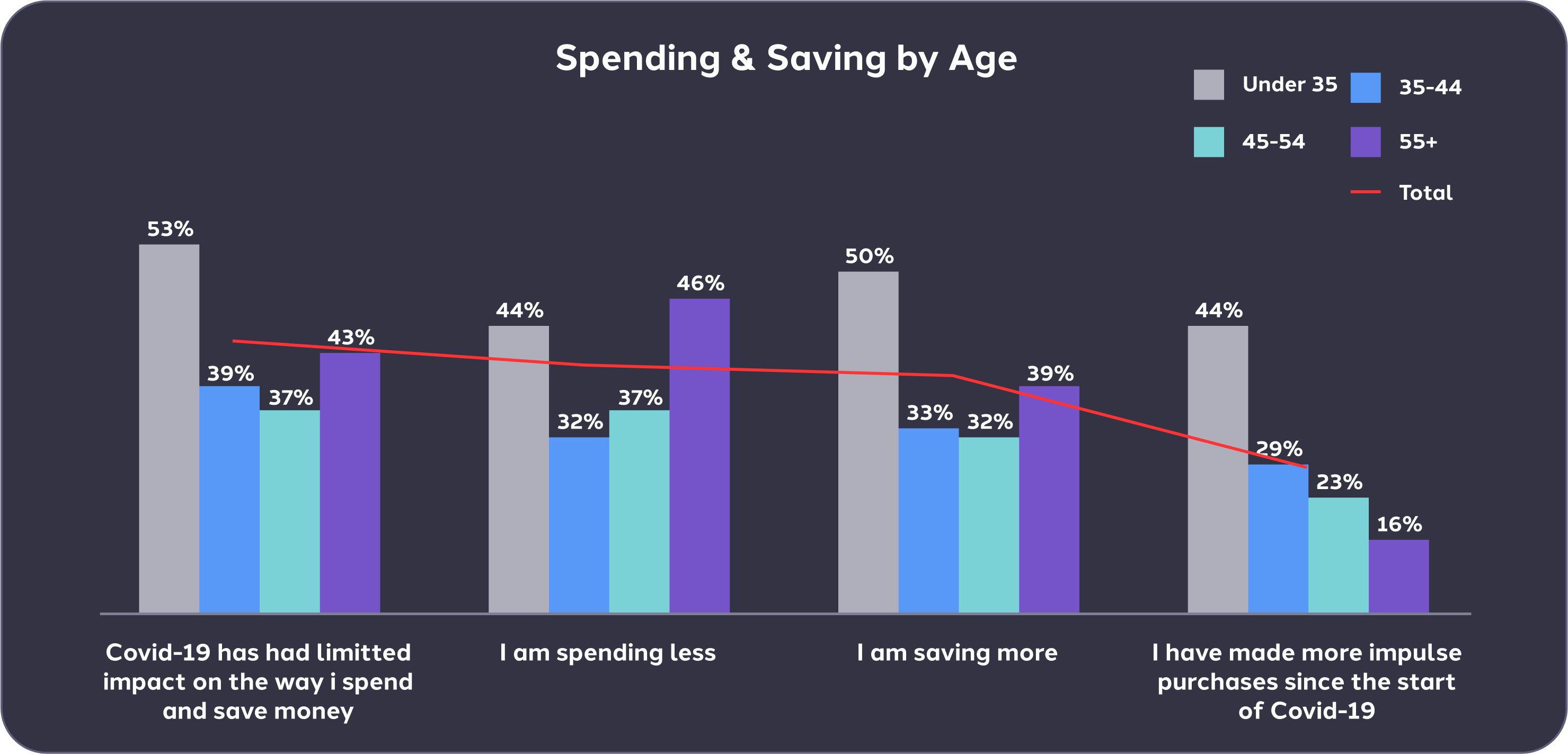 Full report available here