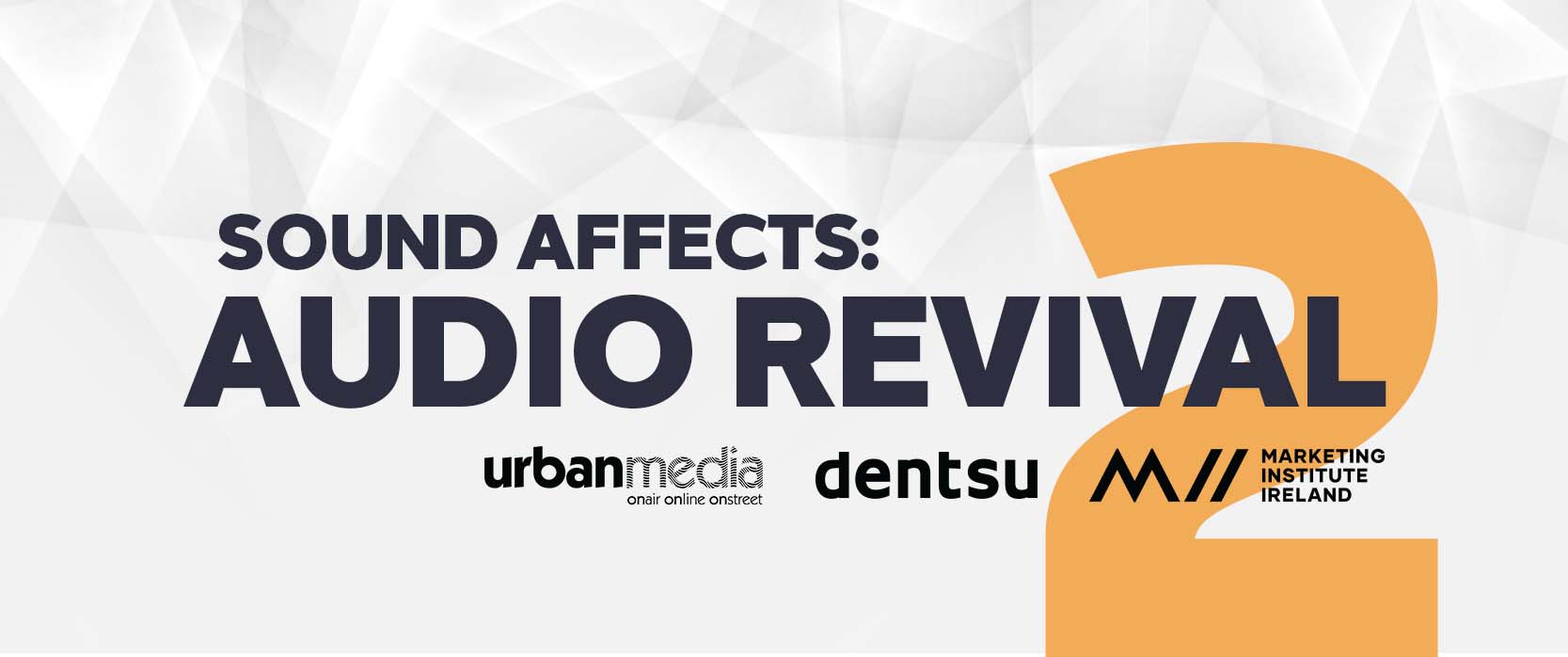 Urbanmedia and dentsu have come together again to explore the ever changing and rapidly growing world of audio. We are excited to invite you to Sound Affects 2 — Audio Revival.
Register now to save your place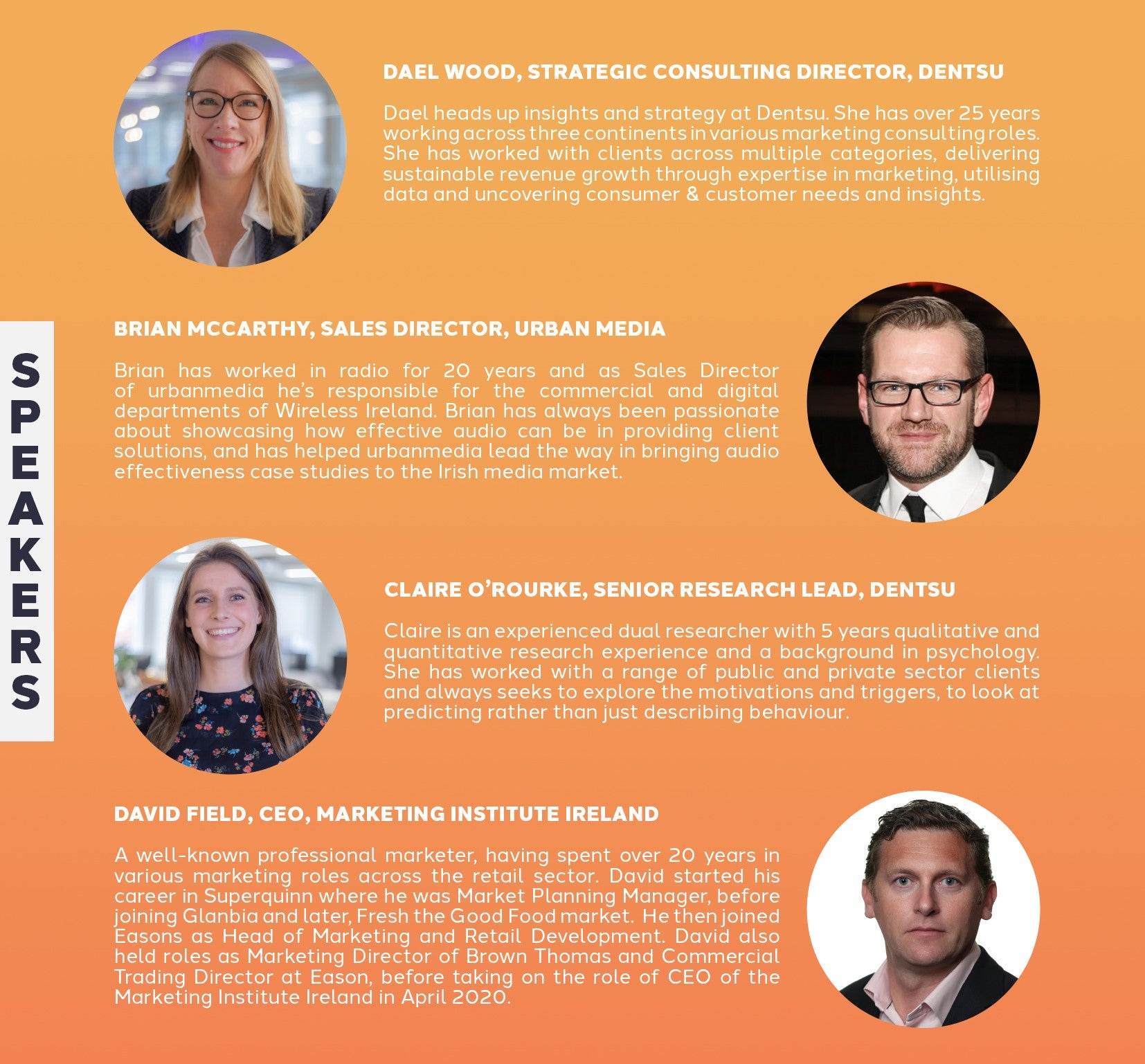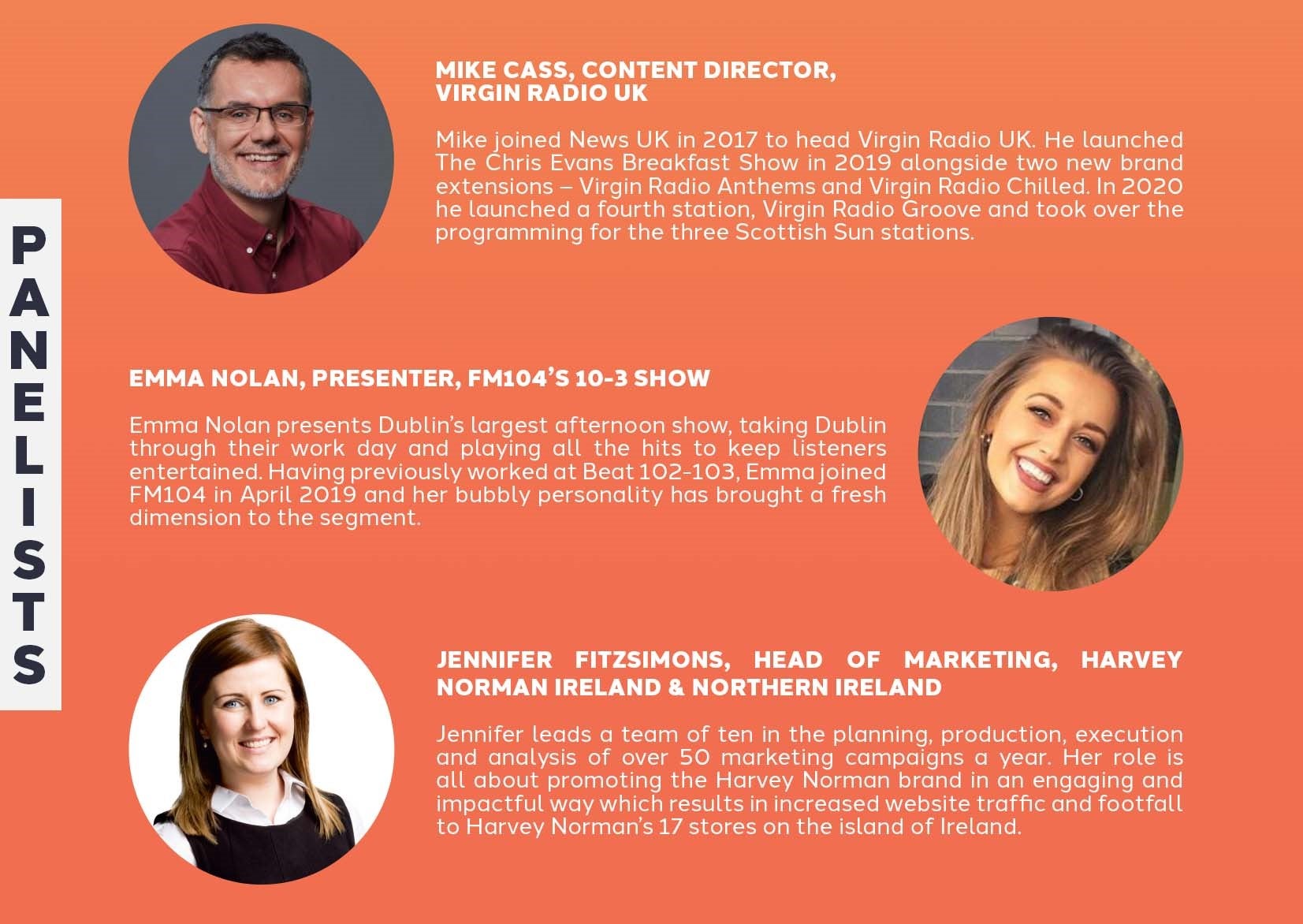 Following on from Sound Affects 1, we have again explored how people in Ireland are consuming audio content, and this time we have delved even deeper.
An intensive diary study, together with a robust quantitative study has uncovered six interesting themes, including how we have changed our listening behaviour during the Covid19 pandemic and we will be sharing a new listener segmentation model.

Register now to save your place