Trouble in the North Pole? Consumers' awareness of supply chain issues in the run-up to Christmas.
Going into the second Christmas of the pandemic, life is somewhat less disrupted by COVID-19 but we are beginning to see the impact on global supply chains. Retailers started warning early in Autumn that this might mean disruption for Christmas stock and shopping but we wanted to see whether the message had begun to permeate the conscience of consumers. In a survey in October of 1,000 Irish adults (aged 18+), nearly half of people had already started Christmas shopping this year with children's presents being the most popular. Shrugging off the stereotypes, older people (aged 55+) were less likely to have already begun their Christmas shopping with those aged 35-44years most likely to have begun.

Looking to Christmas stock, a quarter of people expect there to be no difference in what is available in the shops this year – rising to two in five people aged under 35. This is despite the fact that two-thirds of people have already noticed supply chain issues (lack of stock on shelves or things taking longer to arrive). Older adults are more likely to say that they will shop in store this year, with 28% of those aged 55+ planning on doing less online shopping than last year.
When asked about behaviour change in case of supply chain issues, over three quarters (77%)say that they are not planning on changing their behaviour meaning many people may get caught out this Christmas.

Nearly half of adults had already started Christmas shopping in October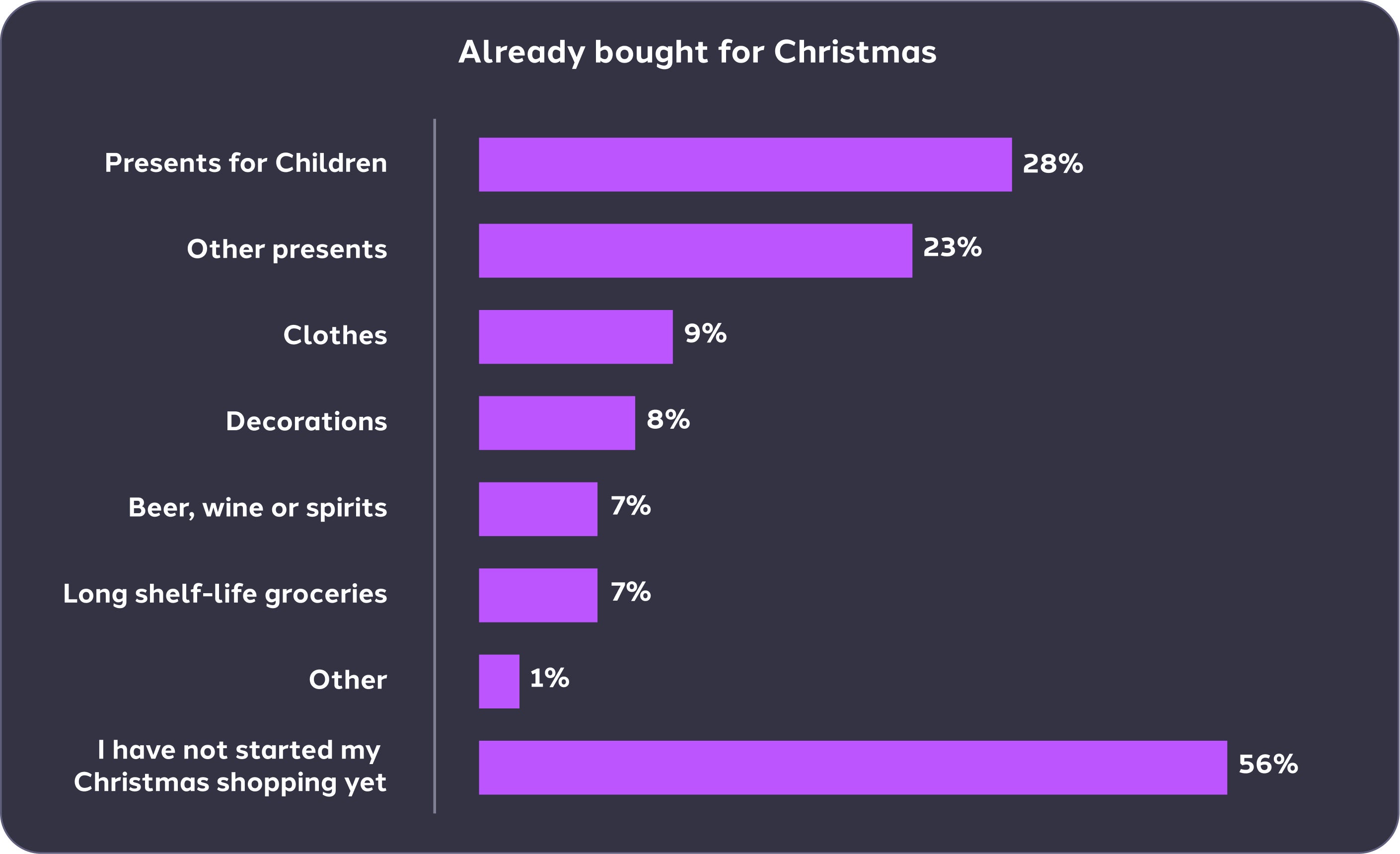 On average, people are planning on doing just under half their shopping online (46%) and just over half in store (54%) but this varies based on age with those aged 55+ only planning on doing 30% of their shopping online.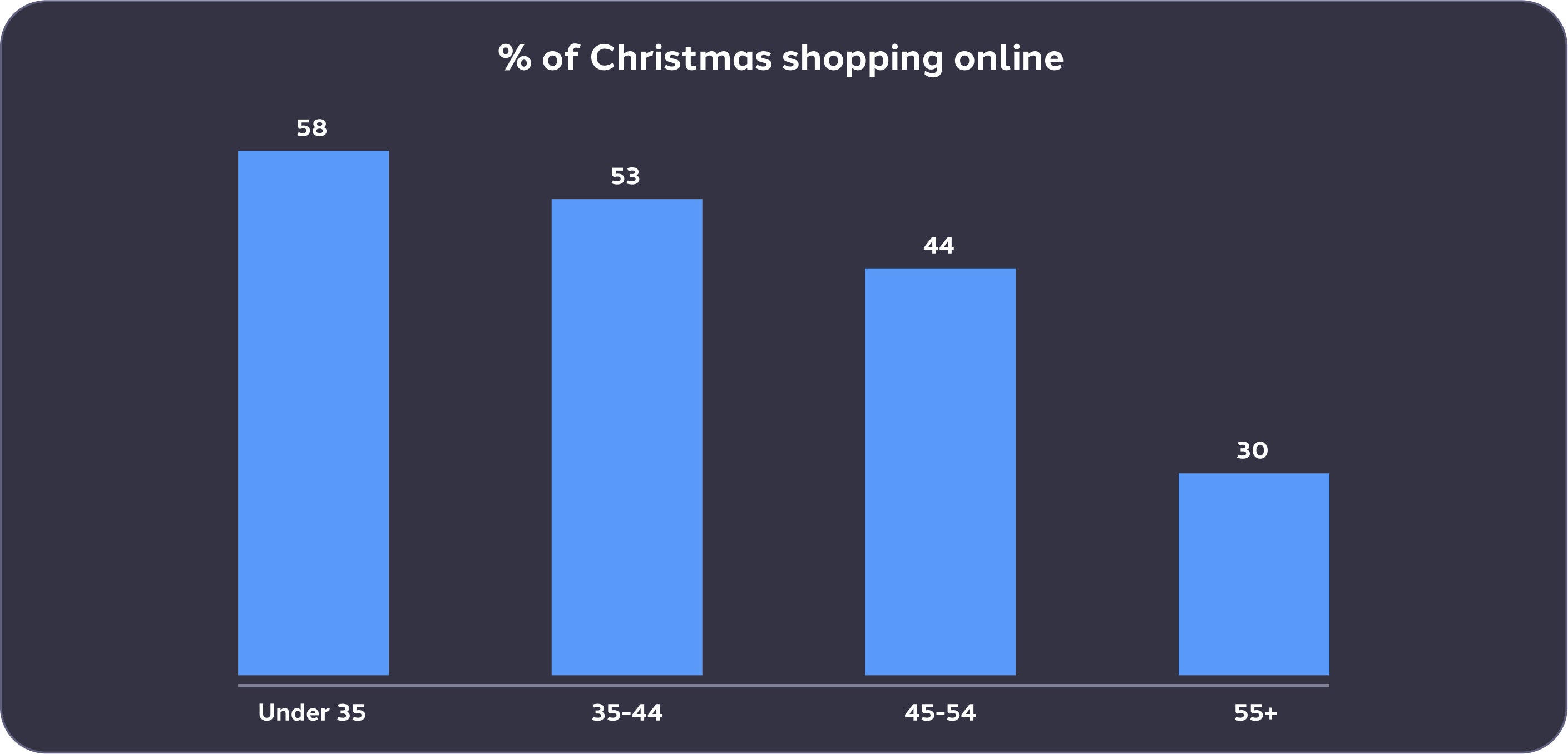 Consumers are planning on continuing to support Irish and local for Christmas this year, with one in six planning to do less online shopping.
Reflecting the shopping preferences across the age groups, younger adults are planning to shop early in case of delivery delays but don't expect differences in what is in-store.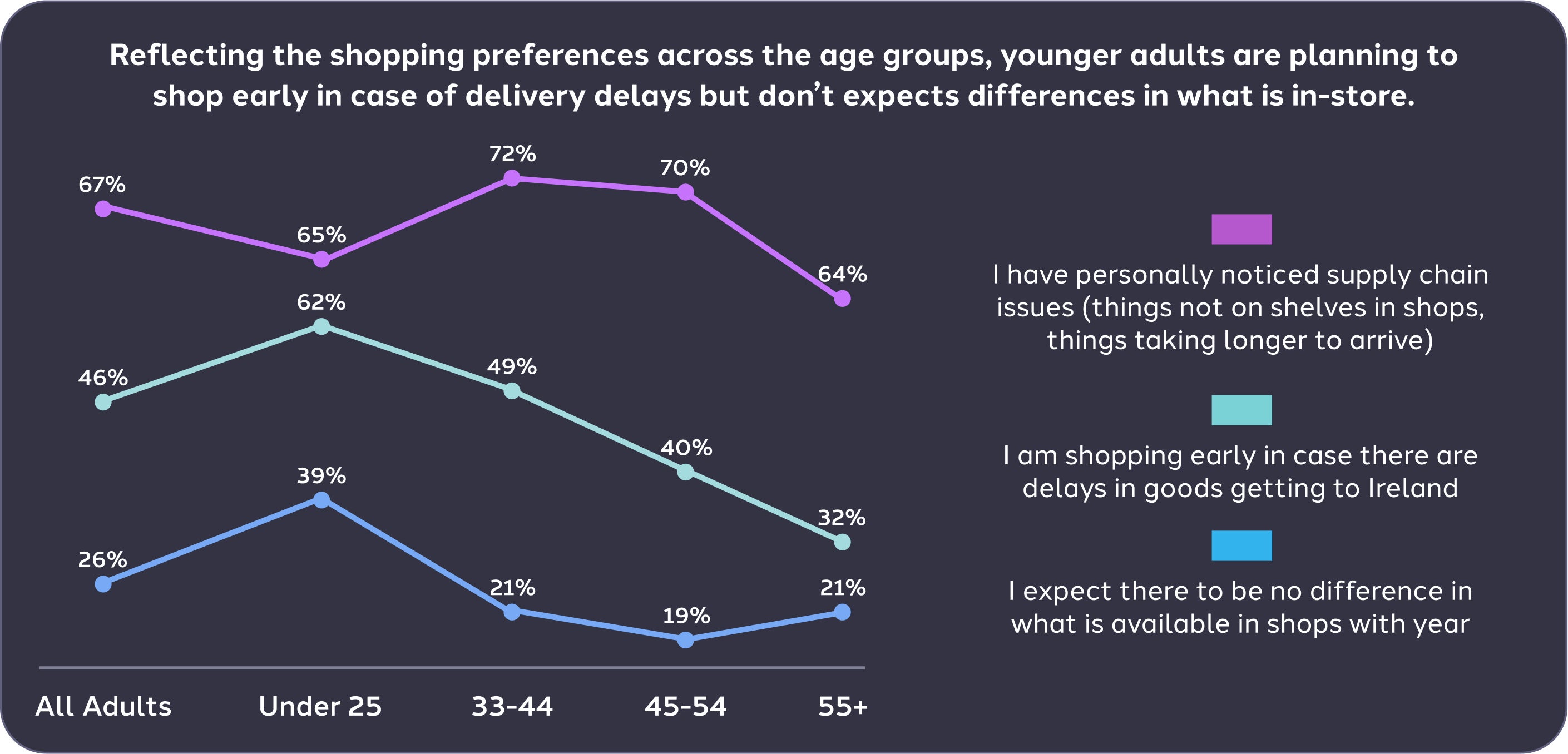 Despite awareness of supply chain issues and disruption, the majority of people do not plan on changing their behaviour to account for supply chain disruption.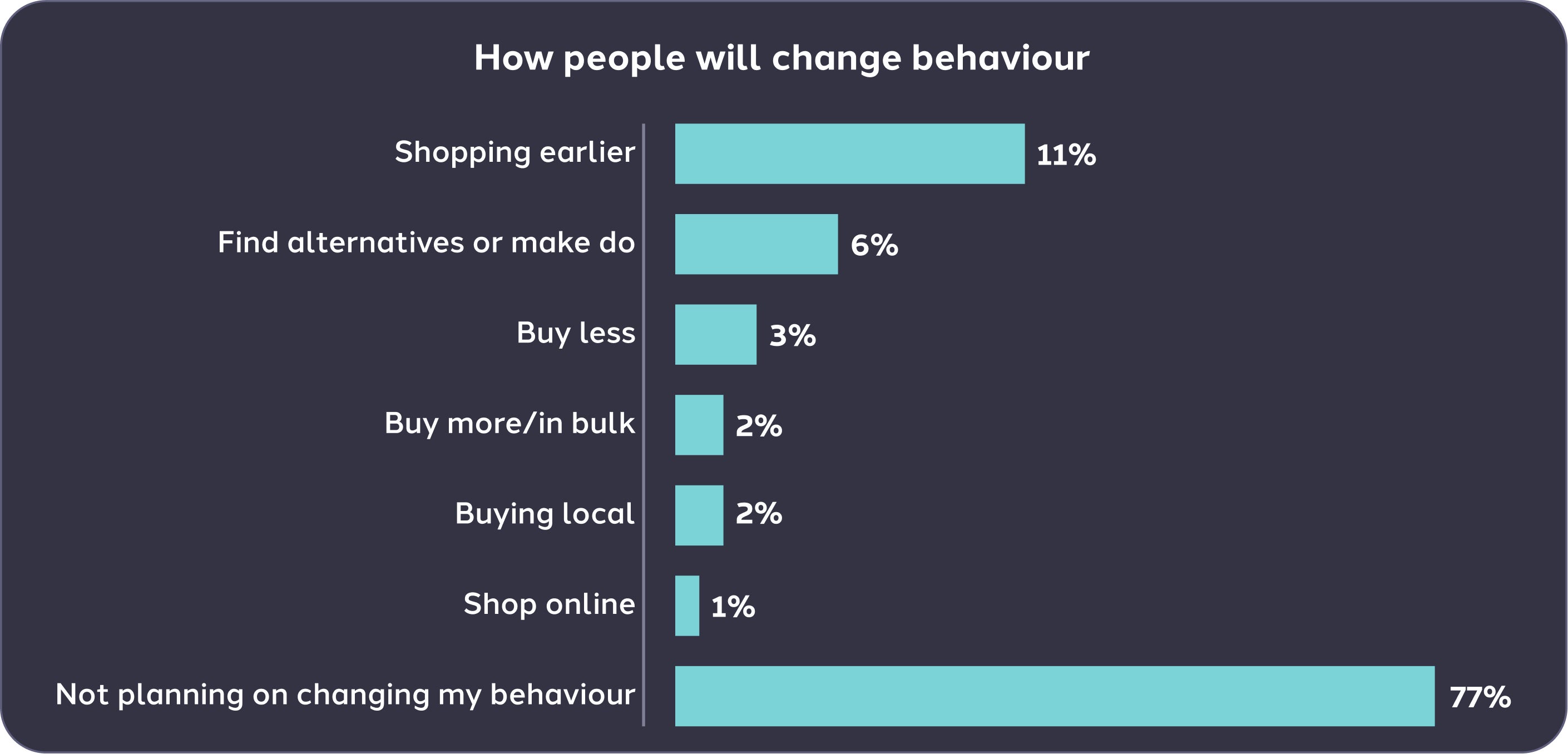 What does this mean?
Although there is awareness of the impact of global supply chain disruption on stock in Ireland, many people are not planning on changing their behaviour. In particular, younger adults appear less aware of supply chain and stock issues which means they could get caught out in the lead up to Christmas. However, a high proportion of under 35s have noticed delivery delays from online stores so are planning on ordering online earlier than usual.
Looking at how people are planning on shopping this year, under 35s are likely to do a higher proportion of their shopping online with those aged 55+ hoping to do the majority of their shopping in-store. Depending on COVID levels and restrictions, older adults are planning to return in-store and do less shopping online. When looking at online retailers, Amazon tops the list for online, ahead of online sites of Irish stores.
For more information on the denstu Pulse research, contact:
Claire O'Rourke (01 421 1744) | claire.orourke@dentsu.com
Dael Wood (01 271 2164) | dael.wood@dentsu.com