How TikTok is connecting marketers to video
Social distancing and living under minimum-security house arrest are testing. The eerie quiet feels quite 28 Days Later while the perpetual news loop feels like a bad version of Groundhog Day.
There's only so much Covid-related news I can consume. Traditional units of time measurement as I knew them are losing meaning, weekends blend into weekdays, afternoons blend into evenings. Without the routine and ritual of a morning commute, a designated office or a need for any wardrobe variety, work blends into life.
I find myself peering to the calendar with increased frequency struggling to remember what day it is, what week it is. I understand boredom is trivial in the greater scheme of things, but it takes its toll. Days are long and getting longer, there's no sport and we have severe limits on what we can do. En masse, people are desperately searching for different ways to fill a new-found abundance of time.
In times of limited freedom we struggle to express our creativity, so maybe that's why TikTok has taken off like a rocket. For anyone who doesn't know, TikTok – again to draw on movie culture – is kinda a big deal. This week on Inside Marketing I caught up with David Hoctor, who is on the brand partnerships team at TikTok.
Launched in 2016, TikTok has been a revelation over the last 18 months. Staggering growth and impressive user engagement have made it one of, if not the fastest-growing, social networks in the world.
TikTok's parent company, ByteDance, already had a significant foothold in China under the Douyin brand name, but after acquiring Musical.ly in 2017 and merging with the TikTok brand it announced itself on the US and European stage. Musical.ly, which itself only launched in 2014, was a video-content platform – think user-generated lip-synch videos and you get the picture.
Although not exclusively, TikTok is heavily music based. It has been a hugely successful platform for launching new artists such as Lil Nas X, Lizzo and Ambjaay while at the same time resurrecting classics such as one-hit-wonder Break My Stride by Matthew Wilder (just google it!).
While music is still very much at the core of TikTok's DNA, it's much bigger and broader than Musical.ly ever was. "In simple terms, TikTok is an entertainment-based video content platform, a destination for premium short-form mobile video content," Hoctor says.


Entertainment platform
And that's the key difference with TikTok: it's an entertainment platform rather than a lifestyle one. In terms of creative expression, social media has evolved quickly. The first social evolution was from message-based to image-based, when emojis replaced text and the social expression de rigueur shifted from statements to stylishly filtered photography.
The next and current evolution is to video-based and that's where TikTok thrives. It's about content-fuelled social connections. "The company's mission is all about inspiring creativity and bringing joy to people," Hoctor says. "It's about being yourself, unafraid of judgment and celebrating creativity, self-expression and authenticity."
Although this short-form video platform may sound familiar to those who remember Vine, which was arguably ahead of its time, Hoctor correctly points out that TikTok "takes creativity to the next level". "The functionality and simplicity in user experience are second to none," he says, citing the "best-in-class video editing tools built into the platform".
They say that timing is everything. Coronavirus lockdown left younger audiences in social solitude, desperate for something to help them connect in more entertaining ways and fill the void left by physical separation. With TikTok, you feel you are participating, contributing or simply enjoying something with other people, in the same moment at a time of social isolation. Interestingly, we're seeing greater numbers of families use TikTok as a form of entertainment with entire households taking part and posting videos of various "challenges" – a rather wholesome trend that bridges a generational divide often created through social media.
The rise of TikTok seemed inevitable given the current situation. "TikTok has certainly captured the imagination of people all around the world offering creative and inspiring ways for people to entertain themselves while we isolate," Hoctor says.
At a time of doom and gloom people love it because it's a positive environment. Datareportal's Digital 2020 report published in January stated that the platform had more than 800 million active users worldwide. No specific Irish figures have been released, but it is estimated that there are currently a million active app users here. Talking about the sudden spike in user base, Hoctor says: "It's fun, creative and not overly stylised; it's very authentic." Timing is everything: its authenticity seemed to catch the zeitgeist as younger millennials and Gen-Z embraced it at scale.
User-generated content
In many ways it's like other social platforms, it has user-generated content, the newsfeed scrolls down like Instagram where you can engage with, like and share videos. But unlike other social platforms where you follow specific users, brands, friends or celebrities, TikTok fills your feed with content powered by the algorithm.
As Hoctor puts it: "It levels the playing field rather than simply popularising those already popular. People are rewarded by the algorithm for making high-quality, high-engagement content." Users indicate their areas of interest on sign-up and upon usage the algorithm will quickly start to learn what type of content the user enjoys so it starts to deliver a highly personalised feed experience. You're not following people, you're following interests."
In terms of user engagement, it's simple yet incredibly immersive, it's very easy to lose an hour casually browsing content. As a result, user dwell time is high, making it very attractive to brands and advertisers. A BusinessofApps report in 2020 showed users spend an average of 52 minutes a day on the app and TikTok data from 2019 showed that 90 per cent of users engage daily.
Hoctor notes that this level of engagement is a key differentiator. "Upon opening you're fully immersed, it's not a second screen, it's a full-screen vertical video, sound-on environment". With growing users and high engagement, it's no surprise that premium brands such as Burberry, Gucci, Mercedes and Ralph Lauren all followed the lead of early-adopting brands Gymshark, Nike, Converse and PrettyLittleThing in working with the platform to create campaigns.
However, with such a young audience brands are cautious. While the fastest-growing demographic, according to Hoctor, is the 25-44 cohort, the platform was first adopted by teenagers. A GlobalWebIndex figure from 2019 reported that 41 per cent of its user base was aged 16-24. Early versions of the app raised concerns around safety, but Hoctor says this is something they take very seriously and they have "a whole set of parental controls that limit usage time and messaging functionality". In addition to age-gating, comments can be disabled, and users cannot directly message another user unless they follow each other.
Advertising opportunities
In terms of advertising opportunities, it's early days for Ireland but TikTok is open for business. There are several advertising formats available to Irish advertisers, including typical display-type formats such as top view, branded takeovers and in-feed video available now. But given the authenticity of the platform, arguably the more interesting formats are the native ones, where brands work with creators to develop specific content and challenges for the platform, such as Reckitt Benckiser's recent handwash challenge.
Innovation is key, according to Hoctor: "The functionality and video editing is unlike anything else in the market."
One such innovation is "branded effect" where users can interact with brands using filters and augmented reality technology.
A recent launch is TikTok Creator Marketplace, a platform where brands can work with content creators. Hoctor talks of the company's ambition to maintain a balance between commercial and user experience, saying: "Ad formats feel native to the platform rather than interrupting or annoying users."
In terms of the future, TikTok looks like it will continue to grow. We can expect to see a continued growth in advertising formats and targeting capabilities as well as significant investment in self-serve platforms for audience understanding, dashboarding and reporting.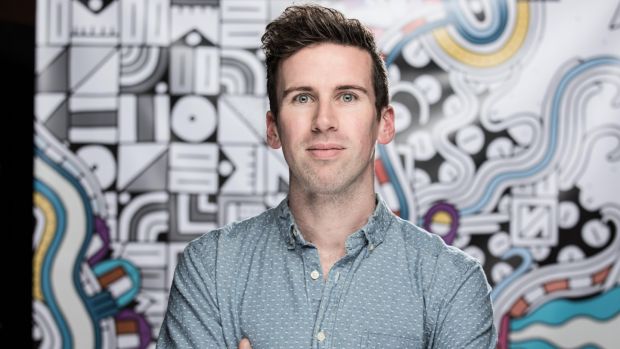 David Hoctor is part of the brand partnerships team at TikTok.