In a rocky media landscape, radio has to capitalise on its high trust factor
In April, two long-standing and trusted local Dublin newspapers announced they were closing with the loss of 17 full-time jobs. The Northside People and Southside People had, for 33 years, provided local news and information in the communities they served and was where many young journalists cut their teeth. The closure was due to a collapse in advertising revenues as a result of the Covid-19 restrictions. Two local and trusted media outlets are now gone from the communities they served.
About the same time these local newspapers were closing, a survey was published by IPSOS MRBI on radio listening habits in Ireland. The survey highlighted that radio remains one of the most trusted media outlets for all adults and has twice the trust level of social media.
This is nothing new. Survey after survey show the high levels of trust Irish people have with radio. At this time of uncertainty, radio is experiencing a huge increase in listenership with more people tuning in to their favourite station for longer. A beacon of trusted companionship, radio communicates important public service broadcasting to communities across the country.
Important information is delivered with trust and relevance in a two-way engagement. Giving a platform to community groups, to sports clubs and to cultural events, radio teases out issues of public importance in the community and allows the listener to be part of the conversation.
Simplicity
The success of radio is down to content, content and content: telling stories that capture the audience. There is a simplicity in its connection with the community – coming on air to talk about a subject, a request played for a birthday, the local community group discussing an issue of importance, or promoting local talent and local business. Entertaining us, making us laugh, keeping us company and connected. It's about information, conversation and connection.
The State broadcaster and the independent radio sector, made up of 34 stations nationwide, are all operating at the front line of public service broadcasting and we should be thankful for the trusted service they provide. Trust in radio cannot be taken for granted. RTÉ has done an excellent job in this emergency; however, 70 per cent of time spent listening to radio in Ireland is to independent commercial radio stations.
These local and national stations provide a crucial public service offering to communities across the land. In many parts of the country an independent radio station is by far the most listened to and dwarfs the audience of RTÉ locally.
All independent commercial radio stations are regulated under the Broadcasting Authority of Ireland (BAI) and obliged, under licence, to provide a public service remit to include 20 per cent of daily broadcasting to news and current affairs, with many providing in excess of 40 per cent.
They are obliged to broadcast programmes in the Irish language, promote new talent in music, drama and entertainment, provide platforms for minority interests and diversity, give free air time for matters of public interest and local communities, and make these airwaves available to the State in times of national emergency.
Local newsrooms inform and contribute to communities and are trusted sources in the digital age of fake news and disinformation. Programming is at the heart of democratic engagement. Independent radio receives no funding from the licence fee for the production of news and current affairs. The sector relies solely on advertising revenue to fund public service broadcasting 365 days of the year. Even before the Covid-19 pandemic arrived, the radio advertising model was broken.
Google and Facebook last year collected an estimated 40 per cent of total advertising spend in Ireland and these digital giants are believed to control more than 80 per cent of the online ad market. The Irish advertising market, which for so long was the source of income for independent radio, has been lost to these two unregulated global giants which continue to vacuum up advertising spend. At the same time, they are failing to deal with the destructive nature of fake news. The advertising community has a responsibility to our trusted indigenous radio sector.
Editorial counterbalance
RTÉ and the independent sector are commercial broadcasters. They both chase commercial revenue and sponsorship to fund their operations. RTÉ also gets about €180 million a year from the licence fee for public service broadcasting. RTÉ fulfils this remit and is funded to do so by the State. If the independent radio sector is obliged, under its licence, to provide public service broadcasting, it also should be paid for this service. The unique service provided by the independent sector offers an editorial counterbalance to RTÉ.
The Independent Broadcasters of Ireland (IBI) has been lobbying Government for a new public service funding model to assist independent radio. Minister after minister has acknowledged the crucial role of the independent sector and committed to a review of the funding model but with little progress.
There could be a view that the Department of Communications regarded public service broadcasting as the preserve of RTÉ alone and, as a result, the licence fee was not a fund for public service broadcasting but a fund exclusively for RTÉ. It was as if there was a protectionist policy in place for RTÉ, and the independent radio sector had to play second fiddle. This outdated thinking needed to change to protect local journalism and the independent sector.
Over the past year there have been tentative signs from Government on the need for change. In March, the Minister for Communications, Richard Bruton, announced that the annual Broadcasting Levy, paid by stations in the independent sector, would be waived for the first six months of the year. With the arrival of the coronavirus pandemic, the Government's attitude towards the crucial role of independent radio changed overnight.
The BAI Sound & Vision scheme, a €2.5 million fund from the licence fee set up to help finance documentaries and drama, has been reassigned to assist independent radio stations produce public service broadcasting during Covid-19. Credit must be given to the BAI and the Minister for reassigning this fund so promptly, but more needs to be done.
The Government should consider a 50 per cent reduction of the Broadcasting Levy to remain in place and the levy phased out over two years, in addition to a continuation of the reassigned Sound & Vision scheme to assist the independent sector to produce trusted public service programming.
The independent sector should be deregulated to allow music-driven stations to focus on promoting music and entertainment, and reduce the high per cent of news and current affairs content.
Trust cannot be taken for granted and it needs to be properly funded. We all need to decide what kind of media we want in our society. Are we just consumers or do we believe in a trusted indigenous media that is accountable? Do we really want a Fox News v CNN?
And who is going to take Google and Facebook to task over lifting content for nothing and reusing it to make profits?
The advertising industry has a responsibility to recognise and ensure the radio sector continues to be a trusted indigenous media that benefits all of society.
In uncertain times there is a need to reimagine everything. We need to make uncertainty the opportunity for radio to not only survive but to thrive. We all need to step up to the plate. We are all in this together after all.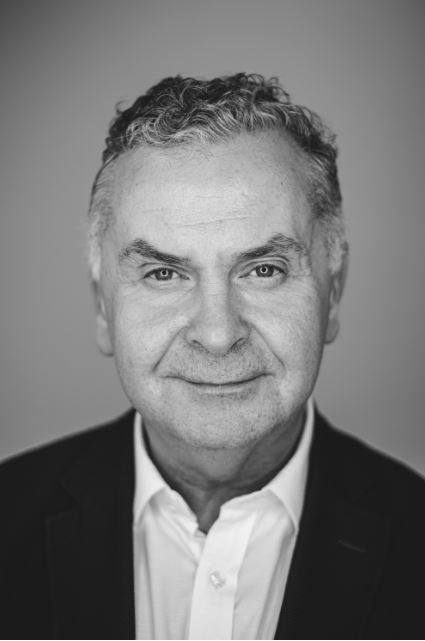 Garrett Harte is managing director of Harte Media, a strategic communications consultancy. He is former editor in chief of Newstalk.