Graduate Diary
| Laura Coughlan
I'm a new member of the dentsu team having joined the Graduate Programme only a few months ago! I'm a marketing enthusiast and have recently finished an MSc in Digital Marketing from UCD Smurfit Business School and a BSc in Marketing from TU Dublin. I spent some of my summer breaks completing a Professional Diploma in Digital Marketing as well as a Business Internship in a luxury hotel/casino in Macau, China.
In my spare time, I love to travel, go to the cinema, and cook!
How did you find out about the graduate opportunity?
I was contacted directly about the opportunity through LinkedIn by a member of the People team. A quick call was set up to talk through the role and the interview process.
What did you do to prepare for the interview?
I began my interview preparation by researching the company (e.g. structure, outlook, culture etc.) as well as the work done by the dentsu brands in Ireland and abroad. I also spent time developing an understanding of the Media industry and the competitive landscape.
Before each interview, I prepared and practised a range of questions and topics, focussing on my background, competency-based questions, and current Media/Marketing industry trends.
How did you feel during your first week?
It was nerve-racking logging in on day one but once I met the various teams and the other graduates, I felt welcome, supported, and never overwhelmed. With a planned schedule, frequent check-ins, and help from a mentor, I was given the best chance to get to grips with everything from week one.
How are you feeling a month in?
Having been in the role for a month I'm feeling confident and have developed an understanding of the daily business operations and of the media industry in general. I've learned a huge amount and feel lucky to have been exposed to so many areas of the business and to have been introduced to most teams already!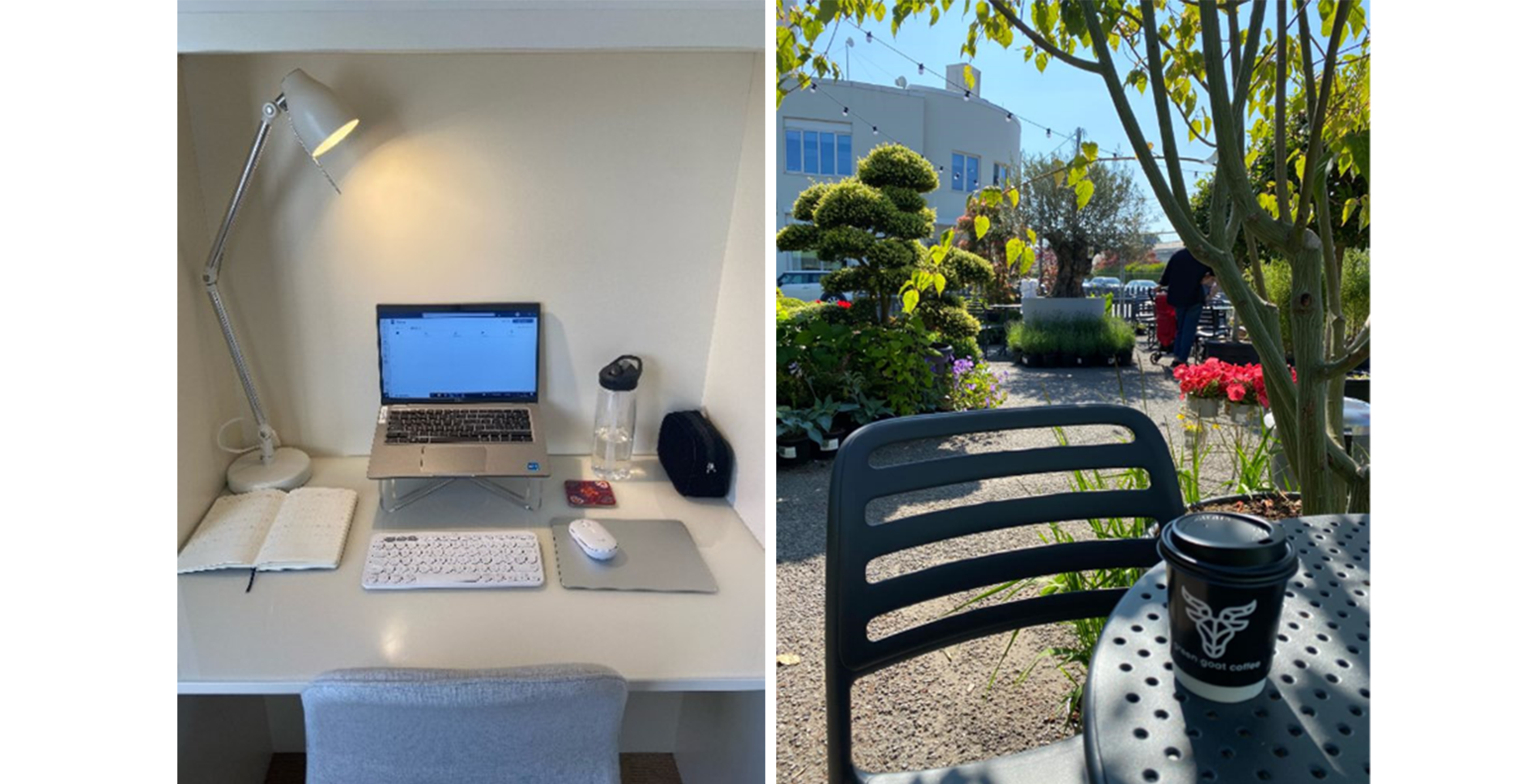 What was it like to join a company remotely?
Joining a company remotely was challenging in some ways, however, there wasn't any sense of isolation or stress, and the overall experience was great. There were plenty of team introductions and some virtual social events that enabled the grads and I to get to know each other and others across the business. The People and IT teams were always available for a quick call to answer any questions I had and to ensure everything ran smoothly each day!
Can you describe your day-to-day role and responsibilities?
Day-to-day on the Grad Programme I'm busy with a planned schedule, curated training, and project work. Usually, my day is spent attending live training and practical tutorials, supplier meetings, and industry updates and trend meetings. Throughout the day I use any time I don't spend on calls or training completing courses and project work either individually or as part of a team. I work towards achieving my predetermined goals and learning as much as possible from every aspect of my day as everything covered is highly relevant and beneficial to me for the future.