dentsu Ad Spend January 2021
Global advertising spend is forecast to recover to 5.8% growth in 2021 to reach US$579 billion, based on proprietary dentsu data from across 59 markets. This follows a decline in ad spend of -8.8% in 2020.
Prior to this, the global ad market had been growing for 10 consecutive years since the financial crisis of 2009 at an average of 4.5% each year. Based on the top 13 ad markets, a significant increase is expected in Q2 2021 versus 2020 on a like-for-like basis.
While Q1 2021 will grow by 2% year-on-year, this will increase to 13% in Q2 compared to the same period in 2020, when lockdowns went into effect in many countries.
Download the Ad Spend report from January 2021 to find out more.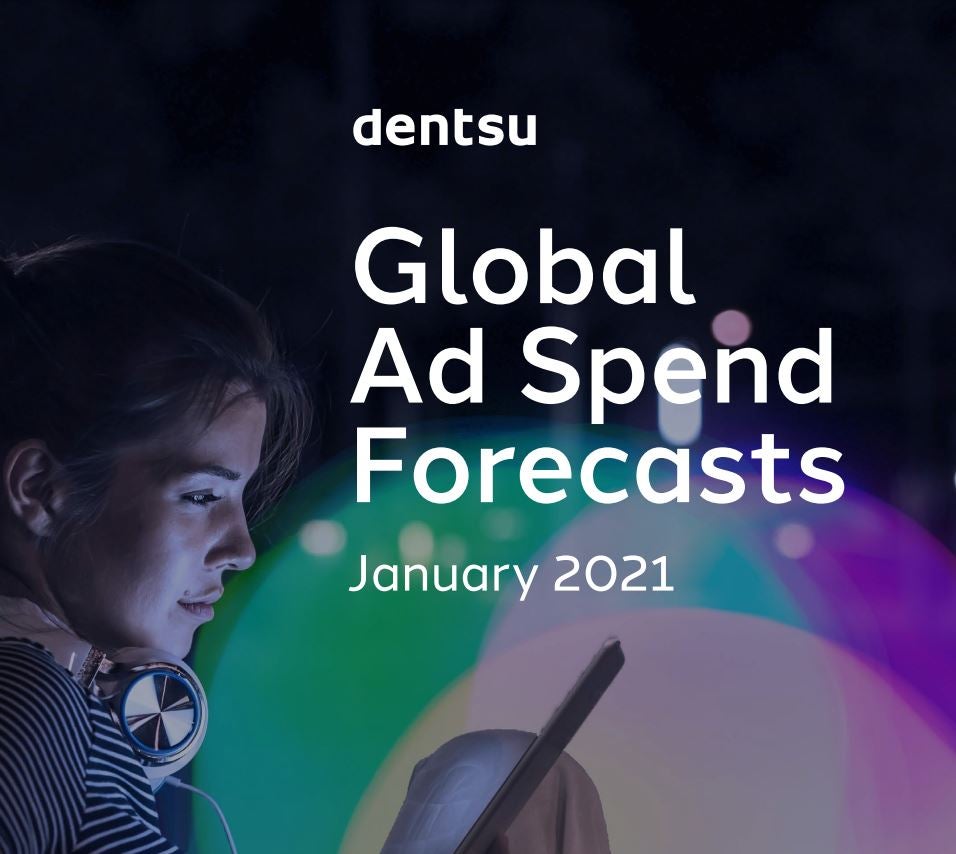 Thank you!
Your details were submitted successfully.
There was a problem!
It seems there was an error submitting your details. Please try again later.