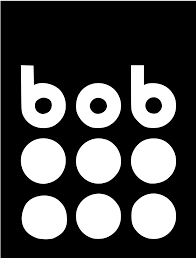 The challenge was mainly, how to stand out during the high season of Christmas ads and how to connect with the target group.
From a conceptual point of view, eye-catching and extraordinary assets are key to stand out! Therefore – from a media perspective – we also focused on an eye-catching and unconventional approach. Besides classical media channels, we also integrated some special Print, OOH and Digital executions based on the end consumers most important touchpoints and interests to make sure we create engagement and a deeper connection with our consumers!
So, our strategy was based on how to provide bob a stage to deliver their X-Mas offer in an unconventional way, by not only creating engaging executions that catch the target groups attention, but by also providing an additional value to deepen the connection with the target audience.
Besides classical media implementations like TV and Radio, classical Print, OOH as well as Digital, we pimped these channels based on consumer insights:
Special newspaper ads
We figured out that the target group is highly likely to use newspapers as wrapping paper for presents. Therefor we created the first reusable newspaper-cover together with the well-known Austrian newspaper "Der Standard" that communicated the promotion offer on the one side, but could also be used as Christmas wrapping paper.
Digital special ads We extended this also digitally by setting up a homepage full mutation in the same look and feel on derstandard.at
Surprising OOH executions
We analyzed our target groups favorite interests and touchpoints . That's why we pimped our classical OOH executions, with mobile projections for example around Christmas markets.
Additionally we also wanted to make sure that we get their attention at any time of the day. Therefore we also added some interactive Citylights with sound. Whenever consumers were close to one of these Citylights, it was telling them some "hohoho Christmas vibes" as well as the promotion offer.
And last but not least, we arranged a street promotion on one of Viennas most important shopping streets where we sampled additional Christmas wrapping paper, free-cards and Christmas gift cards combined with promotion bike billboards.
Impressive marketing KPI improvements compared to their actually quite high average:
+29% Buying intention
+32% Brand recall
+35% Ad recognition