effie Awards Ireland 2021
Published on:
We're delighted to announce we've picked up two awards at this year's effie Awards Ireland for our work with Vodafone and energia.
"We're incredibly proud of the work with Energia" said Maxine Hands, General Manager, dentsu X Ireland. "The integration between the client, creative agency and our media team was central to delivering this outstanding campaign. At its foundation was a fundamental shift from price promotion to building brand trust (which is no mean feat) and this was brought to life across all comms; Energia's business behaviours, creative messaging and the media connections all worked together to drive the Energia business forward and help them beat all targets."
Congratulations to all our teams involved across dentsu X, Carat, and iProspect, and their amazing work in making this happen!!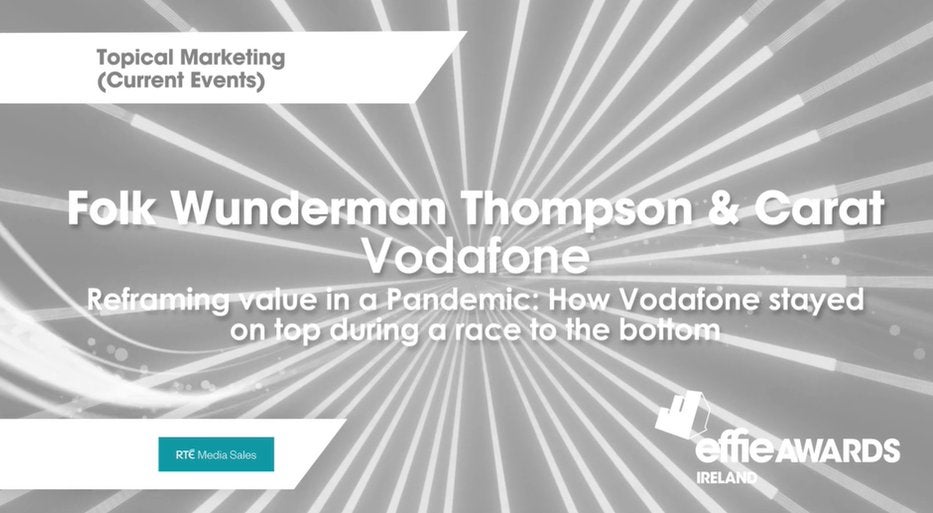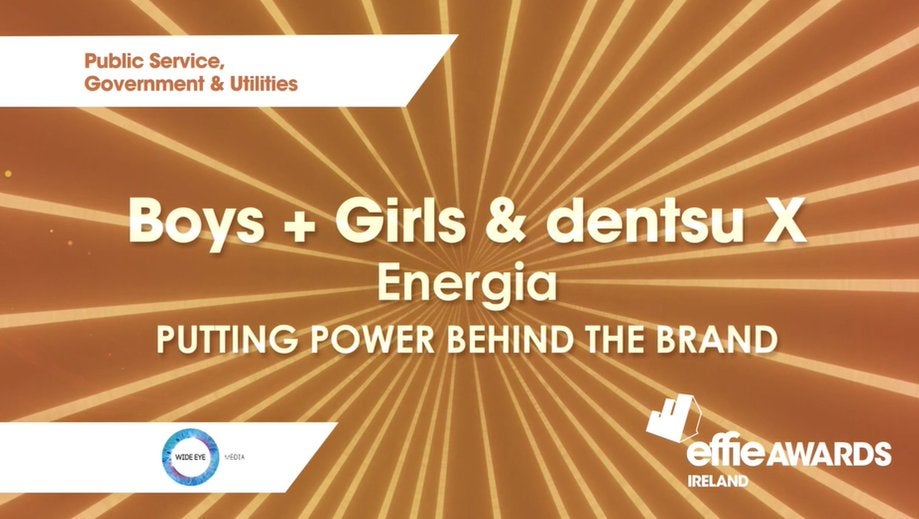 The Effie Awards Ireland 2021 winners were celebrated during a virtual broadcast from The Mansion House on Thursday 23rd September. Hosted by IAPI, over 600 agency folk and their marketing clients tuned into the online ceremony that was presented by Jennifer Zamparelli. The online awards ceremony celebrated the most effective Irish marketing and advertising campaigns chosen from nearly 100 entries to these inaugural awards.