Mortein And DENTSU CREATIVE India Conceptualize 'Suraksha Ka Teeka' To Participate In The Fight Against Malaria
Published on:
Turning an old tradition of 'teeka' to fight the contemporary evil, malaria
Reckitt's household insecticide brand, Mortein and DENTSU CREATIVE India came together to unveil their new initiative 'Suraksha Ka Teeka' to participate in the fight against malaria in Bareilly. The awareness program is launched with the aim to leverage the everyday habit of applying 'teeka' and to educate on protection from vector-borne diseases.
The everyday tradition followed in most Indian households, across the nation, of applying 'kaala teeka' on their children's forehead to protect them from 'buri nazar' (evil eye) is now revamped as 'Suraksha Ka Teeka' and has been distributed as part of an awareness campaign against malaria. The teeka has been reformulated at Mortein Advanced Research Lab and infused with natural ingredients, such that it would act as a natural mosquito repellent. Innovated in 2022, the teeka was distributed to mothers via an awareness campaign in Bareilly district which contributed to approx. 50% of all malaria cases are in the biggest state of India, Uttar Pradesh.
Saurabh Jain, Regional Marketing Director, Hygiene, Reckitt- South Asia said, "At Reckitt, we believe in leaving no one behind and Mortein has been consistently working to make a difference and provide protection against mosquito-borne diseases. We recently partnered with Malaria No More to launch 'Mission Zero Malaria' program in Bareilly, Uttar Pradesh with the aim to work towards India's goal of eliminating Malaria by 2030. With our latest association with Dentsu on, 'Suraksha Ka Teeka', we are leveraging an age-old tradition by reformulating the teeka to fight vectors of Malaria and Dengue. Ideas like this, backed by science, will help us eradicate unscientific beliefs which are in practice, ensuring better overall protection."
Aalap Desai, Chief Creative Officer, Creative Experience, West, DENTSU CREATIVE India commented, "It is rare to have an idea like this. An idea that turned into a concept. An idea that used tradition in a way that's never been used before. An idea made possible because of a visionary client. An idea that is so simple and yet, is doing the most difficult thing ever - educating about the menace of mosquitoes. We are both proud and honoured to be part of the journey."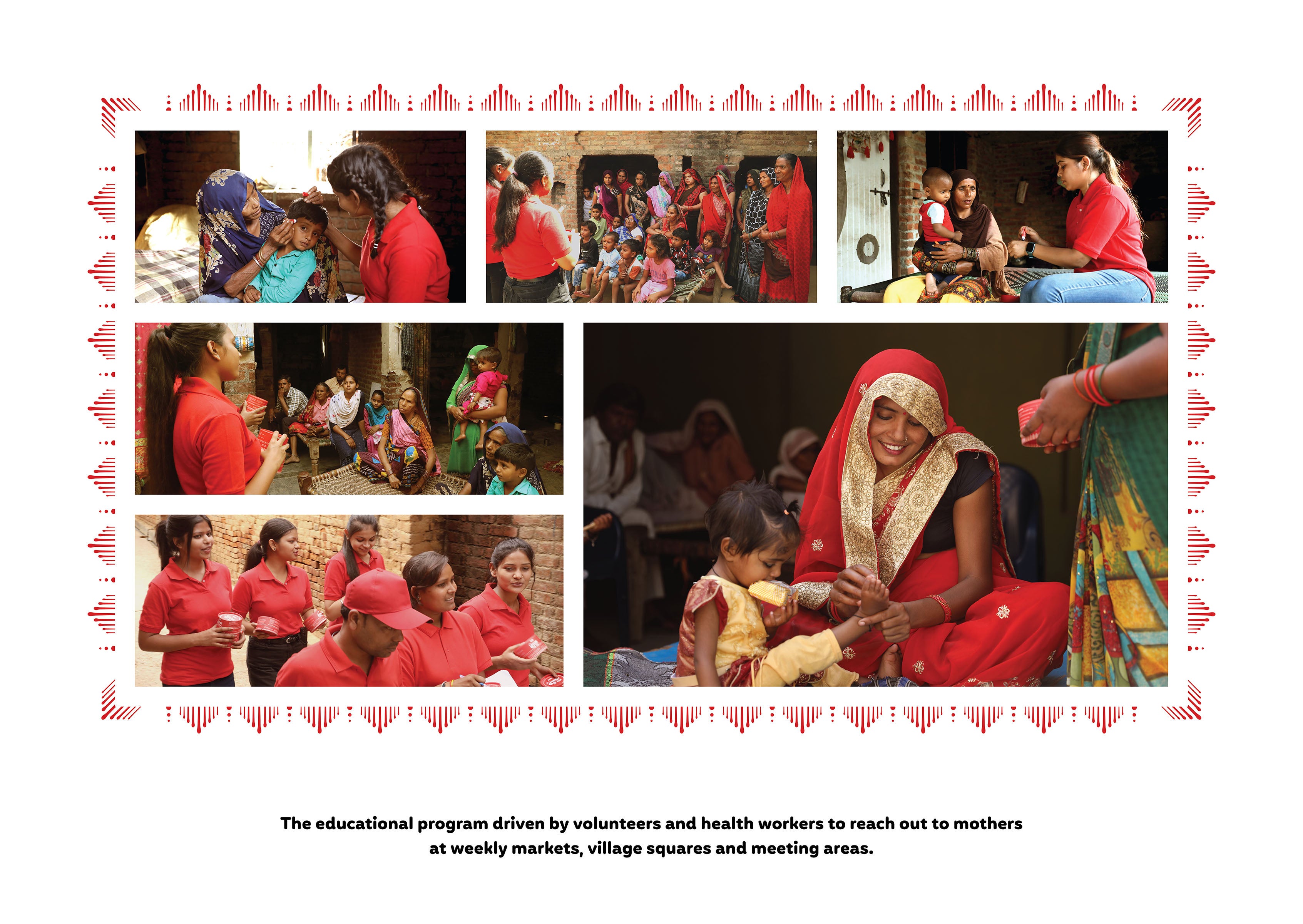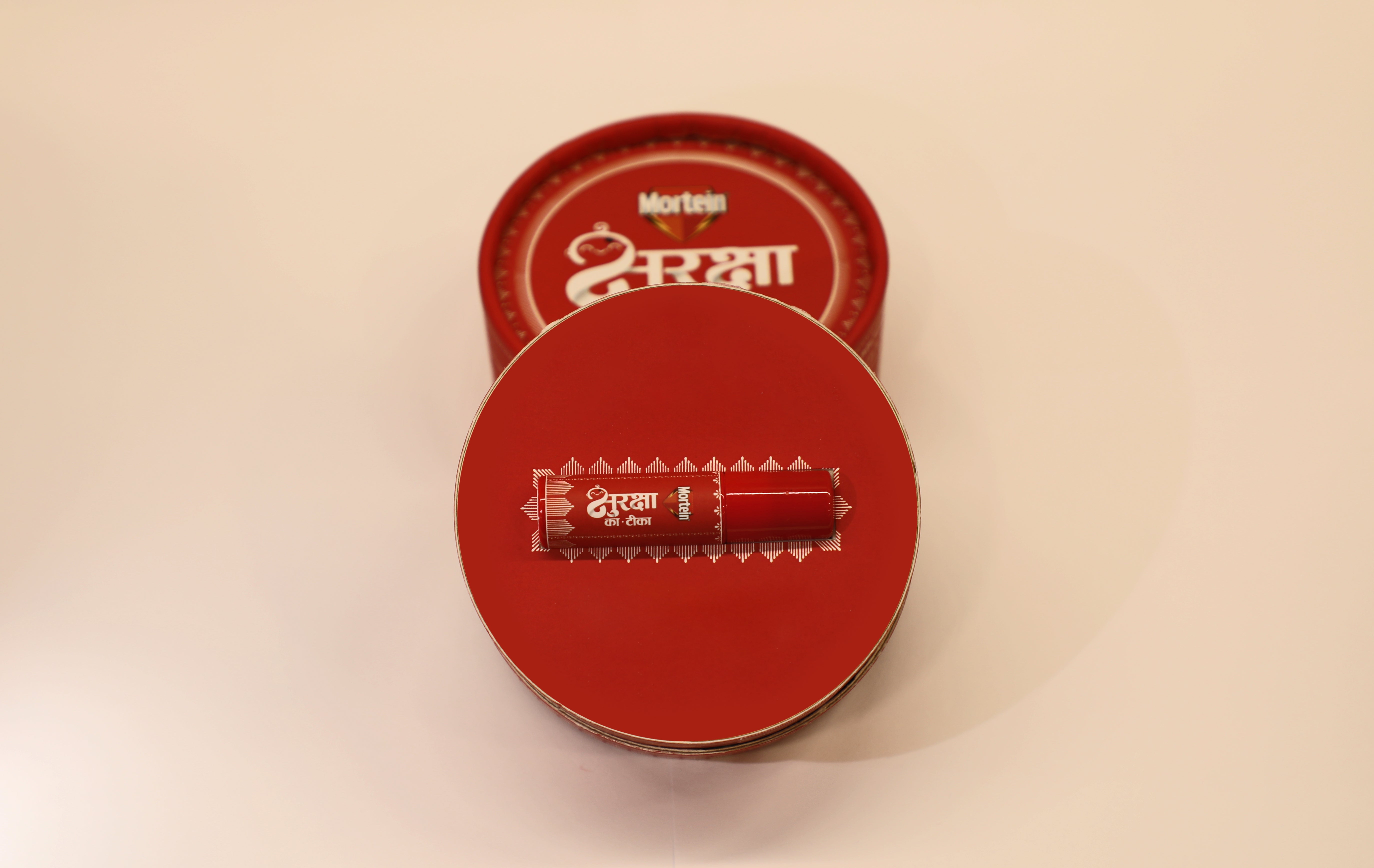 Credit List:
Reckitt Team:
Saurabh Jain- Regional Marketing Director, Hygiene, Reckitt - South Asia 
Avijit Das- Director - Reckitt R&D - Global Pest Control Innovation  
Rashi Saraswat- Marketing Manager, Homecare & Pest, Reckitt
Romit Assudani- Brand Manager - Pest, Reckitt 
DENTSU CREATIVE Team:
Fred Levron- Ex-Global Chief Creative Officer
John Bleeden- Global Chief Executive Officer
Jayme Blasko- Global Awards Director
Paola Motka- Global Awards Director
Collette Douaihy- EVP, Global Creative Lead
Eduardo Tavares- Executive Creative Director
Amit Wadhwa- Chief Executive Officer
Ajay Gahlaut – Ex-Group Chief Creative Officer
Aalap Desai-Chief Creative Officer, Digital Experience & West
Heeru Dingra- Chief Business Officer
Sahil Shah- President, Digital Experience
Anadi Sah- Group Executive Creative Director
Vibhor Yadav- Executive Creative Director
Ananya Rao- Creative Strategist
Taj Ali Naqvi- Managing Partner – Films
Nitish Sarkar- Digital Production Head
Madhura Ranade- Executive Vice President
Ameya Mone- Creative Director, Copy
Hari Singh Rawat- Associate Creative Director, Art
Mitesh Mahadik- Group Head, Copy
Sanjay Kashyap- Group Head, Art
Srishti Jain- Creative Supervisor, Art
Jatin Wadhwa- Copywriter
Kundan Singh- Art Director
Navya Singh- Copy Intern
Chitiz Shandilya- Senior Executive Producer
Gautam Dhiman- Production Head
Rahul Aggarwal- Senior Video Editor
Reuben Hnamte- Motion Graphic Artist
Pawan Kumar Routh- Associate Group Head, Video Production
Nishant Mishra- Senior Director, Account Management
Juhi Chaudhary- Director, Account Management
Imtiyaz Vilatra- Managing Director, Posterscope 
Ajay Sundaram - National Business Head – Rural, Posterscope 
Anshuman Nandy- Business Director – Rural, Posterscope 
Divya Asthana - Senior Manager – Operations - Rural, Posterscope 
Gopal Mishra- Associate Manager – Operations – Rural, Posterscope 
Films Rajendra Team:
Neeraj Suji- Producer
Parvinder Kaur- Producer
Ashish Gupta- Director