Skab øget efterspørgsel med Dentsu Demand Booster-audience
Published on: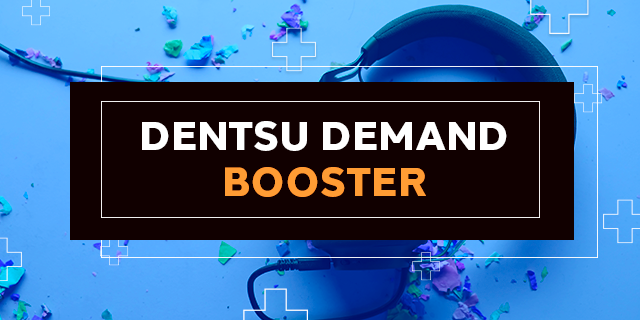 Lige nu står mange virksomheder i en krise. En krise, som skyldes et fald i omsætning som resultat af manglende efterspørgsel fra forbrugerne.
Marketing kan stimulere efterspørgslen
Den vigtigste opgave for marketingfunktioner i disse tider er at evne at stimulere efterspørgslen og få forbrugerne til igen at bruge penge. Lige nu sker der en yderligere genåbning af samfundet. Dette på trods, oplevede vi ikke en markant stigning i forbrugslysten i første fase af genåbningen.
Forbrugerne vil bruge penge
Vi ved, at efterspørgslen er faldet, og at mange danskere holder på pengene. Men mange er ikke alle. Der findes også forbrugere, som gør det modsatte af at spare. Som har større tillid til, at alt bliver godt igen. Som køber flere produkter. Og det er dem, vi skal ramme.
Det er nu, I skal booste efterspørgslen. Og vi ved hvordan.
Med udgangspunkt i vores corona-dataindsamling har vi identificeret de danskere, som med størst sandsynlighed vil bruge penge i den kommende tid. De mest købestærke danskere har vi samlet i et digitalt audience, som du kan få adgang til.
Dentsu Demand Booster skaber gode resultater
Vi har anvendt Dentsu Demand Booster-audience på en lang række af vores kunder med stor succes. Herunder kan du se resultaterne for to forskellige kunder, der har anvendt audiencet på digitale kampagner.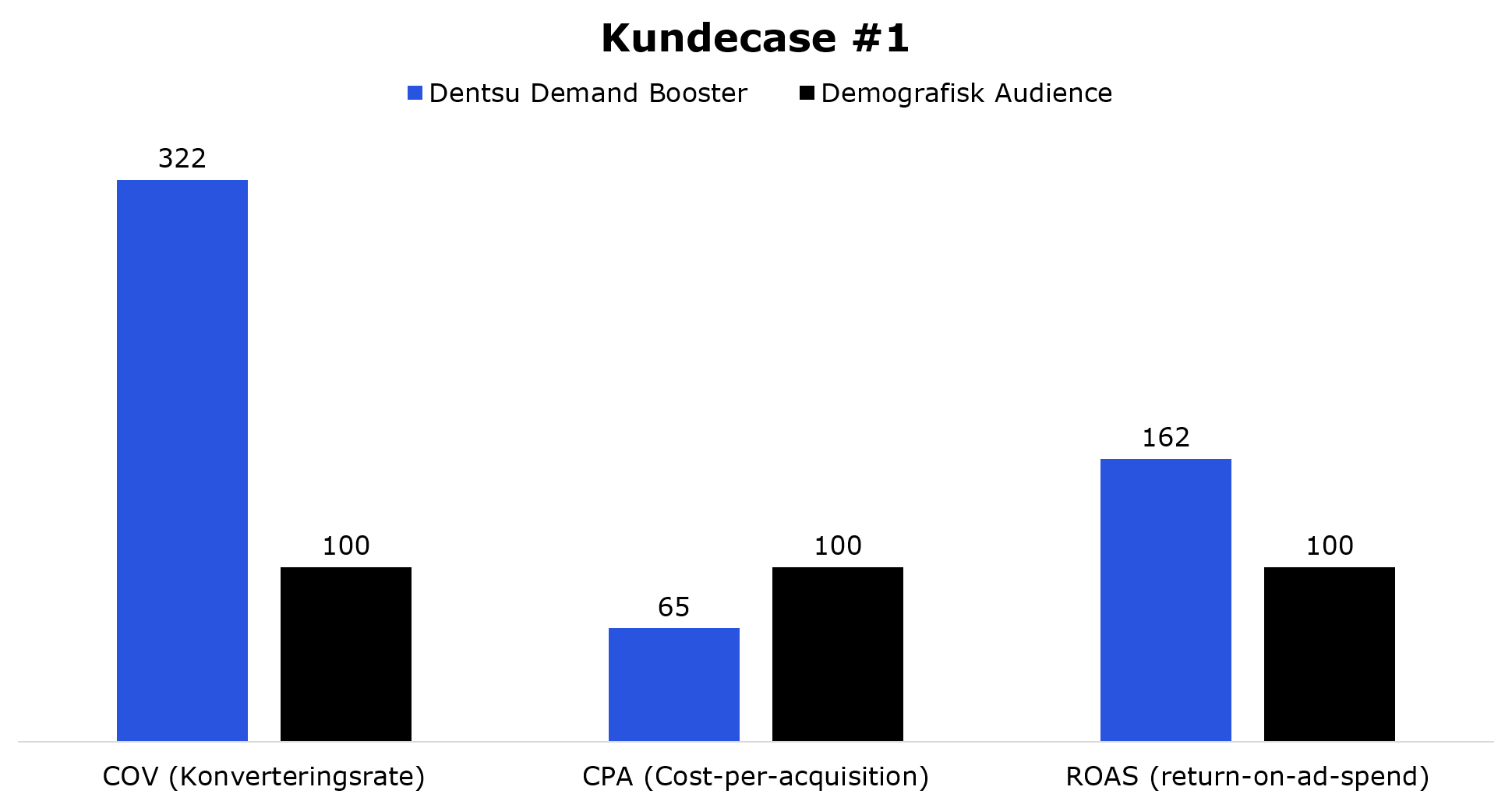 Vil du vide mere om Dentsu Demand Booster?
Så tag fat i din Dentsu-kontakt.
Er du ikke kunde i Dentsu, kan du kontakte René Tingskov, Head of Digital, på rene.tingskov@dentsuaegis.com eller Rasmus Viberg-Holde, Head of Data Activation, på rasmus.viberg-holde@dentsuaegis.com.