Project background
UPM has been focusing for years on digitalizing their marketing and customer platforms, in a sustainable and privacy-respectful way. Their ambition and strategy with use of customer data is consistent, working to grow a mature and sustainable practice.
2022 was a tumultuous year for web analytics, with major events and uncertainty about data privacy and security rulings, and the decision of Google to decommission Universal Analytics (UA) in 2023. Early on, in 2022, UPM made the decision to bring their web analytics stack ready for the changes. The approach selected was a hybrid solution including full and granular implementation of GA4 (replacing Google Universal Analytics), and also a basic implementation using Piwik PRO, including a cookieless tracking solution.
The dentsu team had the chance to accompany the UPM team along this journey. We designed and delivered the large project, involving a full implementation of 56 web domains of different sizes, with different purpose, audiences, and features: B2B, B2C, thought leadership and ecommerce.
Project deliverables
KPI and business requirements workshop with all key business units and property owners
Solution design for the full event tracking plan
Implementation and testing of GA4 and Piwik PRO
Deployment, training, and initial reporting
Key learnings
A project of this size requires flawless project management. At dentsu we typically reserve 20% of a project resource for project management tasks. They are essential to ensure efficient use of everyone's time, quality of work and timely delivery.
The client's line of command must be 100% clear and followed by all stakeholders. Also key for success: client resources need to be reserved and committed.
GA4 is a new platform with its own powers and limitations. These are very important to highlight early on, during the design phase (eg. initial requirements and design workshop). Questions such as: how will the tool be used? What are the reporting needs? How to get the most out of the new data collection flexibility? What key conversions, settings or features will need more detailed tracking or design? (Especially the cases involving iFrames tracking or enhanced ecommerce events need to be pointed out immediately as their resolution might take longer than expected)
Also, while designing the solution in the new GA4 environment, a lot of decisions are made to change or drop the tracking logics that previously were used in UA. Documenting design decisions and implementation will save a lot of time later, when users and developers are trying to understand (or worse argue) about the solution.
All in all, this was a very interesting and gratifying project. We got to partner up closer with our client and their key stakeholders and partners. By learning a lot more about their business, audiences, and digital customer touchpoints, we were able to help them to grow their data-driven maturity, collect and activate trustworthy data and help businesses to better understand their customers and visitors' behaviors and actions.
"Dentsu has proved to be a reliable partner in designing and executing GA4 setups for large scale domains in an organized and comprehensive manner. The Dentsu team was able to see exactly what our organization needed and provide important insights and recommendations. Through this GA4 project, they were able to provide significant assistance to our organization in developing a data culture and empowering us to dive into data-driven marketing."
– Aris Choi, Senior Specialist of Digital Marketing Analytics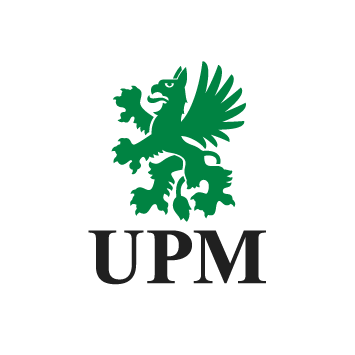 UPM operates across six business areas: UPM Fibres, UPM Energy, UPM Raflatac, UPM Specialty Papers, UPM Communication Papers and UPM Plywood. UPM employs 17,200 people worldwide, and is listed on Nasdaq Helsinki Ltd. UPM Biofore – Beyond fossils. www.upm.com