2023 Media Trends: Change and Opportunity
Zelfs in een vertragende economie evolueert het consumentengedrag in de media snel. Overal waar we kijken, zien we zowel diversificatie als convergentie - contentplatforms die commercie toevoegen, commerceplatforms die advertenties en content toevoegen. Ze proberen allemaal nieuwe manieren te vinden om hun gebruikers aan zich te binden en geld te verdienen.

We zien een strijd tussen de ommuurde ecosystemen van de techgiganten en de krachten van interoperabiliteit, waarbij marketeers platforms zo toegankelijk mogelijk willen maken via technologieën als programmatic advertentieplaatsing.

Economische onzekerheid brengt altijd creativiteit in het bedrijfsleven en de media naar boven. Eerdere periodes hebben radio, tv en sociale media gelanceerd of gestimuleerd. Het komende jaar zullen we waarschijnlijk de opkomst of versnelling van communicatiekanalen zien.

De behoefte aan kostenbesparing en efficiëntie is ook een drijvende kracht achter verandering, waaronder de opkomst van door advertenties gefinancierde streaming - commercesites die verder geld willen verdienen met de verkoop van advertenties - en een grotere behoefte om de aandacht van consumenten voor reclame te meten.
Het 2023 Media Trends rapport kijkt naar grote thema's - Content, Commerce en Community - en onderstreept hoe het landschap verandert, met advies over hoe je je op de toekomst kan voorbereiden.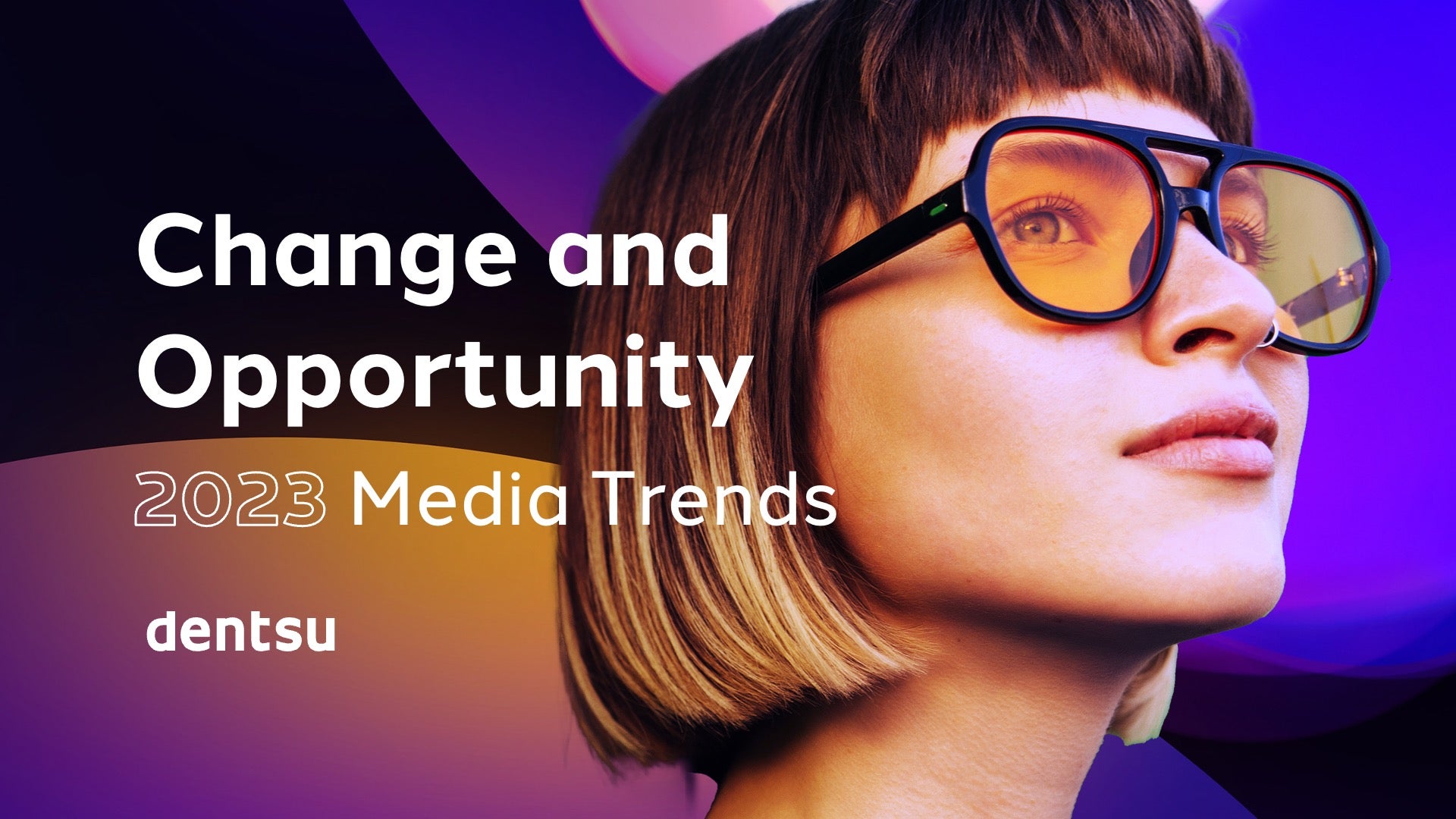 Thank you!
Your details were submitted successfully.
There was a problem!
It seems there was an error submitting your details. Please try again later.
Thank you!
Thank you for downloading our report. You can access the PDF at this link.