The Law of Tellis & Tellis (on advertising in a recession)
Verschenen op: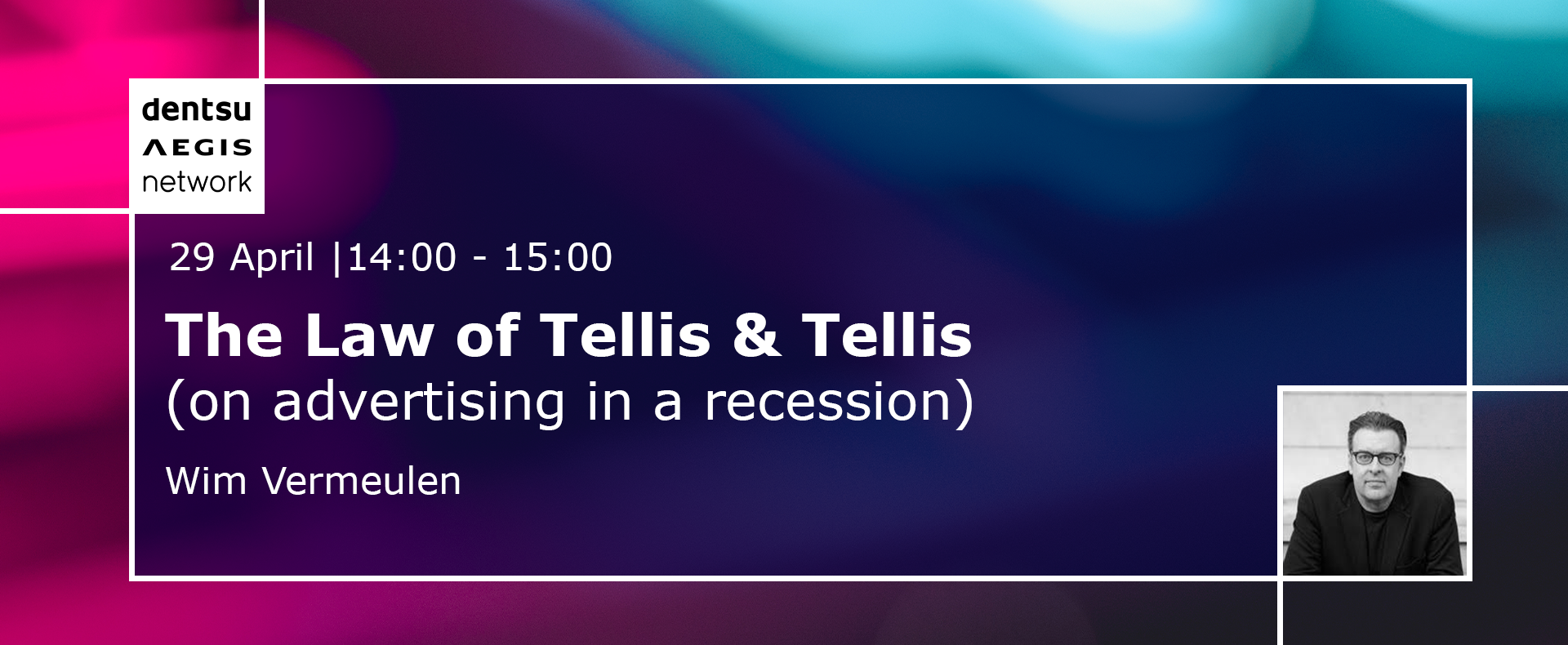 Onze volgende webinar wordt gegeven door Belgische reclamestrateeg en dentsu collega Wim Vermeulen. Hij licht toe aan de hand van wetenschappelijk onderzoek waarom juist in tijden van recessie het van belang is dat merken niet 'dark of short' gaan.
Lees en bekijk zijn interview met Peter Field.
Wim Vermeulen is auteur van het boek 'Marketing for the Mad (Wo)Men of Tomorrow'