Dentsu has been named ADFEST's Network of the Year for the sixth time, based on work from 11 offices across the Asia-Pacific region including Dentsu Inc Tokyo, Dentsu Live Inc Tokyo, Dentsu Inc Osaka, Dentsu Kyushu, BWM Isobar Sydney, Merkle Sydney, dentsuMB China, dentsuMB Taiwan, Dentsu One Bangkok, Dentsu Jayme Syfu and PR Consulting Dentsu Inc Tokyo.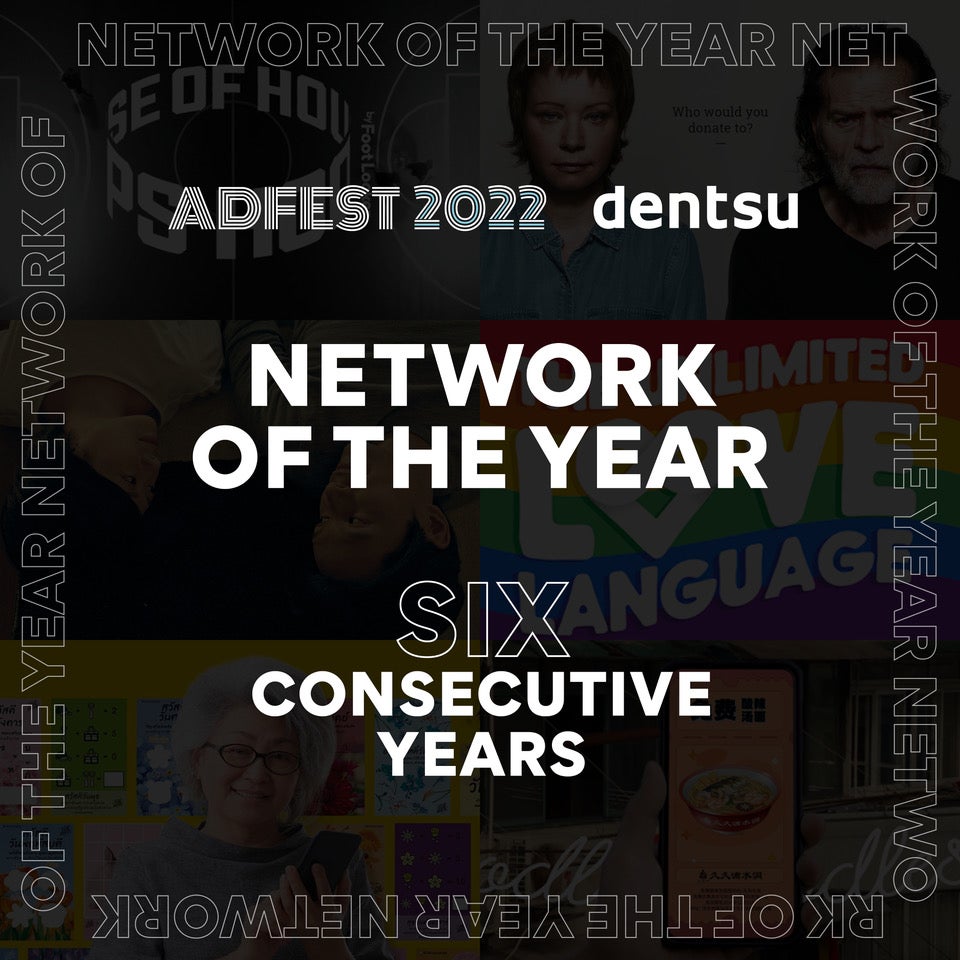 The network collected a total of 40 awards including two Grandes. Dentsu Inc Tokyo won these for 'Camouflage Against the Machines' for Unlabled | NexusVII in Digital Craft, and 'Find Your Own Way' for Pocari Sweat in Film Craft.
BWM Isobar, dentsuMB Taiwan, Dentsu One Bangkok, BWM Isobar/Merkle, dentsuMB China and Dentsu Jayme Syfu flew the flag for Asia-Pacific with recognitions from Gold Lotus to Finalist.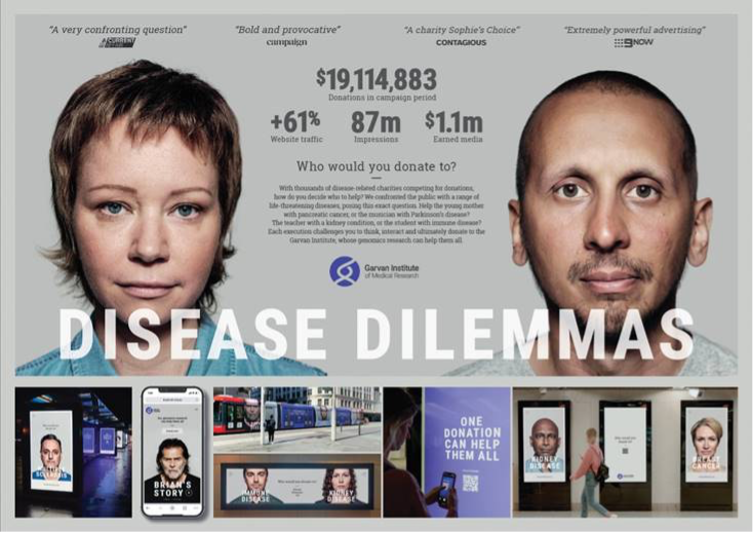 BWM Isobar's 'Disease Dilemmas' for the Garvan Institute of Medical Research won two Gold Lotuses in the Direct and Effective categories, as well as Silver in Digital and Bronze in Design, Direct and Media.
dentsuMB Taiwan's 'In Love We Trust' for Sinyi Realty took home Gold in Branded Entertainment, Silver in Film Craft and Bronze in Film.
Dentsu One Bangkok won Silver in Mobile, Bronze in Digital and was a Finalist in Direct for 'Hello Good Day' for the Alzheimer Foundation of Taiwan.
BWM Isobar/Merkle's 'Mark of Greatness' for House of Hoops won Silver in Mobile and Bronze in Digital.
dentsuMB China was a Finalist in Outdoor for 'Quarantainment' for 8 Pints/Jiu Jiu Di Shui Dong Xiang, and Dentsu Jayme Syfu was a Finalist in the Innova category for 'The Unlimited Love Language'.
ADFEST is one of Asia-Pacific's most prominent creative awards shows. Merlee Jayme, CCO of dentsu APAC, who served as this year's Grand Jury President, said: "Nothing makes me happier than great work; great work that wins, touches people's lives and makes the world a better place; inspiring work created by 11 offices in APAC and recognized by ADFEST. Here's to creativity that celebrates culture, innovation and humanity."
Congratulations to everyone who contributed to this stellar performance. See the list of awards for dentsu APAC below, and let's aim to reach even higher at next year's ADFEST!