To navigate a storm, you need a compass.
That's why we develop clear, actionable thought leadership that helps brands embrace the potential of disruption in the digital economy.
Discover some of the best thinking from across our network.
Unlocking Gen Z 2022 - China Focus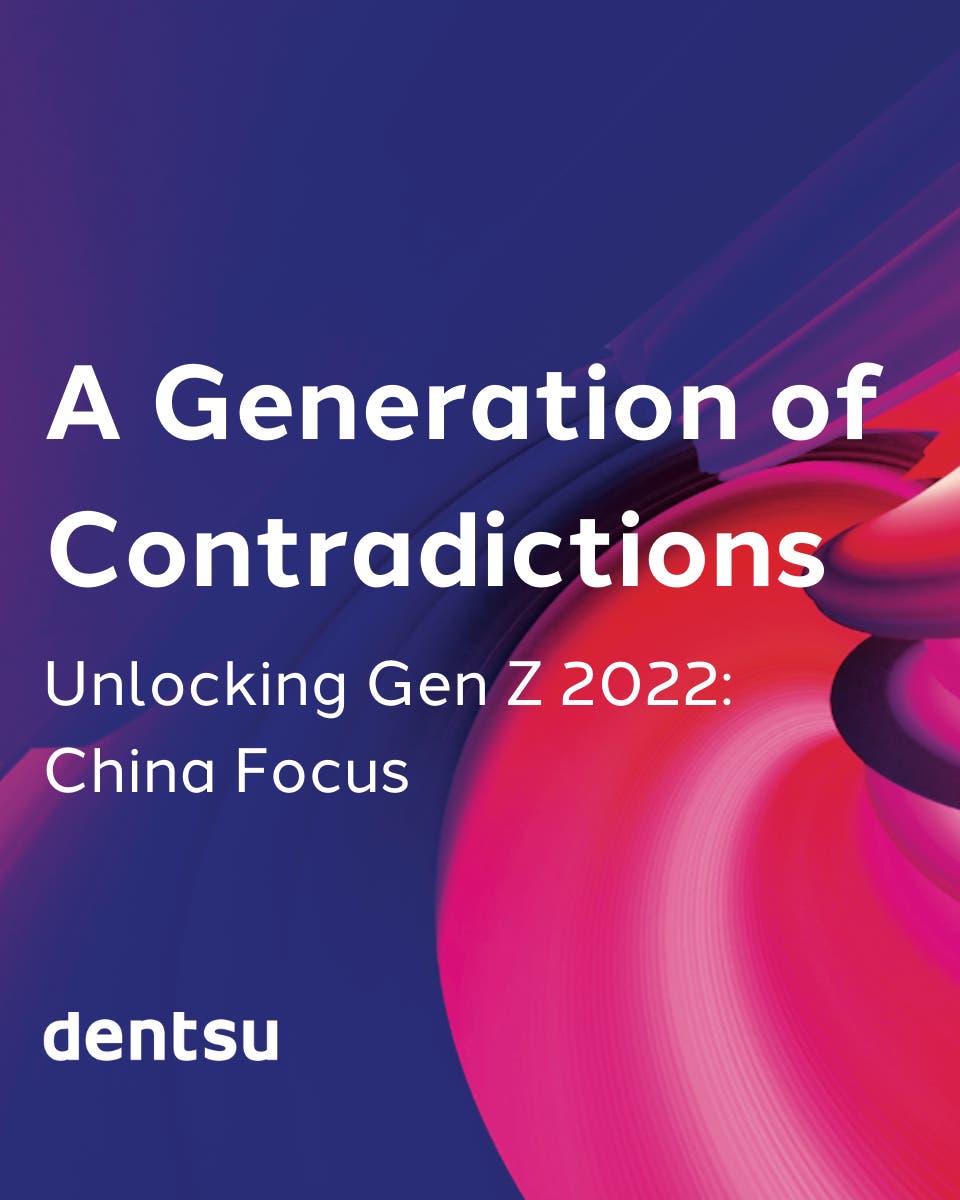 Published on:
Creative Service Line of dentsu China has introduced the paper "Unlocking Gen Z 2022: A Generation of Contradictions" , authored by the dentsu Z team, a dedicated dentsu Zoomers, to help unravel the enigma surrounding the Gen Z generation.
The paper, authored by the dentsu Z team, looks at four areas mar- keters can use to help them reach Gen Z in China's needs – con- sumption, culture, entertainment and technology.
Download the report
Thank you!
Your details were submitted successfully.
There was a problem!
It seems there was an error submitting your details. Please try again later.