Carat Taiwan Promotes Leadership Team
Published on: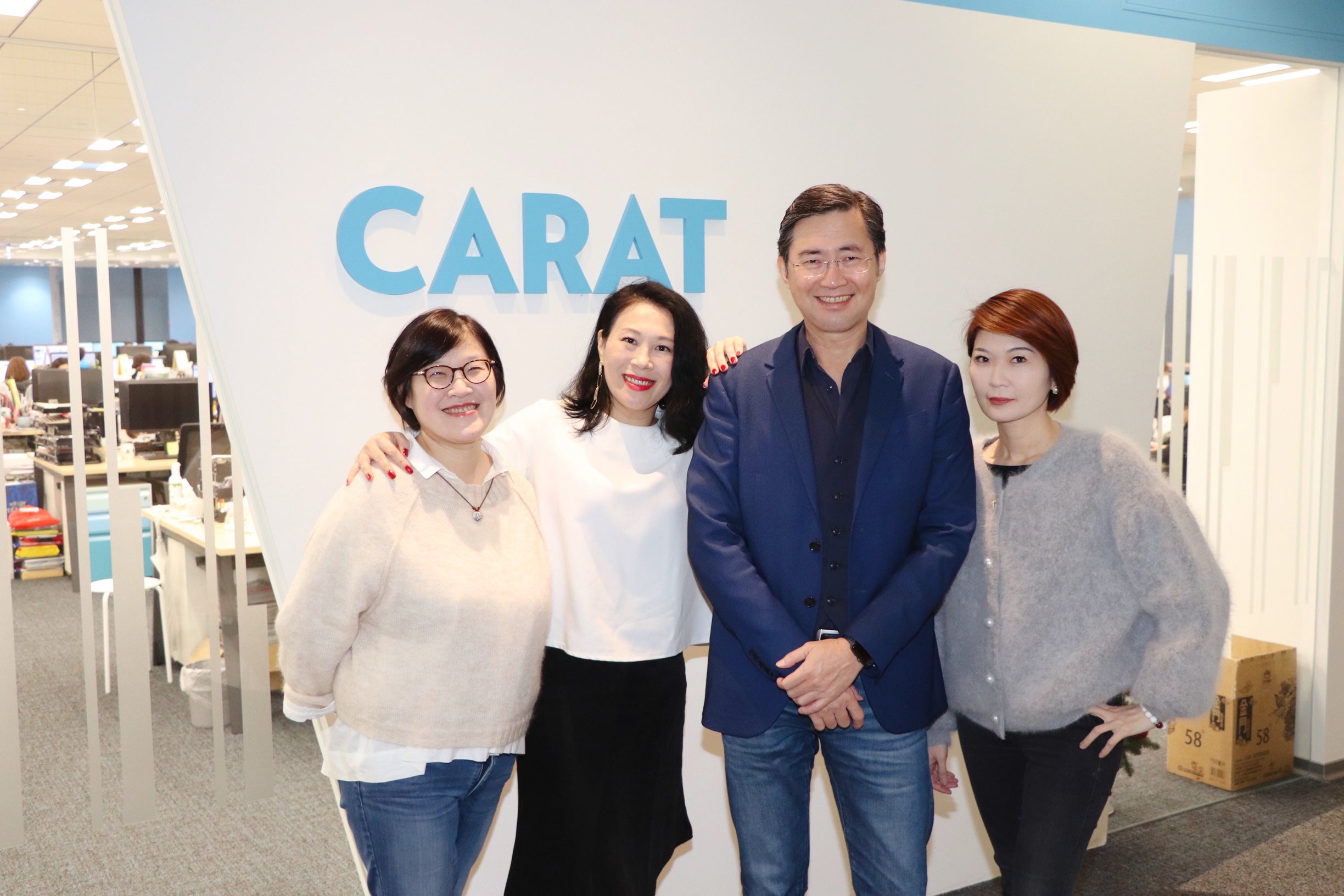 Carat Taiwan today announced two promotions within the Taiwan leadership team, effective April 1st, 2020. JJ Lu, existing General Manager of Carat Interactive, will be promoted to Managing Director, Carat Taiwan, responsible for business direction and strategy and leading Carat Taiwan into a new era after its transformation from a traditional media agency. In addition, Morre Liang, existing Chief Client Officer, will be promoted to General Manager, driving diversified services and new business. JJ Lu will report to Jennifer Tang, CEO, Dentsu Aegis Network Taiwan. Joanne Liu, CEO of Carat Taiwan, has decided to take a short leave from Carat starting from the end of March for personal development.
JJ Lu joined Carat in 2015 and with his digital professionalism and expertise, has led Carat in accomplishing its recent transformation. At a time when agencies have been surrounded by challenging market conditions, JJ has led teams in fully developing innovative and data-driven services, faced challenges with clients and provided actionable solutions, developing new services which have engineered tremendous business results for clients. JJ's unique experience sees him working across the fields of advertising, media, digital marketing consultation, content generation and software development. With diversified expertise and wholistic perspectives, he has also worked on the client side as well as the agency side, andalso has multiple years of experience based in China.
Cheuk Chiang, CEO, DAN Greater North and Chairman, DAN China, said: "We wish Joanne all the very best as she pursues important personal endeavors. We are so grateful for her immense contribution to our business over the past 18 years, building a strong foundation and recently leading Carat through successful business transformation. I'm also delighted to hear about JJ Lu and Morre Liang's promotion because it not only demonstrates that we have great succession planning and strong bench strength in Taiwan, but it also shows that we are building the right type of leadership for the future – client-centric, diversified experience, and solutions-orientated. I look forward to seeing Carat reach new heights under their leadership"
Newly promoted MD, JJ Lu said, "I sincerely thank Joanne and all of Carat Taiwan's team members for working with me to meet every challenge in the digital era. Not only do we have to stand our ground, but we must also accelerate our digital transformation business at the same time. This is a necessary path in order to maintain our leading edge and meet clients' needs and expectations. I will embrace the new role and responsibilities to create more breakthroughs based on our existing capabilities, while leading each partner to bring their competency into full play with the times and then further accomplish our mission of growing with clients together. "
Morre Liang, new GM of Carat Media Taiwan said, "With my rich experience in handling cross-industry clients over the years, I'll keep exploring better solutions for clients when they are facing transformation and integration. Besides fully supporting clients' transformation, I'll assist the team to develop diversified and innovative services in order to drive more business value for Carat Taiwan. "