A scalable content solution that delivers global consistency & local variation
Content is about winning consumer attention – by capturing a moment, engaging a community and propelling an action. But great content doesn't come from an engine or a workflow, it's born out of artistry, intelligence and efficiency.
This is why we created the Content Symphony – a better production solution that integrates intelligent services with an AI-enabled technology platform so you don't have to compromise quality for scale.
Content Symphony delivers to your brand:
Orchestrated access to content specialists around the globe
A content model that drives value not just rate card
Flexible enablement of scale up/down to be responsive to changing marketing needs
Always-on studio capabilities available 24/7
Access to leading-edge technology to drive visibility, efficiency and control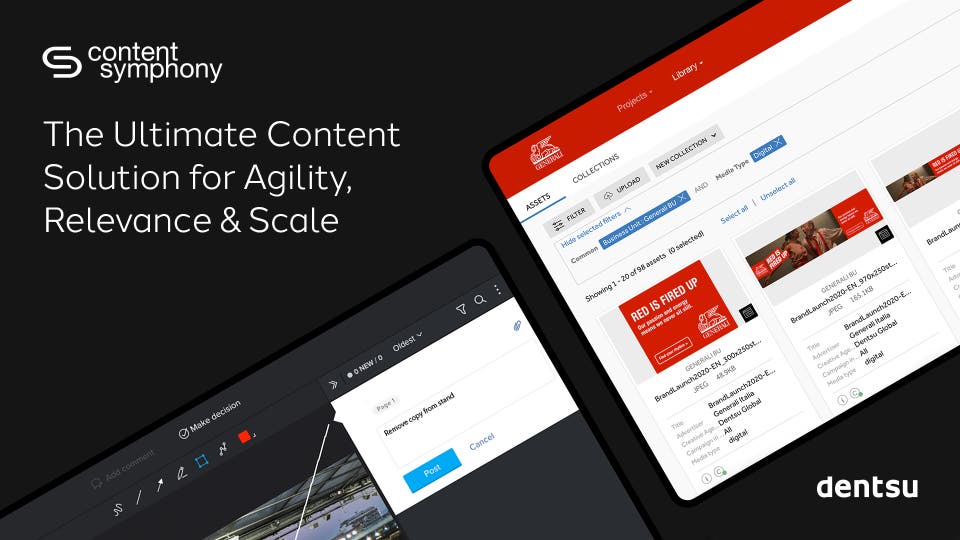 Content Symphony Whitepaper
There is a content revolution underway. Consumer behaviour has been evolving steadily over the
last few years, with increased global connectivity and cutting-edge technology influencing how we interact with brands and creating opportunities for new, creative and immersive experiences. We are proud to share dentsu's laterst creative report that looks into content production.
Download now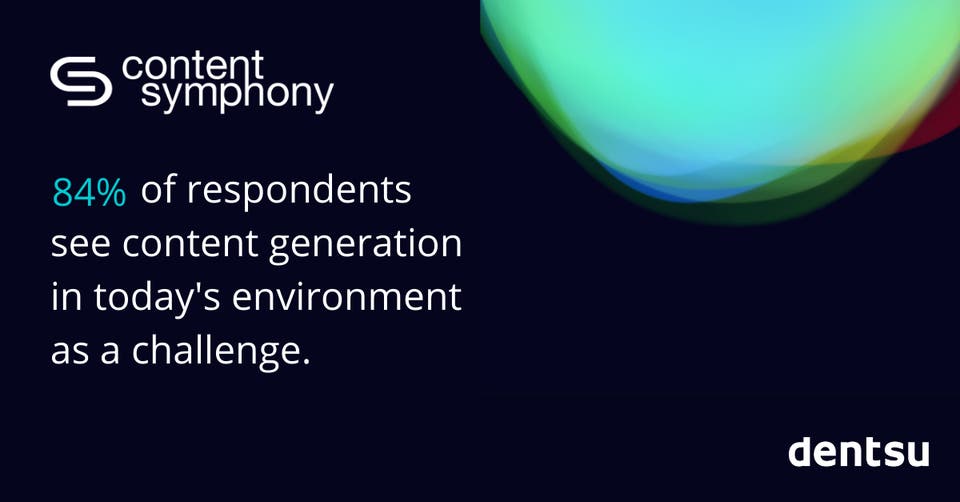 Integrated, intelligent production globally
Our studio footprint is different by design. We offer a powerful combination of local studios for high touch, and larger hubs for efficiency.
Live Action Shooting
Offline and Online Edit
Audio
Motion Graphics
Animation
VFX
3D
Print production
Retouching
Front-End Development
Back-End Development
AR/ VR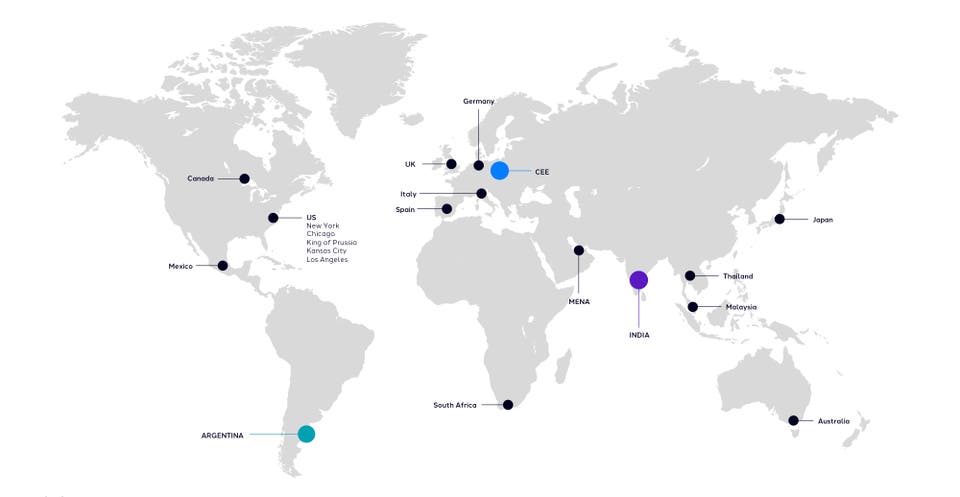 AI-Enabled Enterprise Technology Ecosystem
Our capabilities are underpinned by a flexible technology platform that allows for creative workflow management, versioning, asset management, monitoring, and data-driven analysis.
Creative Intelligence
Storage & Management
Creative Tools
Workflow Management
Data, AI & Automation
Content Delivery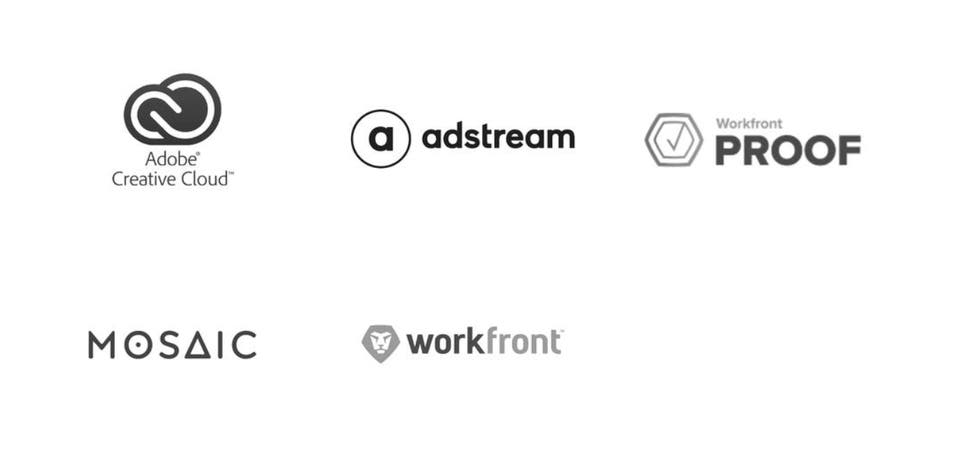 Integrated Solutions
One-Stop Shop
Get unlimited access to world-class specialists, wherever they are located. Content Symphony orchestrates studio capabilities with depth across all content types.
Always-on right-shoring
Scale as you need it, without the commitment. Our global solution operates 24 hours a day, 7 days a week. Not by near-shoring or off-shoring, but by right-shoring.
Competitively bid
Benefit from a model that drives value, not rate card.  Competitive bidding ensures the best price for all your content needs.