Dentsu International Launches Merkle Taiwan and Expands Customer Experience Management services in APAC
Published on:
Dentsu International is expanding its Customer Experience Management (CXM) service in APAC following its announcement of Merkle Taiwan's launch today. Dentsu Taiwan aims to strengthen its market-leading position by enhancing media, creativity, and CXM services. Merkle Taiwan will rapidly augment its full customer experience transformation capabilities with the following:
Global experience and solutions: Merkle Taiwan adopts Merkle's 30 years of global experience in data, digital transformation, and worldwide talent connections for the latest innovation.
Strong partnerships: Merkle Taiwan works closely with Martech, Adtech, cloud and tech providers to integrate commerce design consultancy
Diverse insights and consultancy from the global teams: dentsu Taiwan has appointed Carrie Tsai, current iProspect Taiwan CEO, as Merkle Taiwan CEO. In her dual role, she will oversee the Merkle team to develop its success. Boice Lin, former SVP of Global partnerships / Global business development at Appier, is appointed as General Manager of Merkle Taiwan. His rich experience in onboarding integrated AI solutions and leading a strong team will drive brands' customer data and commerce experience to the next level. In addition, Merkle Taiwan has hired:

Rasmus Yu Limschou, an Agile Consultant relocating from Merkle Nordics (Europe), will support the future growth of Merkle Taiwan in pre-sale and project management.
Tony Wang, Client Lead at Merkle Taiwan. Previously he has led teams at Nielsen and comScore, providing strategy consulting to Fortune 500 clients in telecommunications. Before residing in Taiwan, he was the Country Head for an AdTech start-up in Hong Kong.
Dr. Harvey Chen was CTO for a big data start-up company, leading R&D and product developments. Dr. Chen will be acting as Merkle Taiwan executive director for data intelligence.
Jason Kang, former Lead Solution Architect of iProspect Taiwan, will join Merkle Taiwan leading the delivery team.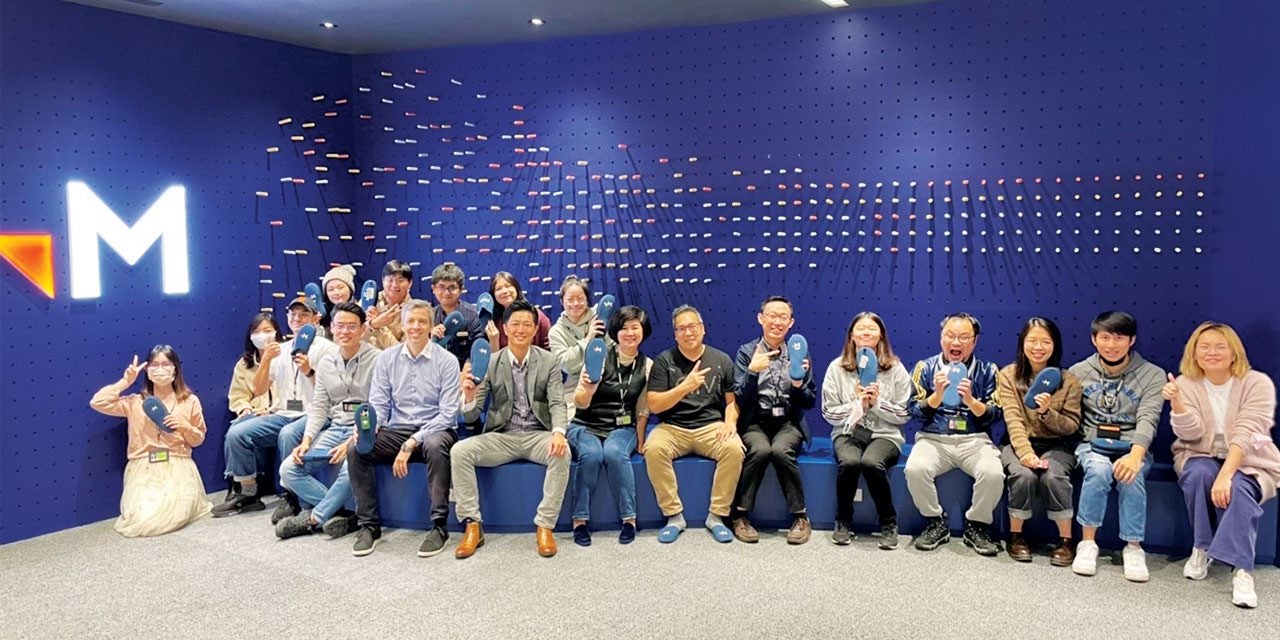 The CXM transformation offerings provided by Merkle Taiwan includes:
Data Transformation: focusing on data science and data engineering, including cloud service consulting, data management consulting, and data analysis
Digital Transformation: personalization, commerce consulting, CRM and loyalty program consulting
CXM Transformation: customer experience transformation strategy, planning, and technology consultancy.
Jennifer Tang, CEO of dentsu Taiwan, said, "Brands have entered into a new era in which everything is all about data. To meet the evolving market and technology demand, such as the cookieless future, brands need to consider connecting with customers through consumer experience, finding more value from data, and extending business applications. With Merkle joining dentsu Taiwan, we are able to immediately respond to the market and clients' demands, and also further consolidate our industry leadership in creative, media and CXM, making dentsu the only marcom group in Taiwan that truly provides idea-led, data-driven and tech-enabled end-to-end solutions."
President of Merkle Asia Pacific, Zhengda "Z" Shen, added, "Asia Pacific is a key global growth driver for Merkle, and we're very enthused with the rapid growth and maturity of digital commerce, data management and customer experience in Taiwan. Putting together this superstar team has been years in the making. We're excited to now launch in market and work with the most innovative marketers and technologists."
Carrie Tsai, CEO of Merkle Taiwan, further stated that Merkle is a well-known global brand for its delivery and proofing capability. "We have built a team of global talents who hold entrepreneur experience. It is the winning strategy to bring the brand's vision to life through customer experience transformation. Our vision for Merkle Taiwan will be to focus on data transformation, digital transformation and CXM transformation, and it will integrate with dentsu's other offerings and change the value chain," she added.
Boice Lin, General Manager of Merkle Taiwan, highlighted that launching Merkle Taiwan indicates dentsu's dedication to enabling end-to-end marcom solutions, "Only considering both data application and commerce insights can help brands rebuild their model post COVID-19. It is crucial for our clients to take action and work closely with a full service consultancy. We are confident to be the best transformation partner."