Trends Report 2023: A Tale of New Cities by dentsu Creative
2022 showed us that progress is not as inevitable, and top down authority not as dependable, as we've been led to believe. Instead volatility, conflict, recession, climate change and inflation have become our global reality. In response, new patterns of influence are emerging as people look to new sources of leadership and inspiration.
"A Tale Of New Cities" explores the modern dualities of progress and regression, optimism and anxiety, a shifting balance of old and new, technology and humanity, innovation and tradition.
Dentsu Creative identifies 12 trends that will drive and disrupt the industry in 2023.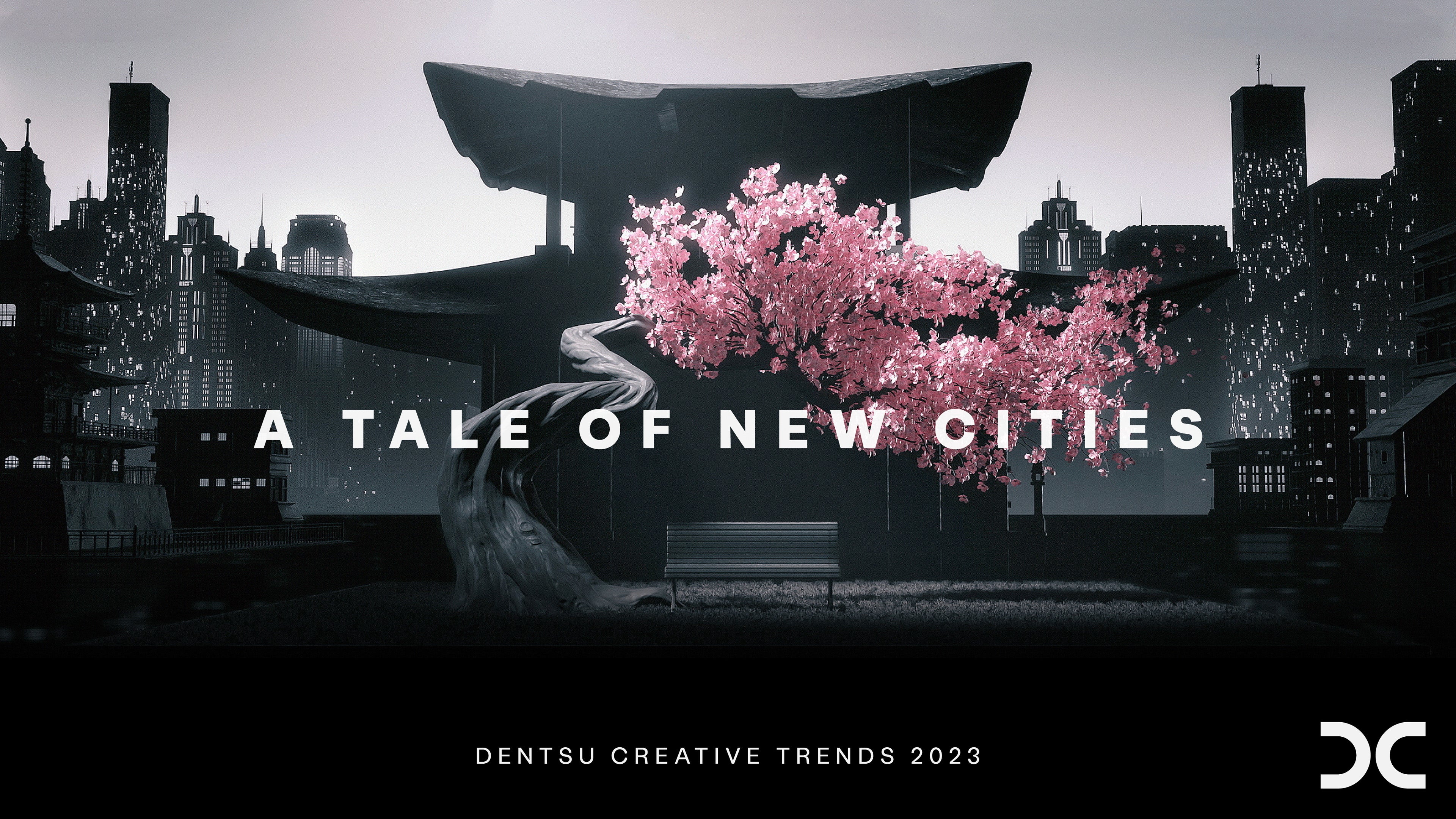 Thank you!
Your details were submitted successfully.
There was a problem!
It seems there was an error submitting your details. Please try again later.
Thank you!
Thank you for downloading our report. You can access the PDF at this link.