Scaling Up: Designing Tomorrow's Experiences Today
Welcome to the eleventh edition of the Customer Experience Imperatives, Merkle's annual thought leadership series built to help brands keep pace withan ever-changing marketplace – and ever-growing consumer expectations. Coming out of the residual effects (and persistent threat) of the pandemic, brands are now faced with the unpredictable economic headwinds of a potential recession, along with the watchful eye of consumer privacy regulation.
Efficiency in your marketing programs is even more important than ever. We encourage you to pause and reflect before you make any monumental investment decisions. The stakes are high, and the next steps you take could have a big impact on your business!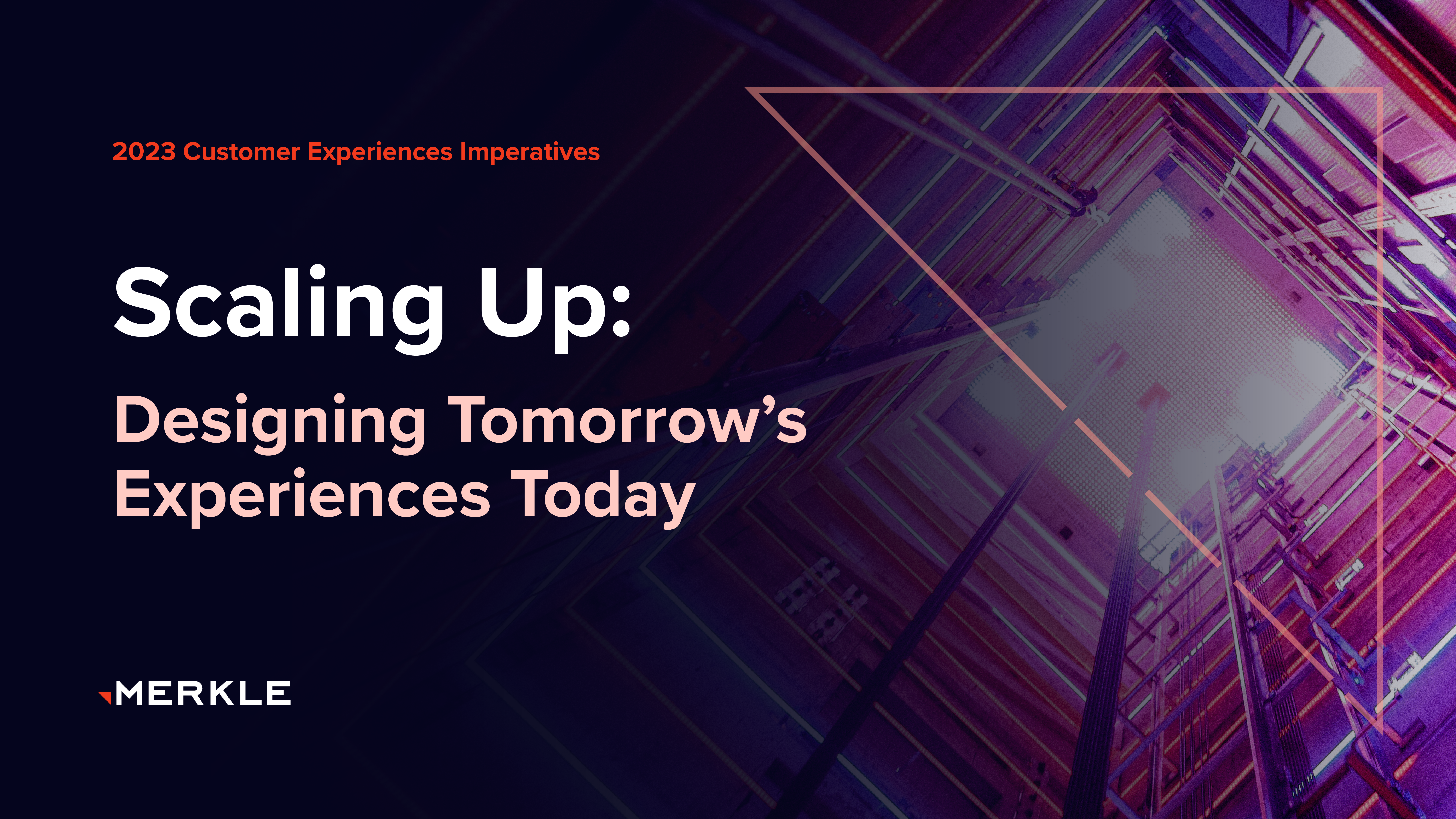 Thank you!
Your details were submitted successfully.
There was a problem!
It seems there was an error submitting your details. Please try again later.
Thank you!
Thank you for downloading our report. You can access the PDF at this link.