Today, we are continuing to live in an uncertain world. In the last few years, we've faced global political uncertainty, we've dealt with the disruption of a pandemic, and we are now coping with prolonged inflation. But what does this mean for consumers and how can brands navigate today's landscape?
In this new report, we explore the themes that will shape the next ten years in terms of consumer behaviour and brand response in the Finance and Payments sector in Asia Pacific.
A Now, Next and Future Vision for Finance
We have identified 10 key trends which will explore in detail the consumer shifts impacting finance and payments over the next decade. We have charted the Expected Trend Trajectory by visualising its projected intensity in the next years – based on our objective analysis of the relative impact of consumer change in behaviour and attitudes on the trend in question.
Finance DNA Asia Pacific uncovers the actions and motivations of today's consumer and provides recommendations for brands. Exploring both the short- and long-term implications of each trend, we provide a framework for brands to respond effectively to evolving consumer demands, attitudes and behaviours for the next decade.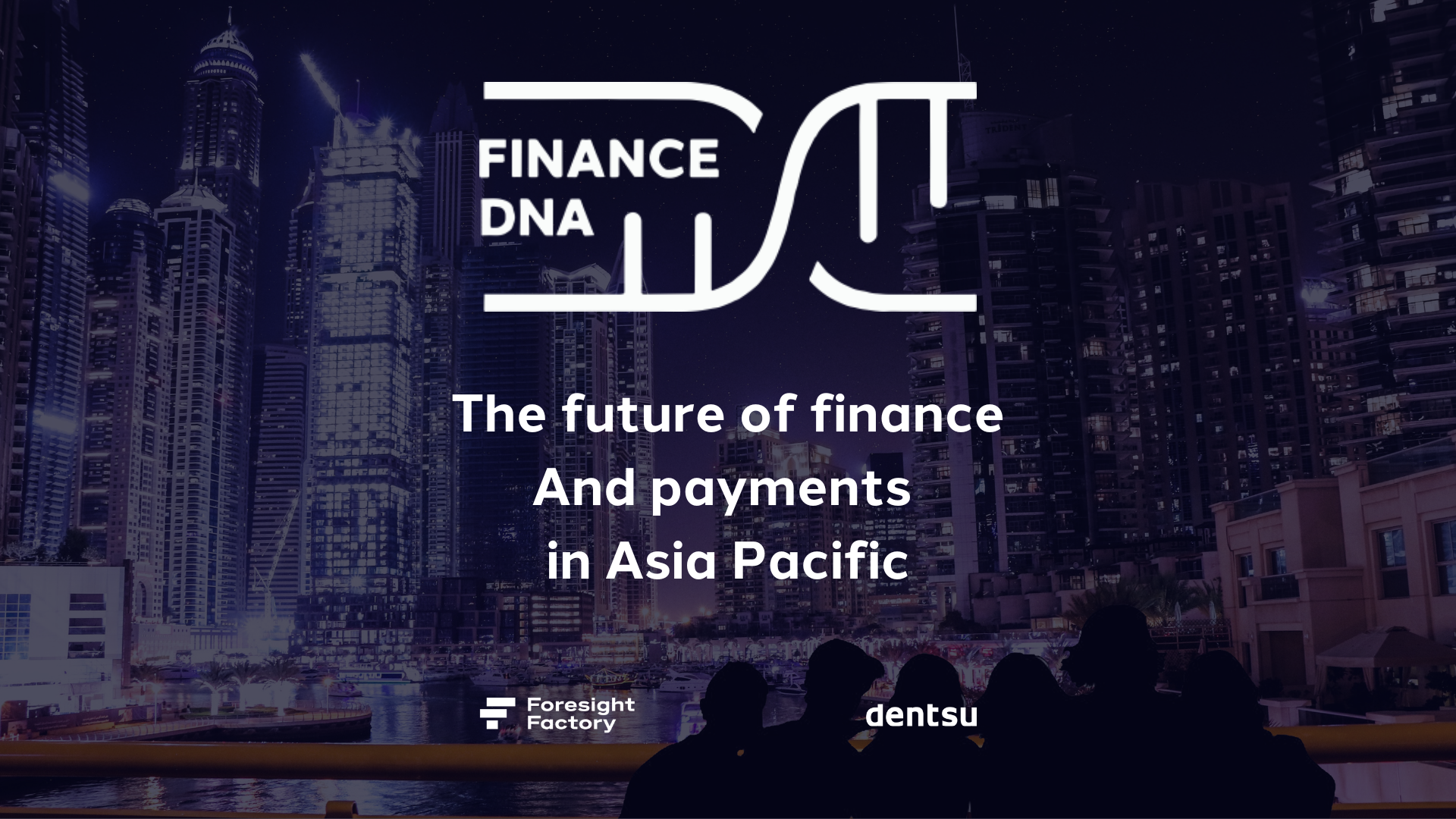 Thank you!
Your details were submitted successfully.
There was a problem!
It seems there was an error submitting your details. Please try again later.
Thank you!
Thank you for downloading our report. You can access the PDF at this link.