To navigate a storm, you need a compass.
That's why we develop clear, actionable thought leadership that helps brands embrace the potential of disruption in the digital economy.
Discover some of the best thinking from across our network.
The Future of Education - from dentsu Intelligence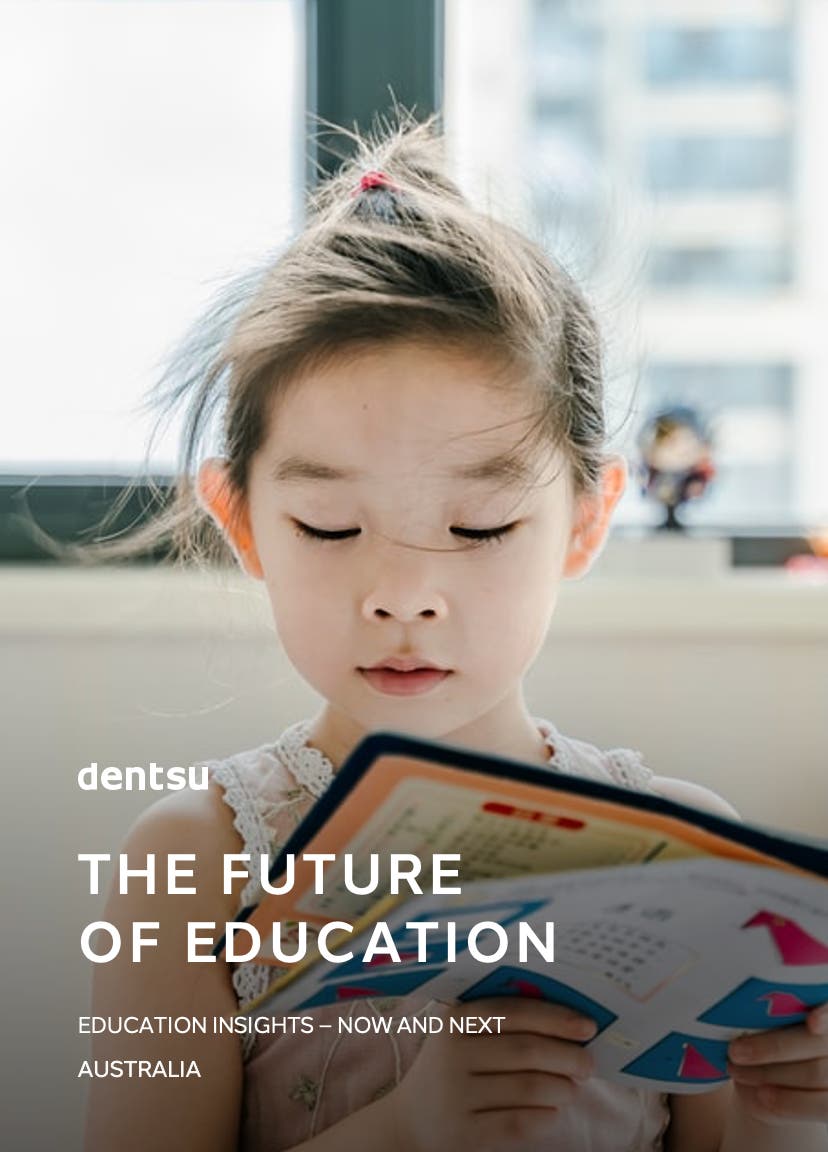 Published on:
Education Roadmap is a desk –research report which explores the now and next of education from a local perspective, examining the key trends, challenges and opportunities that Australian marketers need to consider today and moving forward to navigate the education landscape.
Download now
All Reports
Discover all of our data, intelligence and research reports, designed to help you navigate the changing consumer landscape and prepare your brand for sustainable growth.
Link to All Reports