To navigate a storm, you need a compass.
That's why we develop clear, actionable thought leadership that helps brands embrace the potential of disruption in the digital economy.
Discover some of the best thinking from across our network.
The Future of Entertainment - from dentsu Intelligence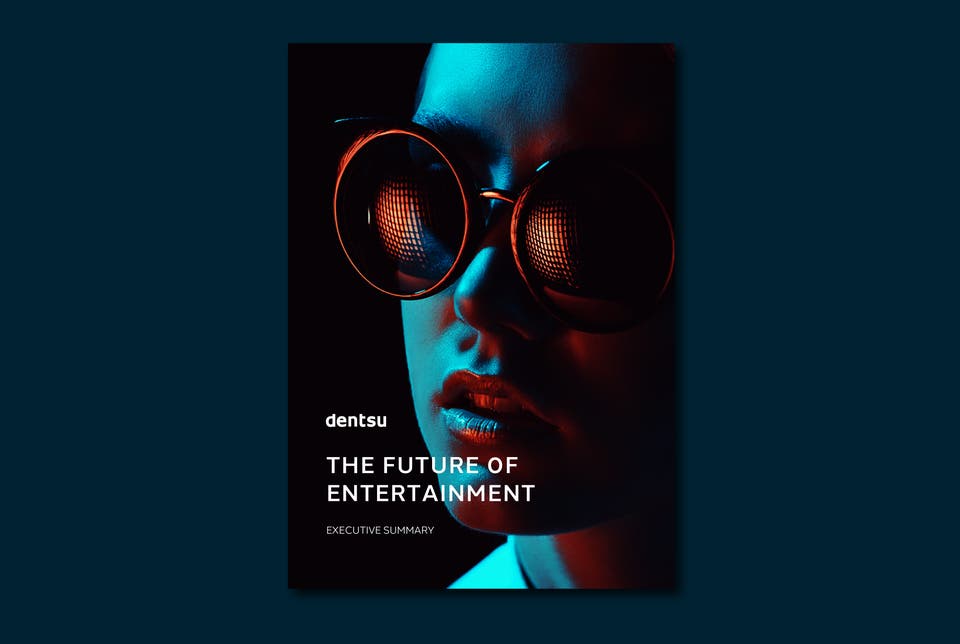 Published on:
This is an information piece based on research from various sources. A compendium of trends and insights designed to arm our clients with intelligence on The Future of Entertainment.
We are on a transformative journey. As people were confined to their homes due to the global pandemic, they turned to entertainment as a way to connect. Simultaneously, data is quickly becoming the currency for the entertainment industry and serves as fuel to the new technologies set to revolutionise how we live.
Read more
All Reports
Discover all of our data, intelligence and research reports, designed to help you navigate the changing consumer landscape and prepare your brand for sustainable growth.
Link to All Reports