Creative Trends 2023: A Tale of New Cities
Traditionally, trend reports point the way forward to a bold and exciting new future. Where innovation unlocks exciting new possibilities for humanity, and where we move inexorably and inevitably forward. Yet as we look to 2023 it's hard to escape the sense that perhaps progress is not always inevitable as we've been led to believe in an era of global conflict, recession, and climate change.
Our report unpacks 12 key trends for 2023 that reflect this volatility, presented in six pairs exploring both the challenge and an opportunity for brands and businesses. Designed to find equilibrium in a world here the tension between old and new, technology and humanity, innovation and tradition exist together. As throughout this uncertainty, we believe the one certainty is that creativity, emotion, innovation and collaboration can win. Drawing on insights and inspiration from our talent across Dentsu Creative's global network, we have provided a rich diversity of perspective.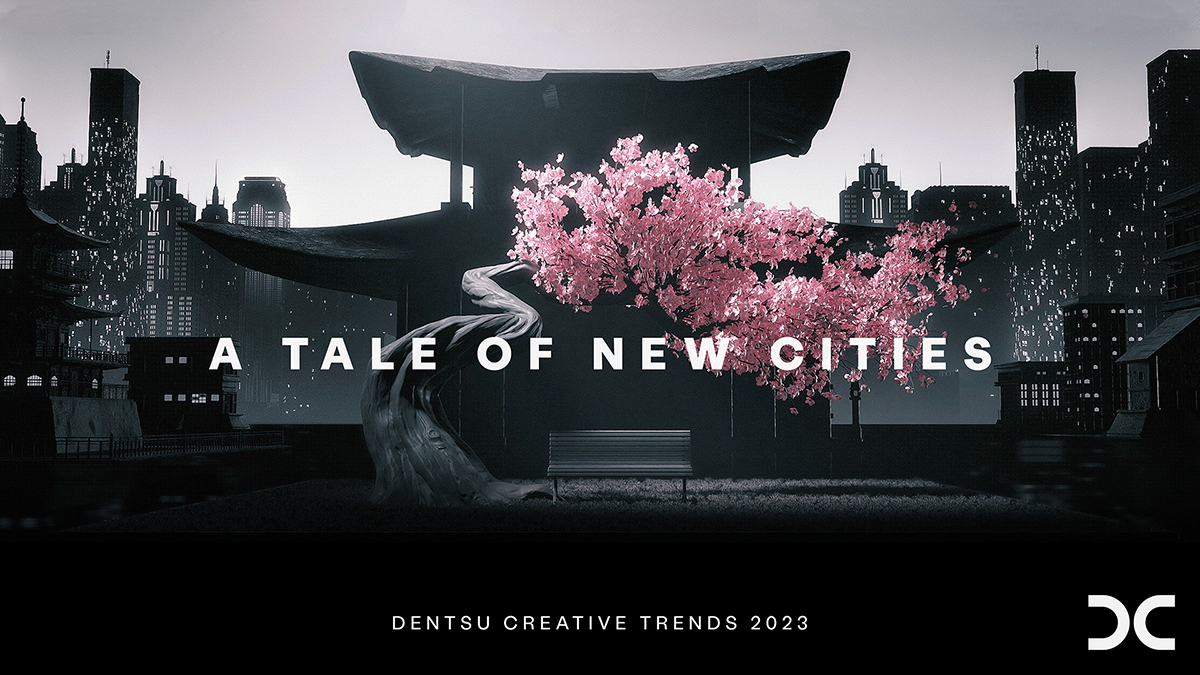 Thank you!
Your details were submitted successfully.
There was a problem!
It seems there was an error submitting your details. Please try again later.
Thank you!
Thank you for downloading our report. You can access the PDF at this link.