Global Ad Spend Forecast July 2022
The new dentsu Global Ad Spend Forecast shows 8.7% growth globally in 2022, it also expands and explores the latest data and topics impacting the advertising industry for the remainder of the year. The twice-yearly report, which combines data from close to 60 markets globally, now anticipates US$738.5 billion will be spent worldwide in this July 'reforecast'.
This reforecast of media investment is released in the context of escalating media price inflation, geopolitical tension, upcoming key elections, and one of the most anticipated global sports events of the year, the FIFA World Cup coinciding with the peak 'holidays season' for the first time.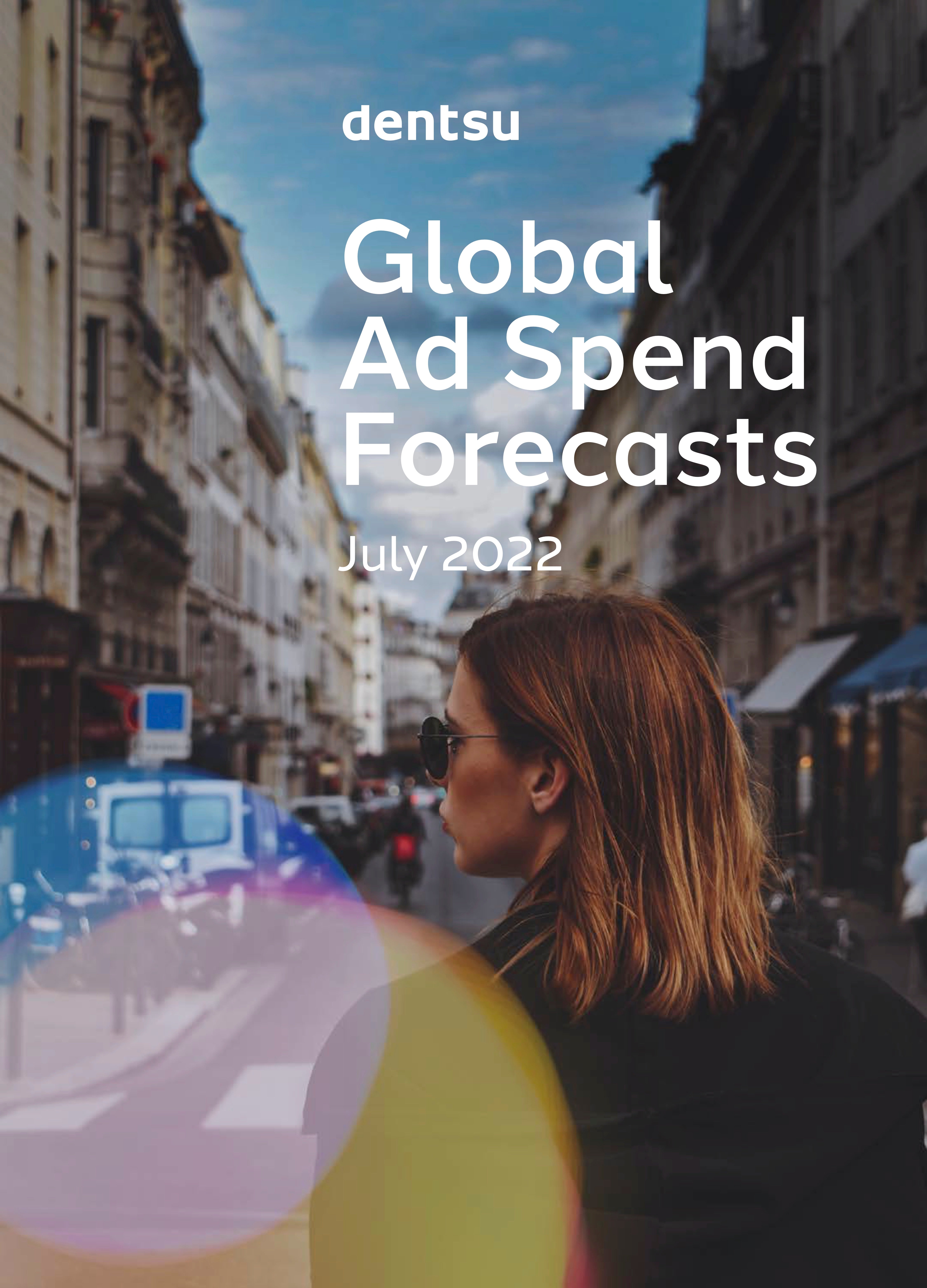 Thank you!
Your details were submitted successfully.
There was a problem!
It seems there was an error submitting your details. Please try again later.
Thank you!
Thank you for downloading our report. You can access the PDF at this link.