Data2Decisions China Office Launch
Published on:
Today, global marketing effectiveness consultancy, Data2Decisions, has launched a new office in Shanghai, China, amid ambitious plans to expand its international footprint. This will be the latest expansion to the company's APAC roster, which already includes offices in Japan, Singapore and Australia. Part of Dentsu Aegis Network, D2D is a global leader in the field of marketing effectiveness delivering a full suite of services from modelling, research and consultancy as well as proprietary technology products and platforms.
Singapore is the D2D APAC regional headquarters and led by Jeremy Lim. The new China operation will be led by Simon Zhong, Head of Research and Analytics and Rain Huang, Research Director, both of whom have extensive experience in building complex modelling and attribution services for Chinese marketers.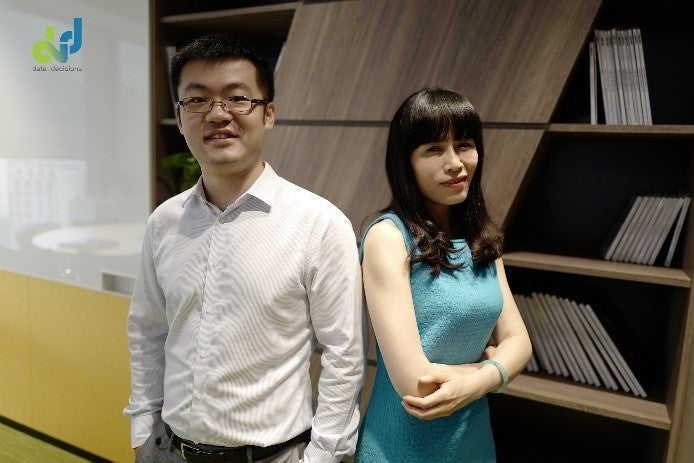 Zhong commented; "We've seen a rapid rise in demand from clients who are looking for specialist consultancy services in marketing effectiveness. Our work with leading FMCG brands in China has been critical in improving media ROI and enabling Dentsu Aegis Network clients to optimize their marketing investment."
Managing Director, Katherine Munford, said of the move ''Shanghai is a key marketing hub for many local and global clients and there is increasing demand for consistent, global marketing effectiveness solutions to improve ROI and drive growth. We are delighted to launch Data2Decisions China to meet this need and help us to deliver consistent data-driven marketing solutions for clients on a local and global scale.''
About Data2Decisions
Data2Decisions (www.data2decisions.com) harness data, advanced analytics and technology to help clients understand how their marketing is working and how to deploy it more effectively to improve returns and drive growth. Data2Decisions' analytic framework takes into consideration all factors affecting sales: typical marketing levers such as advertising, pricing and promotion as well as those not under the control of marketers such as weather, economic indicators and competitor activity. Data2Decisions flagship measurement approach Total Attribution enables the measurement of both offline and online media to advise on the optimal way to allocate budgets between different media channels (TV, print, OOH, YouTube, display, search etc.)
END