To navigate a storm, you need a compass.
That's why we develop clear, actionable thought leadership that helps brands embrace the potential of disruption in the digital economy.
Discover some of the best thinking from across our network.
DENTSU CREATIVE 2023 CMO Report: Creativity at a Crosswords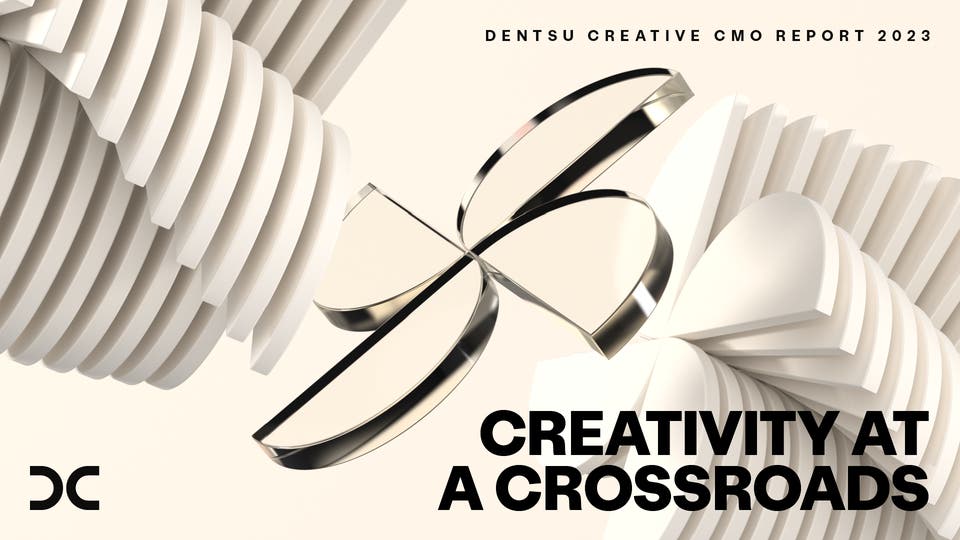 DENTSU CREATIVE's 2023 Global CMO Report, 'Creativity at a Crosswords', reveals optimism from today's marketing decision makers in the face of change and challenge. Using data from a survey of 700 CMOs and senior marketers in the US, UK, Australia, Brazil, Canada, China, India, Italy, and Spain, the report has identified eight key themes which show that despite being an industry at a crossroads, it is one empowered by creativity and technology.
Click here to download full report
Sign up to the latest news and updates from dentsu
Thank you!
Your details were submitted successfully.
There was a problem!
It seems there was an error submitting your details. Please try again later.