dentsu announces initiative to eliminate waste from advertising
Published on: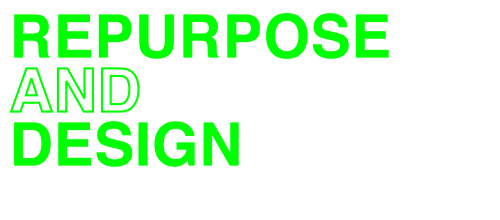 To celebrate World Environment Day, dentsu China is teaming up with UseDem to transform poster and billboard vinyl into trendy and desirable products. This purpose-driven collaboration aims to inspire and drive change beyond advertising as we move forward towards a sustainable future.
Outdoor advertising is a highly visual and impactful way for advertisers to reach consumers and build brands. However, the material commonly used to make the posters and billboards often goes to waste, and countless tons of vinyl often ends up in landfills and oceans.
At dentsu we are a force for good, and as a global leader in media andcommunications we understand the power we have to influence the way that people think, feel and act. We are not simply spectators. We have an opportunity, a responsibility and the privilege, to guide our people, clients and society through this disruption. We can fuse data, technology and creativity in a way that helps create lasting good and a brighter, more sustainable future for everyone.
"As a company, we believe it's imperative to help create meaningful progress for the brands we work with and for society as a whole. At dentsu, we have always been an industry first-mover, and this initiative is an example of how we can build on our environmental impact commitment and have a little fun along the way. " said Keita Ishikawa, CEO of Creative Service Line, dentsu China.
"At dentsu, we are committed to meaningful progress, and through this creative partnership with UseDem we are showing how it's possible to balance the needs of business and the needs of the planet. Reducing waste of outdoor advertising is just the first of many initiatives to drive positive change and inspire those we touch along the way. " said Kaz Tsuburaku, Chief Creative Officer, dentsu mcgarrybowen China.
THE JOURNEY TOWARDS A BETTER TOMORROW
RAD will be the first of many steps to reduce our environmental footprint and make a lasting difference. In good times and bad, we partner with brands to achieve meaningful progress as a force for growth and good. Our teams of optimists, entrepreneurs and first-movers coalesce around the needs of our clients, unlocking unique possibilities for sustainable value and lasting change.
Future plans include close collaborations with design students to inspire our next generation to work closely with our clients to create a more sustainable future together.
RAD kicks off with collecting Vinyl (PVC) coated fabrics from outdoor advertisements, which is done in collaboration with OOH media partners (Beijing Voyage Media & Shanghai Symbol Media). This will then be cleaned thoroughly before cutting and stitching them together into RAD items that can be used every day.
Let's rethink, take actions now and devote our efforts to a sustainable future together!