Dentsu Aegis Network Creates Strategic Alignment between Merkle and &c in China, forming Merkle &c¬ Move Brings Together Complementary Strengths to Create Next Generation of Data-Driven Full Service Performance Marketing Agency in China
Published on:
11 January 2018, Dentsu Aegis Network today announces that &c will become strategically aligned with Merkle in China. The combination of Merkle China and &c will create a fully integrated offering across digital and performance media, data, analytics, CRM, marketing technology, and loyalty programs. &c's footprint and scale in China will accelerate Merkle's global growth in China, while Merkle's data and technology capabilities will greatly enhance &c's offerings to its client base. The strategic alignment sets the stage for both agencies' next phase of growth. The new brand will be named as Merkle &c.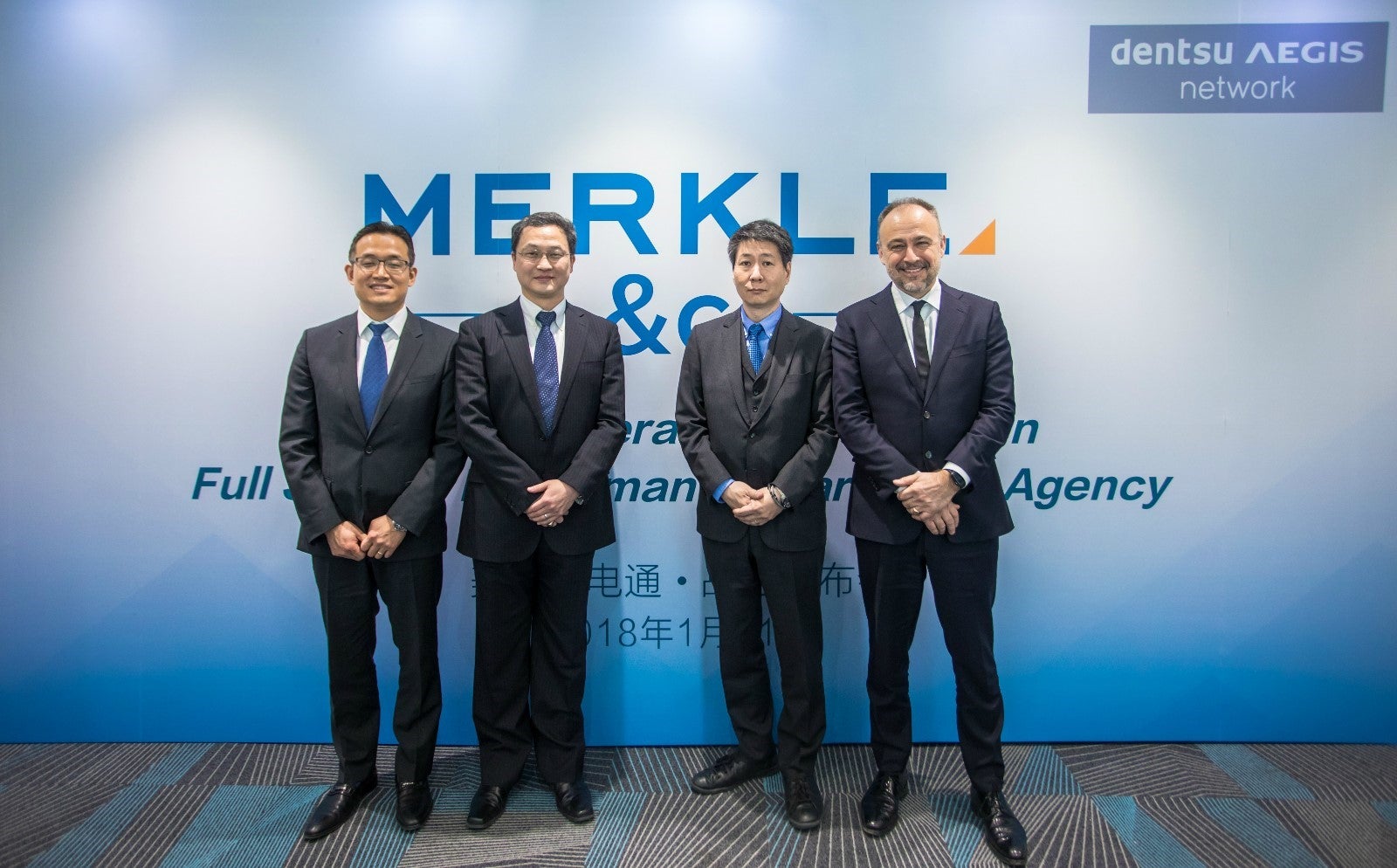 From left to right: Zhengda "Z" Shen, President of Merkle Asia Pacific, Frank Zhang, General Manager of Merkle China,Phil Kono, Managing Director of &c, Phil Teeman, CEO of Dentsu Aegis Network China

Launched in 2008 by Dentsu Inc., &c's services include interactive marketing strategy, creative and design, media planning and buying, SEM, video marketing, ePR and social media, mobile, and e-commerce. Established in 2010, Merkle China's services include CRM consulting, data management, marketing technology, data analytics, web and media analytics and loyalty program.

The combination of &c's leadership in the Chinese digital advertising market and Merkle's deep heritage in data, analytics, and technology makes Merkle &c well poised to be the undisputed leader of people-based marketing in China.

Commenting on the significance of the strategic move for Dentsu Aegis Network China, Phil Teeman, CEO, said: "With the strategy of becoming a 100% digital economy business by 2020, Dentsu Aegis Network will continue to focus on building successful solutions for our clients and driving our product offering forward supported by a full range of digital and data capabilities."

For U.S. headquartered Merkle, the alignment also enhances Merkle's business operations in China and the Asia Pacific region. "We are excited to expand our global footprint as the &c team joins Merkle China. Merkle &c's fully integrated suite of data, analytic, technology, media, and creative services, combined with our people-based marketing solutions, uniquely positions us to deliver competitive advantage for our clients in Asia Pacific," said Zhengda "Z" Shen, President of Merkle Asia Pacific.

Headquartered in Beijing with offices in Shanghai and Guangzhou, &c's nearly 300 employees add immediate scale to Merkle China, bringing the new total employee number to 800. &c serves many globally recognized clients in the Automotive, Consumer Electronics, and Financial Services industries. The company has also established powerful partnerships with Baidu, as its first 4A agency partner, Alimama, and UnionPay Smart.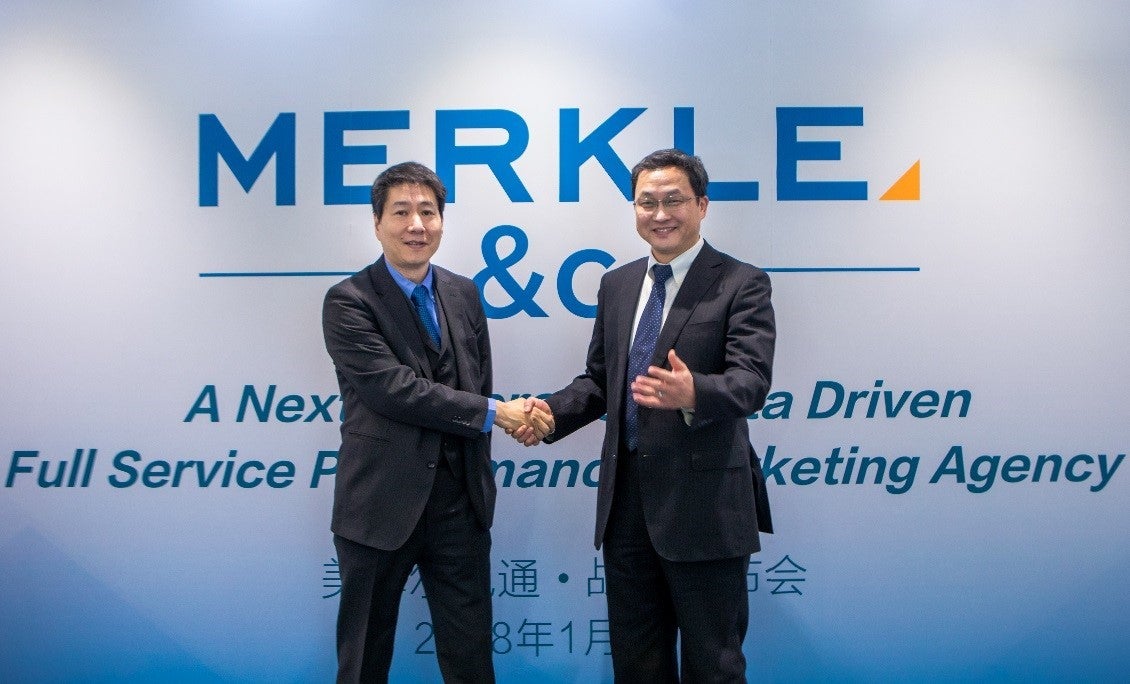 From left to right: Phil Kono, Managing Director of &c,shaking hands with Frank Zhang, General Manager of Merkle China

Regarding what client benefits the integrated offerings will bring, Frank Zhang, General Manager of Merkle China,noted: "The combination of Merkle China and &c will propel the continued expansion of Merkle's offering and scale in China. We will join forces in R&D, business development, solution and delivery. I believe our collective capabilities and synergy will provide heightened results and greater value to our clients."

&c Managing Director Phil Kono expressed his enthusiasm and expectations towards the strategic alignment, commenting: "I am very excited to be part of Merkle &c. &c has a long track record in the Chinese digital market and with Merkle's great capability and global network, we can jointly benefit our clients through closely learning and collaborating with each other."
‑ ENDS ‑