Dentsu Aegis Network Shows Off Innovation Muscle at CES Asia
Published on:
ntsu Aegis Network is pleased to announce that it is expanding its presence at CES Asia 2016 – the world's top consumer electronics show following a successful debut in the Asia Pacific region last year, as an official partner and sponsor with a line-up of consumer electronics themed around the empowerment of the extended self.
Taking place in Shanghai today until May 13, the three-day event will see the network present 12 consumer marketing innovative products, doubling that of last year's. Owned or co-created by Dentsu Aegis Network offices in Australia, China, India and Japan, these products are designed to be an extension of the human body and mind, by using latest digital technologies including VR, robotics, facial recognition and real-time emotion analysers.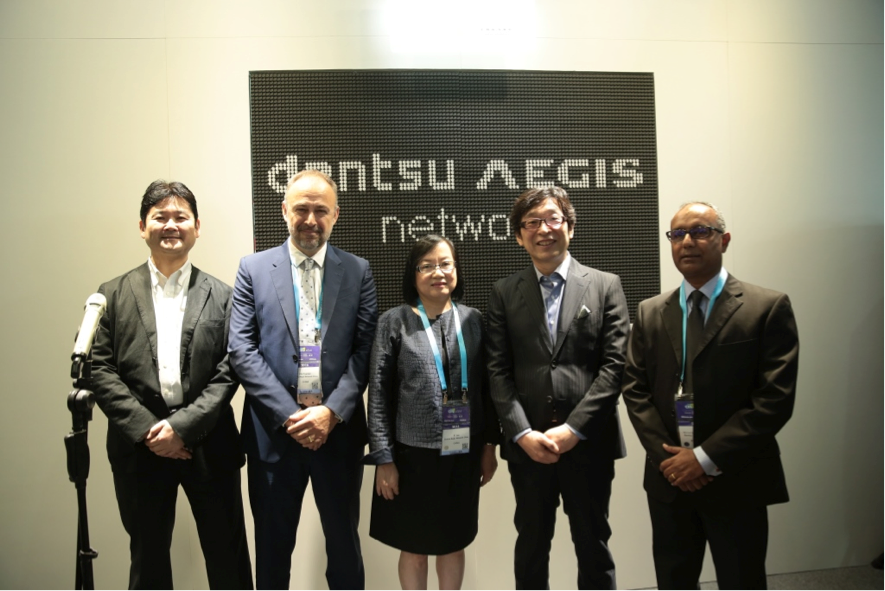 Nick Waters CEO of Dentsu Aegis Network Asia Pacific said, "The digital economy is disrupting all businesses, and the pace of change is accelerating. To succeed in this environment requires a commitment to innovation. We are in the business of bringing innovation to the way brands are built, and our participation at CES Asia challenges our levels of innovation and exposes our ideas and products to a wide audience. With the application of creative minds to new technologies we are able to bring new avenues of growth to brands."
"The exciting products you see here today is a testament of our strong commitment to innovation," added Yamagishi Motohiro CEO of Dentsu Aegis Network China. "Through the development of futuristic products, we aim to access invaluable market and trends knowledge while strengthening our capabilities in engaging the consumer in a world of connectivity."
Innovative technologies ranging from RoBoHoN, a mobile robot phone that can grow to accommodate more natural communication with the user by learning the user's profile and usage situation and allows users to interact via dialogues. The creator, Sharp Corporation, formed a strategic marketing partnership with Dentsu Aegis Network China, with plans in discussion.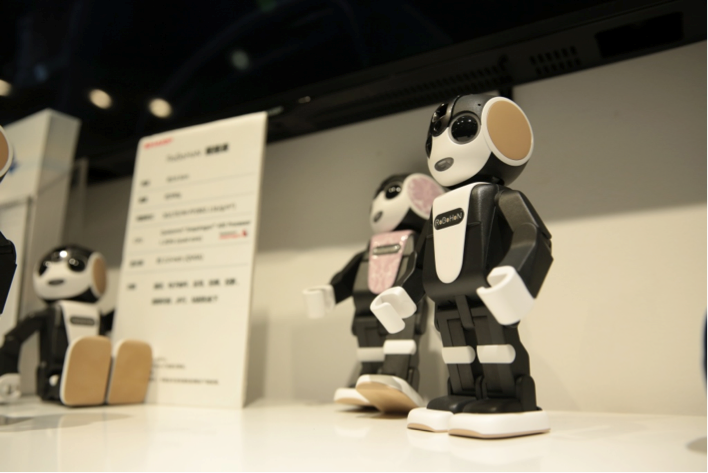 RoBoHoN
Other original creations include BVRAIN – the world's first VR goggles that customises games based on human brain activities, to Pace Sync – a hot app exhibited at 2016 CES Las Vegas which uses the camera to measure heart beat rate and enables you to relax accordingly, will be shown at the network's THE NEXT WAVE booth.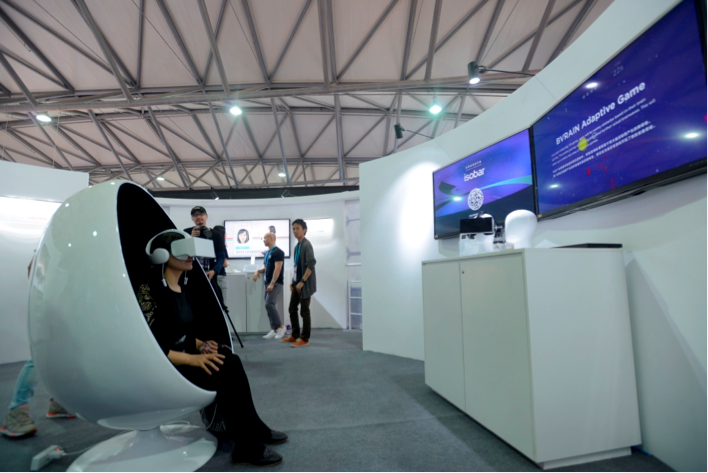 BVRAIN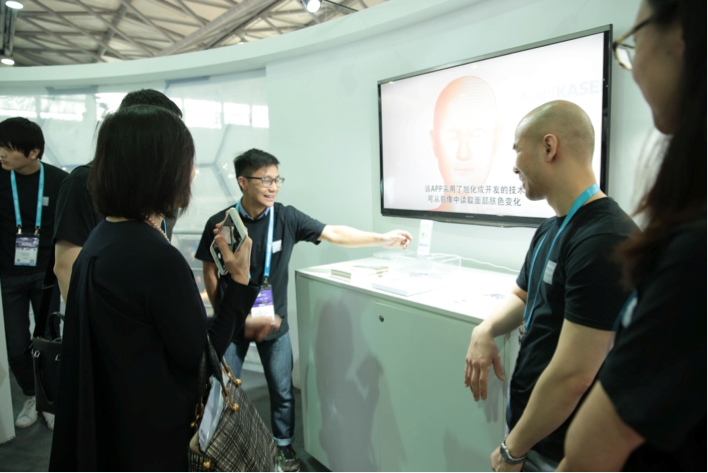 Pace Sync
CAVE, a digitized space that leverages on projections and sensors technology to inspire human interactions; Flip Dots, the hybrid of digital and analogue screen experience which stimulates the senses in an interactive as well as energy-efficient way; Happy Hours Rewind, an on-ground bar activation devising a way to turn back time using a Twitter powered clock; ICPAPER ID, the upgraded version of the world's first digitized paper advertising medium to enable a designed communication experience of interior design; Smart Arena, the system that empowers sports players to be able to track their statistics and performance online, and uncovers a new data mine for consumers and advertisers; Smile Explorer, a smart stroller which captures the baby's smile automatically with GPS technology to find baby's favourite spots; TABO, the world's first tiny autonomous robot designed for iPad Pro to be an educational tool or life entertainer; UMOOD, the world's first product selection tool through neuro data; and 8911, the first celebrity friend who learns and performs your choreography and can be engaged in branded events and concerts.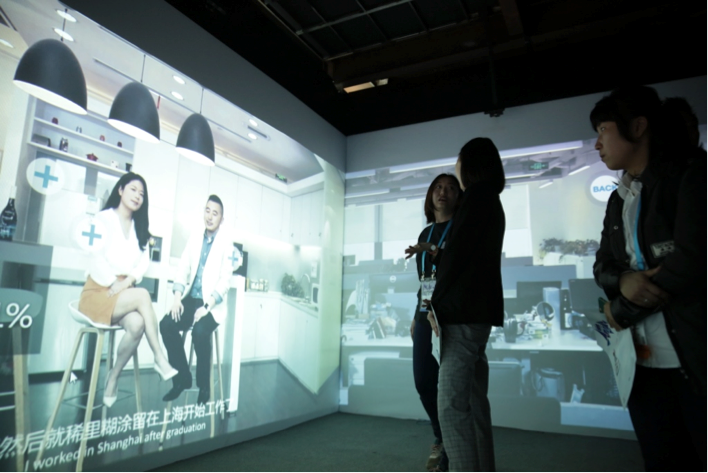 CAVE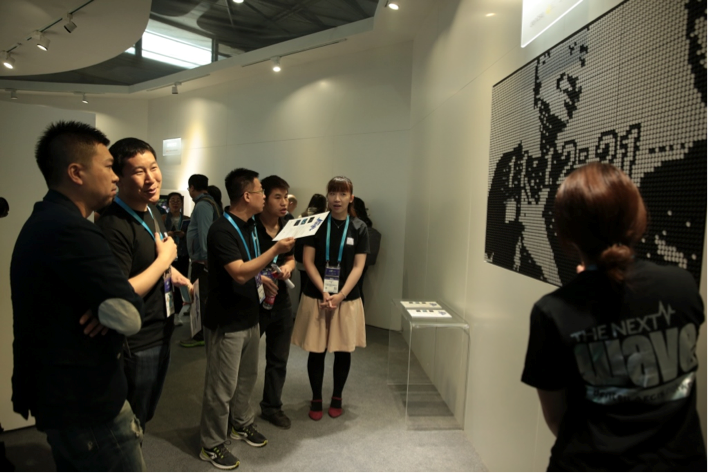 Flip Dots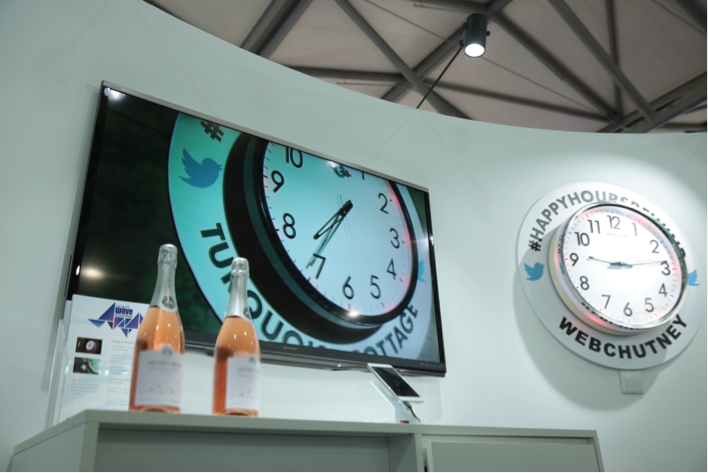 Happy Hour Rewind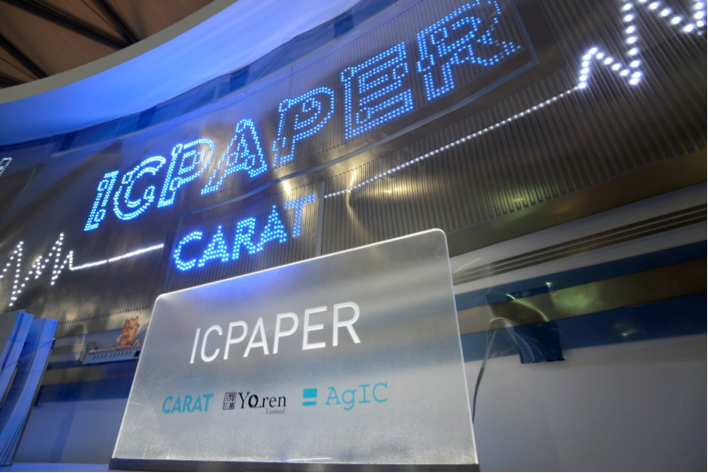 ICPAPER ID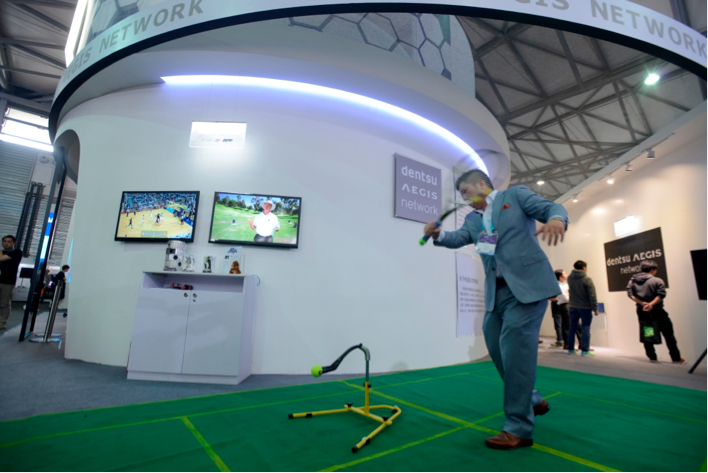 Smart Arena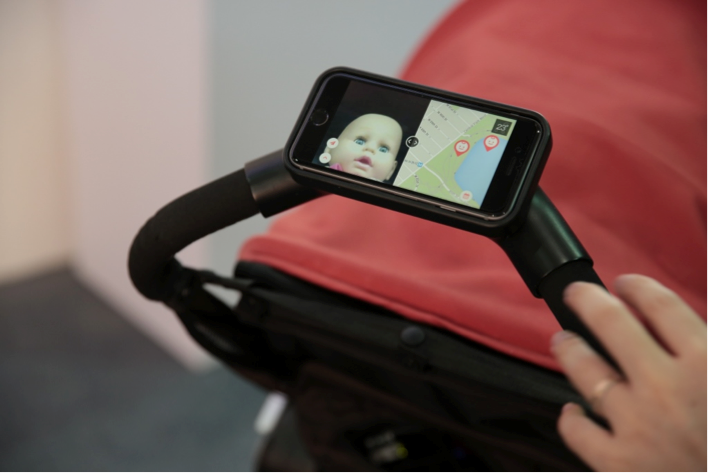 Smile Explorer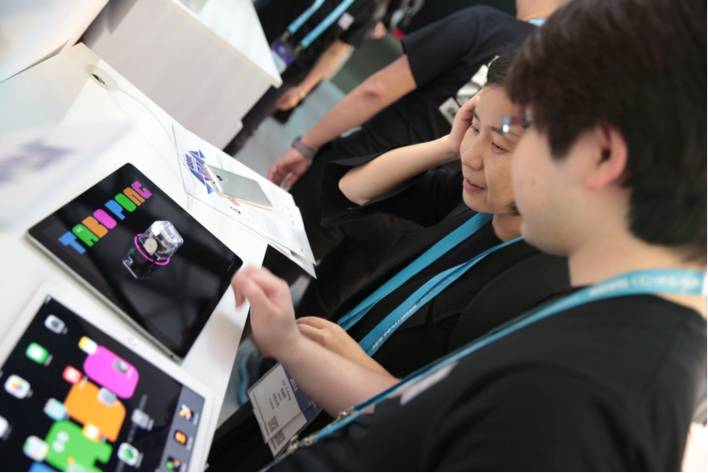 TABO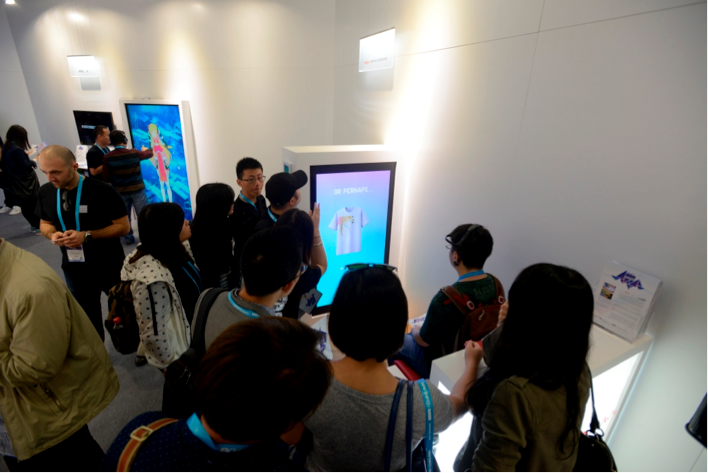 UMOOD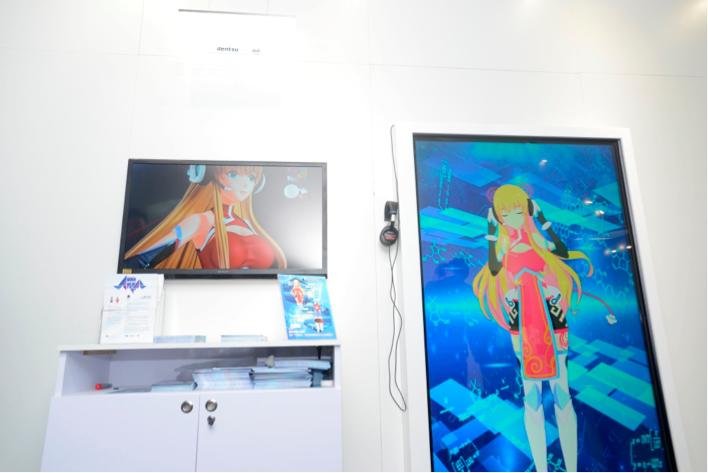 8911
‑ ENDS –
For further information contact:
Pei Xuan Lim
Communications Manager, Asia Pacific
Dentsu Aegis Network
T: +65 6501 1693
E: peixuan.lim@dentsuaegis.com
Notes to Editors:
About Dentsu Aegis Network
Part of Dentsu Inc., Dentsu Aegis Network is made up of nine global network brands - Carat, Dentsu, Dentsu media, iProspect, Isobar, mcgarrybowen, MKTG, Posterscope and Vizeum and supported by its specialist/multi-market brands. Dentsu Aegis Network is Innovating the Way Brands Are Built for its clients through its leading expertise and capabilities in media, digital and creative communications services. Offering a distinctive and innovative range of products and services, Dentsu Aegis Network is headquartered in London and operates in 145 countries worldwide with over 30,000 dedicated specialists. www.dentsuaegisnetwork.com.cn