Dentsu Aegis Network won Platinum EFFIE with the "Would you date" campaign of Durex
Published on:
Dentsu Aegis Network Hungary and Reckitt Benckiser was awarded Platina EFFIE for the most efficient campaign of 2018 at the 2018 EFFIE gala.
It was the 17th award ceremony of the EFFIEs awarding the most successful marketing campaigns of 2018. As a result of the new, stricter rules of the competition, fewer - 4 Gold, 7 Silver and 7 Bronze – prizes were handed over at the award ceremony in Várkert Bazár. Dentsu Aegis Network Hungary's "Would you date" campaign for Durex won not only one of the four Gold EFFIEs but also the Platinum EFFIE given for the best of all nominated campaigns.
"This prize is highly precious for us as it confirms that we are on the right track with fostering close cooperation of different communication disciplines because it yields more efficient campaigns and better results for our clients. The creative team of Isobar and media experts of Carat worked as one team on this Durex campaign." stated Péter Novák, CEO of Dentsu Aegis Network Hungary.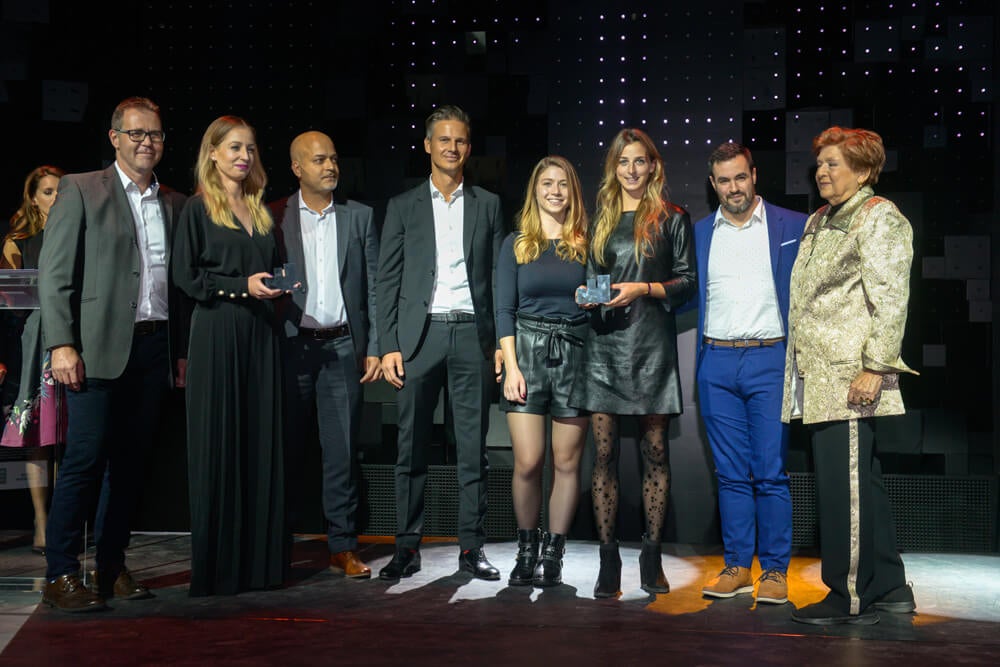 Reckitt Benckiser and Dentsu Aegis Netwok Hungary on stage with the Platina Effie