Ad Spend Report January 2023
Advertising investment is forecast to grow by 8.0% globally in 2022, according to the latest dentsu Global Ad Spend Forecast report. The twice-yearly report, which combines data from close to 60 markets globally, now anticipates US$713.6 billion will be spent worldwide in this December forecast, which also looks ahead to 2025.
As the world enters a period of economic downturn, rising inflation and interest rates, advertising spending is still growing, but the growth is slowing down. The trend to digital spend is continuing, from 55.3% in 2022, to 58.2% in 2024, and new categories within digital, notably Retail Media, showing the biggest increases.
Download the latest report to see all the global, regional and sector specific data, as well as explore some of the key factors impacting ad spend shift. The report also looks at the growing importance of sustainability within media, recognising our industry's scale and influence in changing behaviour and perceptions.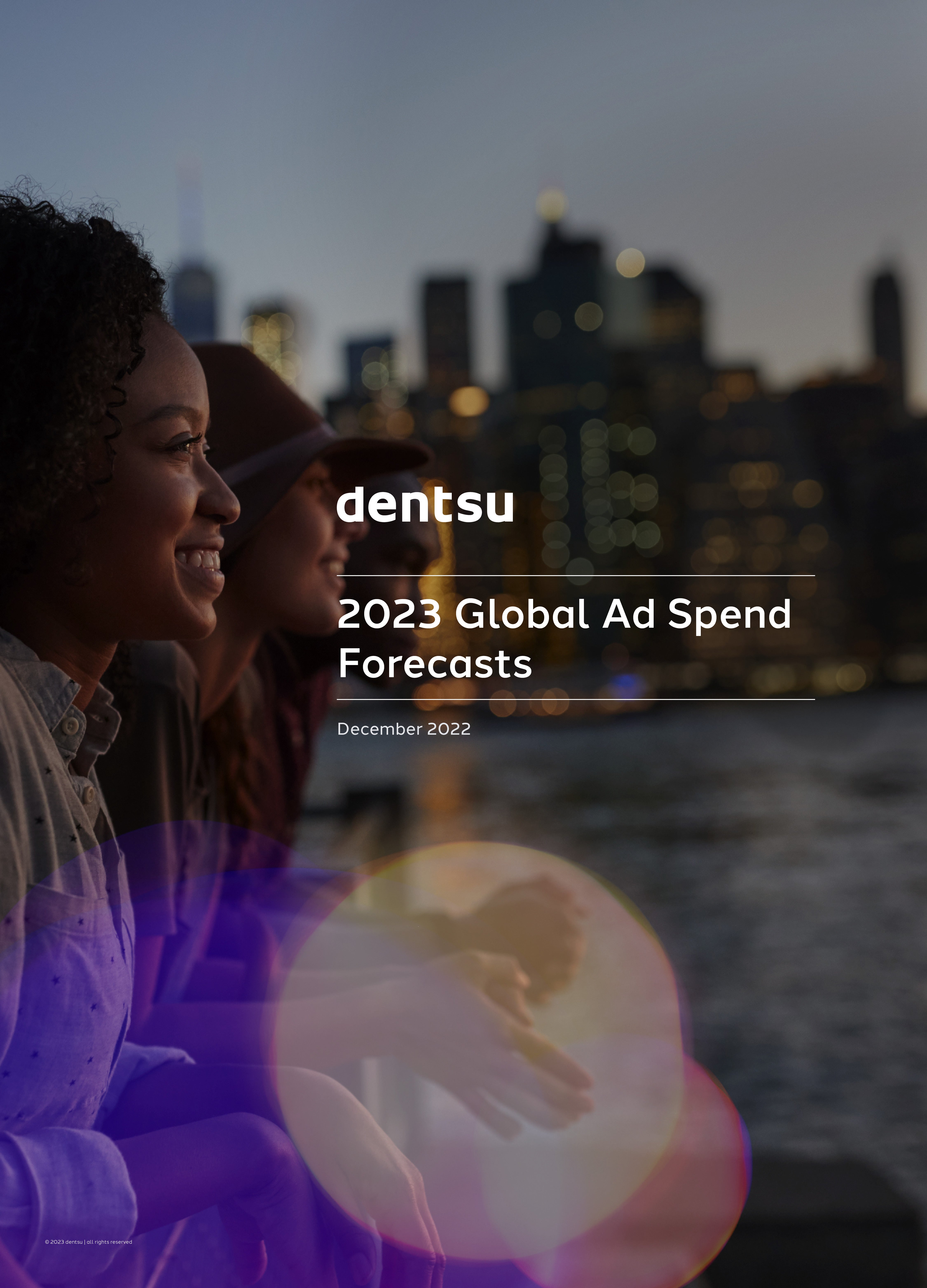 Thank you!
Your details were submitted successfully.
There was a problem!
It seems there was an error submitting your details. Please try again later.
Thank you!
Thank you for downloading our report. You can access the PDF at this link.