I am not a Robot - Trend Booklets '23.1
The Dentsu Creative Trend Booklets are a selection of phenomena (in design, technology and society) that we think will have a significant impact on designing products and services in the near future. The topics and examples collected seek to inspire designers and business professionals to dig deeper and explore the opportunities lying ahead in these exceptional times.

We at Dentsu Creative believe in the power of creativity: bold ideas that chart new territories have the potential to change society and shape the future. We have the ambition to create these ideas, so we launched this initiative in the Budapest Experience Design team to support creative work and harvest the insight from the ever-changing horizon of possible.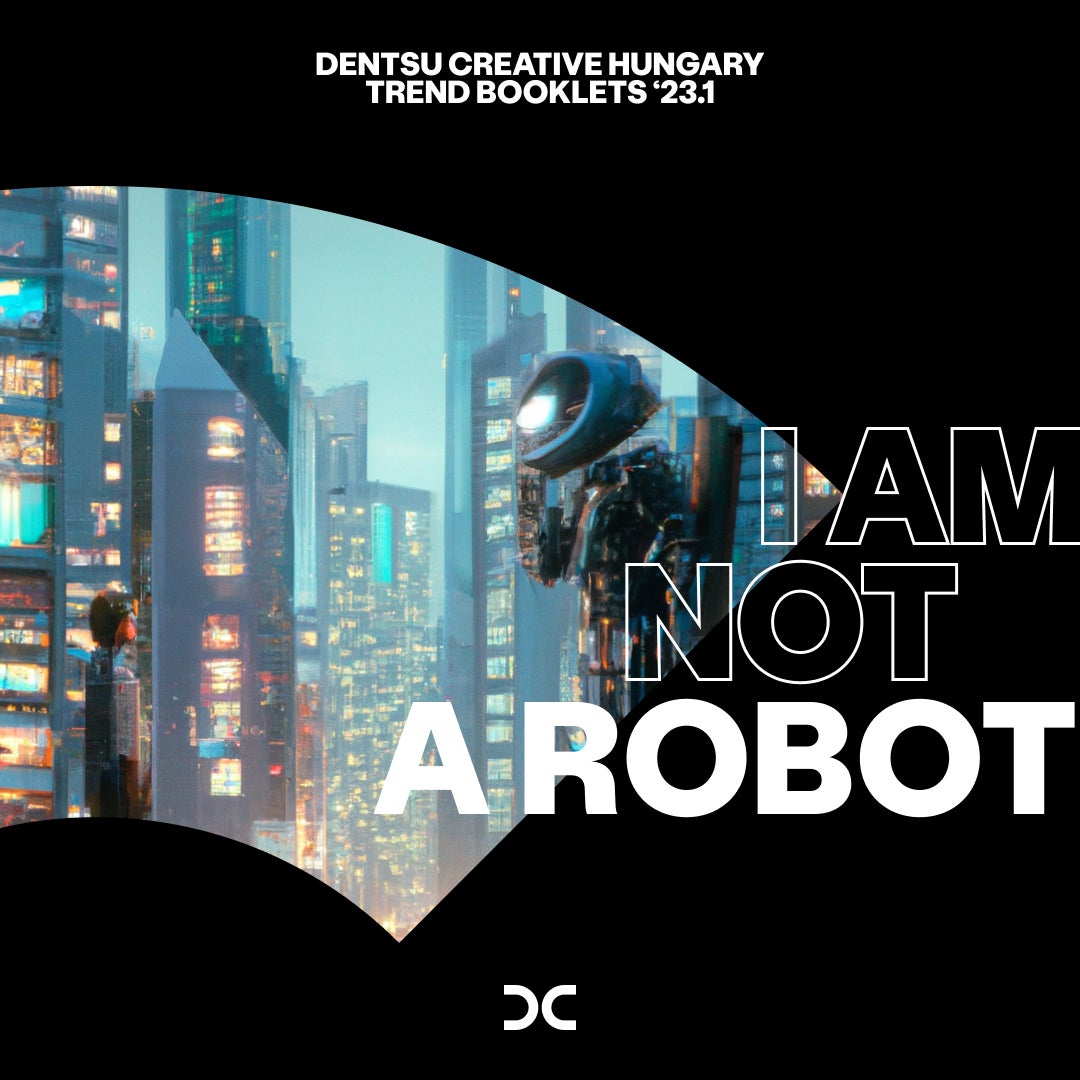 Thank you!
Your details were submitted successfully.
There was a problem!
It seems there was an error submitting your details. Please try again later.
Thank you!
Thank you for downloading our report. You can access the PDF at this link.