The Big Now/mcgarrybowen e DAZN presentano "Il grande appuntamento": Juventus vs Inter
Published on:
On air gli spot dedicati al "derby d'Italia" Juventus-Inter in esclusiva su DAZN domenica 3 aprile alle 20.45.
Continua la collaborazione tra DAZN e The Big Now/mcgarrybowen, la boundless creative agency di dentsu italia guidata dal CEO Alessia Oggiano, con due clip da 15" e 6" con veicolazione tv e digital dedicate a una partita che è molto più di una partita, la sfida tra le ultime vincitrici del titolo: Juventus-Inter, il "derby d'Italia".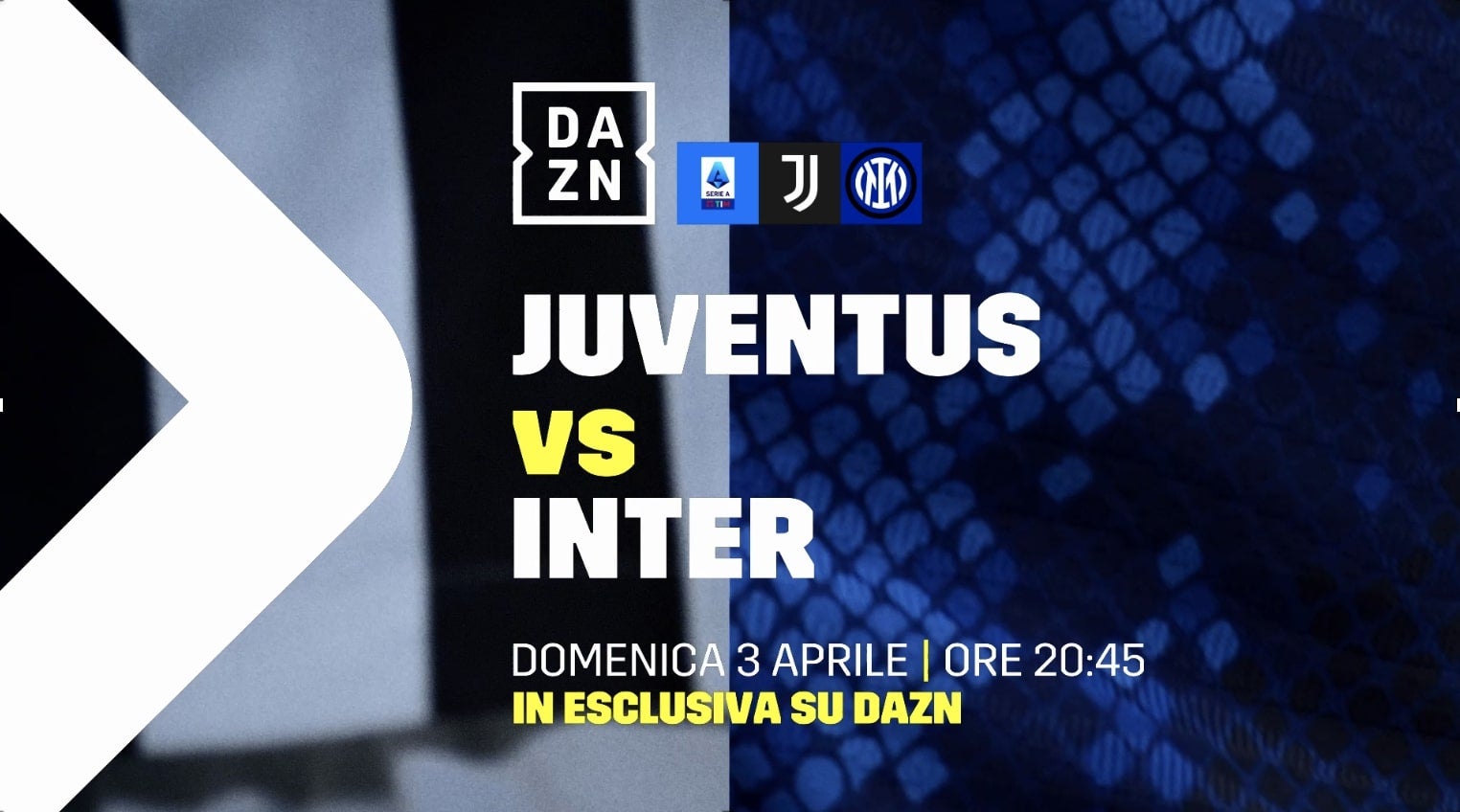 Una produzione che ha coinvolto i due Club, i due capitani Handanovic e Chiellini, e i giocatori (Dzeko, Darmian, Correa; Vlahovic, Rabiot e Danilo) per raccontare l'attesa intensa di quei 90' da giocare.
Ne "Il grande appuntamento", infatti, viene condensato in pochi secondi, in una manciata di frame, tutto ciò che significa questo match: la preparazione, le aspettative, la carica emotiva e un urlo liberatorio, lo stesso che riempirà la gola di migliaia di tifosi dopo il triplice fischio finale.
E come accade per i grandi appuntamenti, meglio non mancare.
Guarda lo spot 15" https://youtu.be/x3yL7dG1mDM
Guarda lo spot 6" https://youtu.be/4EVQrAeHo08
Credits:
Agenzia: The Big Now/mcgarrybowen
Executive Creative Director: Francesco Epifani, Stefano Battistelli
Creative Director Copy: Domenico De Musso
Creative Director Art: Roberto Giardinelli
Art Director: Francesco Sollazzo
Copywriter: Pietro Veneroni
Account Director: Anna Chiara Pelletti
Account Manager: Federica Sacco
Casa di produzione: The Big Angle
Managing Director: Simona Della Porta
Producer: Francesca Castello
Production Manager: Davide Menchetti
Director: Andrea Mattia Grieco
Dop: Stefano Bella
Editing: Federico Rossi @Overclock
Team DAZN:
SVP Marketing: Aldo Torchio
Head of Campaign and Partner Marketing: Carlo Milazzi
Senior Campaign and Partner Marketing Manager: Carola Trematerra
Campaign Manager: Mario Ranieri
Partner Marketing Executive: Chiara Viscogliosi
Head of Media: Alessandro Ovan
Media Manager: Fabio Lombardi
Senior Rights Manager: Alessandra Buano
Rights Manager: Anna Manfrin e Giorgia Contento
Rights Executive: Daniel Dezsenyi
Social Media Manager: Giuseppe Mazzilli